Utah Home Builders
Alpine Homes
13997 S. Minuteman Drive, Suite 225, Draper
Utah, 65535
Phone: 801-838-9990
Fax: 801-838-9904
Toll-Free: 1-800-350-8456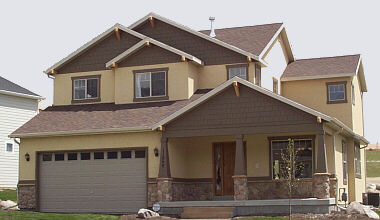 Proud to be making the security of home ownership possible for families in Salt Lake City and surrounding communities. Classic family homes built in special neighborhoods combine to create Great Value!
Professionally landscaped front yard
Custom Merrilat maple cabinets with crown molding
Energy-efficient forced air natural gas central heating & gas water heater
"Cost-Fighter" insulation package
Whirlpool appliances
Spacious floorplans with decorative features
Extended new home warranty
Price Pfister Pfaucets
... Lots more!
Aspen Log Homes & Construction
5510 E. 2200 N., Eden
Utah, 65535
Phone: 801-745-9696
Fax: 801-745-9252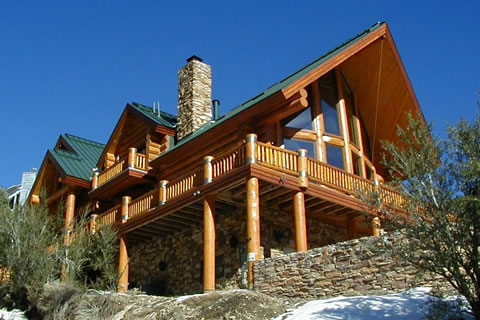 Aspen Log & Timber Homes & Construction Inc. is your complete log home and timber frame contractor with offices in Eden, Utah - Walnut Creek, California - Sigourney, Iowa - Silverthorne, Colorado & now in the San Diego area of southern California.
Our company serves most major resort areas from Jackson Hole, Park City, Vail, Big Bear, Arrowhead, Breckenridge, Telluride, Tahoe, and Lake of the Ozarks in Missouri.
Our log home craftsman all have years of experience and travel throughout the United States in order to give you the quality log homes & Lodges you expect from Aspen Log Homes.
We offer all type of logs and log home construction, from luxury hand scribed, handcrafted homes, hybrid homes with log accents.
D & S Construction
252 N. 200 W., Cedar City
Utah, 65535
Phone: 435-867-1546
Fax: 435-867-8518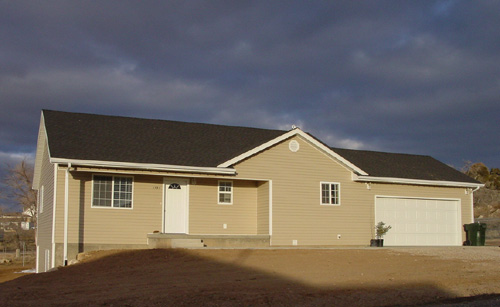 D&S Construction has established its reputation as one of southern Utah's premiere custom home Design/Build teams and once again presents a home designed to fit a specific family's desires. It was an exciting adventure between designer, family and builder as their home blossomed and grew from sketches on paper to the three dimensional haven nestled into their dream lot. For 20 years Lin Drake (builder) and his wife, Debbie Drake (Designer), have worked as a team in southern Utah assisting and guiding many happy homeowners to achieve the home they have longed for. First timers taking their first steps into home ownership through building for retirement have found D&S to be a reliable, caring and quality homebuilder ready, willing and able to help their home dreams come true.
Ivory Homes
978 Woodoak Lane, Salt Lake City
Utah, 65535
Phone: 801-747-7000
Fax: 801-747-7090


Ivory has completed hundreds of residential subdivisions with lots sold to individuals and Utah home builders. In 1983 Ivory started building homes in their own developments, and by 1988 Ivory had become number one among all Utah home builders. For 15 consecutive years Ivory Homes has earned the title of Utah's Number One Homebuilder.
With over 30 years of residential development experience, Ivory Homes offers the best in design, quality, and location to provide you with great value. This means when you buy an Ivory Home you are buying the best home for the best price!
Reliance Homes, Inc.
5941 S Redwood Rd, Taylorsville
Utah, 65535
Phone: 801-261-0160
Fax: 801-261-0760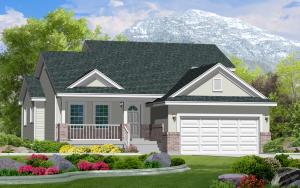 It took a little genius but we have developed the irresistible new home offer. We have a way to get you into a home with little money. $100 holds your lot. With a low construction deposit requirement and work equity options, it is easy to see that we have a better way to place you in your new home.
Reliance Homes, Inc., established in 1989, is a leader in the new home construction industry and is consistently one of the top builders in Utah . Built on honesty and integrity Reliance Homes is a Home Builder who cares about its clients. Many owners of our homes refer their family and friends. "Comparison Proves Us" which pertains to three main objectives: Quality, Service, and Price.
Wasatch Homes
P.O. Box 490, Riverton
Utah, 65535
Fax: 801-446-9989
Toll-Free: 1-800-460-8499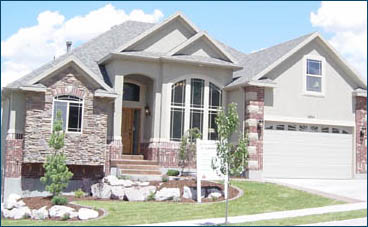 Wasatch Homes is one of Utah's fastest growing residential home builders, offering "Homes Built for a Lifetime of Value." Our goal is to provide quality, beauty and affordability in every new home we build.
Our designs are innovative and award winning. We received the "People's Choice" and "Best of Show" awards in the 2002 Utah Parade of Homes.
Choose one of our available new homes in your favorite Wasatch Community if you're ready to get moving! Or select one of our lots and models and we'll get started building it your way from the ground up.
Watts Construction
251 Hilton Drive, Suite 206, St. George
Utah, 65535
Phone: 435-673-9096
Toll-Free: 1-800-606-9096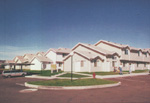 Watts Construction is committed to providing single source service to our customers, which includes real estate development services and investing, site selection, civil and architectural services, and construction. By understanding the value of customer timing and through the efficiencies created by single source responsibility, we provide outstanding service in these areas guaranteeing exceptional quality and useful information in a very timely manner. We are committed to continually improve our operations in order to achieve the maximum level of customer satisfaction and therefore the highest possible level of success.