Nebraska Home Builders
CHRISTENSEN HOMES OF FREMONT
303 N. "D" Street, Fremont
Nebraska, 65535
Phone: 402-727-7104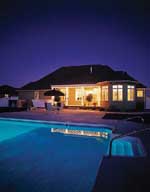 The Christensen Homes is built on the foundation that tradition is part of the past and the right place to start the future.
The lines of communication are constant with the Christensen Homes team. A job superintendent is at the home site on a daily basis.
Memberships to local, state and national builder's associations help Christensen Homes' employees stay on the leading edge of the most up-to-date materials and procedures in this fast-paced industry. Christensen Homes is a member of the Fremont Area Chamber of Commerce and Greater Fremont Development Council (GFDC). This keeps our company in tune to changes to the local industry and new developments within the community and surrounding area.
Curt Hofer, Construction.
2332 Bob Boozer Drive, Omaha
Nebraska, 65535
Phone: 402-758-0440
Fax: 402-758-0443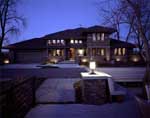 As President, Curt Hofer is one of the most respected custom homebuilders in the Omaha area. The ingredients he attributes to his success are his foundational desire to be a great homebuilder and the fact that he got his start at an early age. The company builds around 15 homes a year ranging from $500k and up.
Growing up in the environment of his fathers' construction company allowed Curt to understand early on, the ins and outs of the trade. He went on to win awards for his talent in the business and finally established Curt Hofer Construction, Inc. in 1990. Curt lives just north of Omaha with his wife Linda and four children. His desire to be one of the best homebuilders is as strong now as it has ever been.
Ken Oster Homes
15710 L Street, Omaha
Nebraska, 65535
Phone: 402-895-0437
Fax: 402-895-6729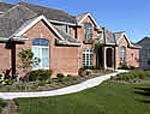 There is an exact and profound difference between a house and a home. We expect exquisite workmanship in a house; we want brilliant materials and products; we search for that unique design. These are fundamental. But in a home we must find ourselves, some quality which speaks to our vision, some significance which strikes the very cord which enables us to know it is home. Through this we discover the beauty; we celebrate the refinement, the freshness, the comfort of that which is us. We know it is from this place we will dream out dreams, challenge our potential, and sit back and swing in the confidence of home.
Ken Oster Homes is committed to a philosophy of goodwill and building a home with enduring value. A hands on approach ensures that the homes we build are our resume. We hope that you enjoy your new home for many years to come.
Millennium Homes
3155 N. 84th Circle, Omaha
Nebraska, 65535
Phone: 402-598-4396
Fax: 402-496-9751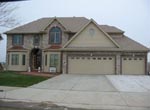 By working hand-in-hand with his talented father-in-law, Bernie gained all the knowledge and experience he would need to start his own business. In 1997 he did just that, fulfilling his lifelong dream. Now, armed with a full-time crew of eight, Bernie's company, Millennium Homes, designs and builds 12 to 15 houses per year. Bernie loves "designing, building and seeing the house through from start to finish. I usually start with a piece of scratch paper and begin drawing rooms. It all begins there." One of Bernie's greatest passions is working with his customers. "Some of the most creative ideas come from my clients all of them live their lives differently and have different ideas about how they want their home to function and layout. Each home is truly custom and unique because each customer has their own individual style."
Passion. Commitment. Dedication and Integrity. Just a few of the words that describe Bernie's philosophy at work, home and at play. Call today for a free consultation. No obligations. Just great conversation and the inspiration you need to start building the home of you dreams.
Nies Homes, Inc.
11635 Arbor Street, Suite 210, Omaha
Nebraska, 65535
Phone: 402-333-9078
Fax: 402-333-9275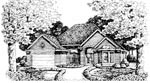 Luxury Single-Family Ranches
Heavily Landscaped Grounds
Exterior Maintenance Provided
Omaha's Finest Gated Community!
R.D. Schuller Inc
2315 S. 168th St, Omaha
Nebraska, 65535
Phone: 402-333-8181
Fax: 402-333-9650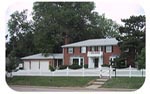 R.D. Schuller- helping you to Redesign, Remodel, And Make over your Home or Business for you!
With R.D. Schuller Inc, Quality is not a goal but a given!
R.D. Schuller Construction is celebrating their 31st year in the business of residential and commercial remodeling. R.D. Schuller specializes in customer service and creative designs in working with the customer's needs.
Shepard Homes
1205 Applewood Drive, Papillion
Nebraska, 65535
Phone: 402-331-2826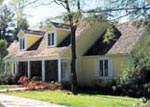 Shepard Homes brings a dedication to excellence that goes unmatched in today's world. With over twenty years experience, Shepard Homes is committed to making the building experience enjoyable as well as delivering the highest quality that unique custom homes deserve.
From start to finish, Shepard Homes combines uncompromising craftsmanship with attention to detail to provide complete customer satisfaction. Spacious interiors, sumptuous master retreats, exquisite details, distinctive elevations and professional workmanship from the inside out are only the beginning of the Shiloh Custom Homes commitment to excellence.
Ted Grace Homes Inc.
14921 Industrial Road, Omaha
Nebraska, 65535
Phone: 402-334-2400
Fax: 402-334-0466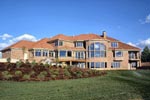 We take great pride in building custom homes of uncompromising quality and imaginative design. Our professional staff will work with you on a personal basis to make building your custom home an enjoyable experience.
Deliver a home that meets your expectations regarding design, quality and lasting value at a reasonable price
Work with you on a personal basis to understand your needs
Assist you in the selection of products
Continued service years after you have moved into your new home
At Ted Grace Homes we are dedicated to making your quality custom build home an enjoyable experience. We value you as a customer and want you to choose us for your next home.
Wardcraft modular homes
1230 East 9th (off of E Hwy 6), Minden
Nebraska,
Phone: 308-832-1100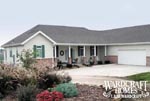 Wardcraft is a home builder that specializes in quality custom modular homes in Kansas, Nebraska, Colorado, Missouri, Wyoming, South Dakota and Oklahoma. Wardcraft has built nearly 4,000 homes with 2x6 construction since 1971. Recognizing your need for a superior alternative to skyrocketing costs and quality control problems associated with site built construction, Wardcraft has your solution. Your new home will be nestled within our walls until the roof is built, ensuring the home is protected and safe from the elements during construction. With over 85 floorplans and the option to custom build your own design or alter any plan in our custom series there is no need to look any further.
Wardcraft modular homes adhere to the same building codes as on-site built homes. Our homes appreciate in value just as an on-site built home (unlike mobile homes which decrease in value). Our modular homes are built to the strictest codes (UBC and IRC) and are permanently fastened to a full foundation, just as traditional on-site built homes are.