Texas Home Builders
Attar Builders
P.O. Box 56246, Houston
Texas, 65535
Phone: 713-623-6720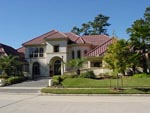 This is about the quality of your life. This is about living well. When you're ready to stake your claim and create an environment that reflects your sense of style & space, you're ready for an Attar Builders' home. Isn't now the time?
Don Criaghead Custom Homes
16350 Blanco Road, #101, San Antonio
Texas, 65535
Phone: 210-493-5353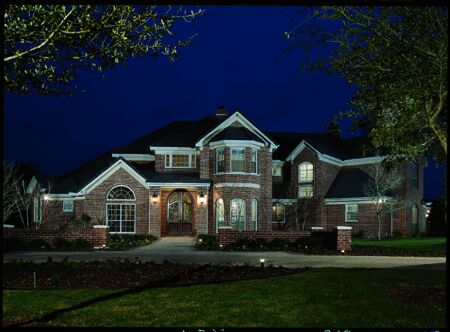 Don Craighead, Nell Craighead and Marc Fortson bring more than 50 years of wisdom, understanding and knowledge of residential construction to each project they design and build. The Craigheads have been raising roofs in San Antonio since 1923. Today that tradition lives on in Don Craighead Homes, a company formed in 1984 by a third-generation San Antonio home builder.
Fielder Builder
Phone: 409-840-2002
Toll-Free: 1-866-461-4919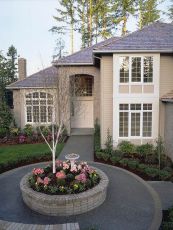 Fielder Builder owner John Fielder originated in 1982. Our Company does various projects from Residential to Commercial.
With 30 years experience in the Building Industry we also offer consulting for any proposed project. We also have access to a Design Specialist and Architect to help you through the creative process.
We are a full service builder and use local quality products on our Custom Homes, Home Improvements and Commercial projects. With knowledgeable employees and experienced craftsmen our projects run smooth and on time.
Jenkins Construction
1310 RR 620 S., Suite A-15, Austin
Texas, 65535
Phone: 512-402-9222
Fax: 512-402-9225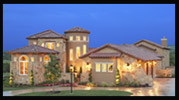 People ask me why I build homes. I build homes because I love construction. I want to build everything I see, and the bigger the better. I can walk into a large building, and even as I look around, my mind begins to plan out the construction of that structure. I've been in construction almost my entire life, from the time I worked for my Uncle's roofing company in sixth grade until today. I went to college (Texas A&M) to become a Builder and have been in the industry for over 15 years, building everything from large highways to papermill plants to now, custom homes. I approach each project the same way, with the mindset that it has to be built as close to perfect as is possible. It's got to be better-built than the competition and more beautiful than any previous home I've built. These are the challenges that keep me in this business.
It's sad for me to see Builders who don't really care about the construction aspect of the business. I say, life's too short. Do what you love and I love building homes. Good luck in your endeavor to find a Builder. I hope I've given you a glimpse of who we are and what we're Jenkins Custom Homes.
Leland Turnipseed Custom Homes
3117 Deerfield Dr., Denton
Texas, 65535
Phone: 940-484-7821
Fax: 940-484-7821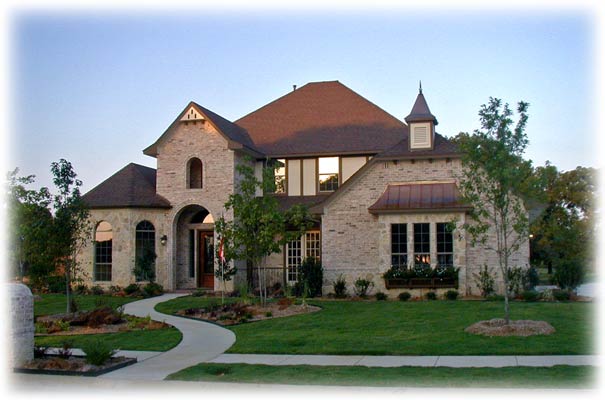 Quality, leading home design, and buyer satisfaction are found in each Custom home built by Leland Turnipseed. Quality home construction starts with each engineered foundation and continues through to home completion.
The homebuyer's wants and desires are placed first. Great pride is taken to maintain close customer relationships before and after each home sale. Prospective buyers are encouraged to contact present home owners to see why they are happy that they chose a Leland Turnipseed Custom Home.
Lovett Homes Inc.
5177 Richmond Ave, Suite 1166, Houston
Texas, 65535
Phone: 713-964-8100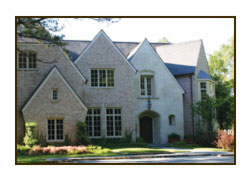 When Lovett opened its doors in 1980, few imagined the unprecedented excellence this small custom builder would bring to the Houston home market. As of 1995, over 900 Lovett homes line the streets of Houston's most prestigious areas. From the affluent addresses of Memorial and Tanglewood to the highly sought after neighborhoods of River Oaks and West University, Lovett has positioned itself as one of Houston's largest custom builders. Lovett's enterprising spirit has lead to the creation of a host of innovatively designed homes, each utilizing the most advanced construction technology available today. Upon entering a Lovett home, one immediately notices the attention paid to detail. Superior craftsmanship has become a name synonymous with Lovett, as have quality and value. Lovett is one of the few builders now using structural slabs, and each Lovett home foundation is designed by an engineer licensed in the State of Texas. Careful neighborhood selection and in-depth research as to what home buyers are looking for has helped Lovett succeed in building homes that far outrank their competition.
Lovett's reputation for construction excellence, combined with their team of highly skilled professionals and driving commitment to customer service, has resulted in Lovett becoming Houston's market leader in custom building.
McGuyer Homebuilders, Inc.
8015 Shoal Creek Blvd, Suite 113, Austin
Texas, 65535
Phone: 512-380-0045
Fax: 512-323-5225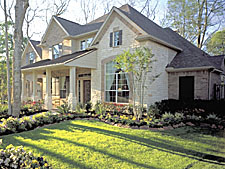 As a builder who understands that buying a home is a major undertaking, MHI initiates relationships with its clients from the beginning. With service capabilities including affiliation with mortgage and title companies, we understand our customers' needs. MHI listens carefully and pays attention to the details. Our extensive knowledge, expertise and professionalism transform the home-buying experience into a comfortable and enjoyable occasion.
MHI has established a separate marketing identity for each of its principal product lines, Coventry Homes, Plantation Homes and Pioneer Homes. The diversity of housing markets and MHI's ability to build a broad range of housing brands affords MHI the flexibility to focus its efforts on the most active and cost-effective segments of the available market. Additionally, diversity of product and markets spreads assets and risk across a broader spectrum of potential customers, dampening incidental and cyclical volatility. Our brand diversity and flexibility to shift resources allows MHI the ability to capture the most active segments of the market at any given point in time.
The hallmark of an MHI home is consistency. Our homes are built in master-planned communities and other desirable developments. All of MHI's homes display architectural features that enhance "lifestyle integrity" - from open, flowing floor plans to low-maintenance exteriors. With three distinct brands, Coventry Homes, Plantation Homes and Pioneer Homes, MHI provides added flexibility for developers and homebuyers alike.
Palm Harbor Homes
15303 Dallas Parkway, Suite 800, Addison
Texas, 65535
Phone: 972-991-2422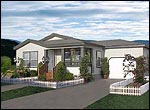 Because customer satisfaction is the foundation of Palm Harbor, we are dedicated to meeting the needs of our customers. Almost four of every five Palm Harbor homes are custom ordered with the layout and finishes that fit our customer's taste and lifestyle. Through our vertically integrated organization we are able to offer our customers convenient one-stop shopping for insurance and financing at our retail superstores. And every Palm Harbor is finished out by one of our factory-trained technicians.
Palm Harbor Homes, Inc.
Russell Eppright Custom Homes
6836 Bee Caves Road, Suite 400, Austin
Texas, 65535
Phone: 512-347-9955
Fax: 512-347-9966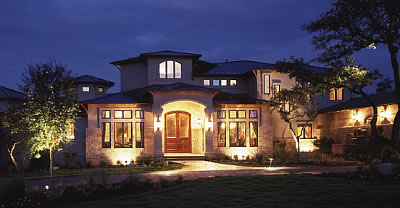 Founded in 1996, Russell Eppright Custom Homes has quickly established itself as one of the finest custom home building teams in the greater Austin area. Russell Eppright Custom Homes are some of the most exquisite quality homes in Austin, and our homes are built in locations that afford the discriminating buyer a selection among the very finest neighborhoods including Barton Creek, Rob Roy, Spanish Oaks, Westlake Hills, Davenport Ranch, Champions, West View on Lake Austin, West Rim Estates, Lakeway, Lake Travis, Canyon Rim, Westminster Glen, Monticello, Covenant Estates at Regents Hills, Greenshores on Lake Austin, Seven Oaks and waterfront homes on Lake Travis and Lake Austin.
Stephenson Custom Builders Inc.
5068 West Plano Parkway, Suite 175, Plano
Texas, 65535
Phone: 972-378-0990
Fax: 972-713-6899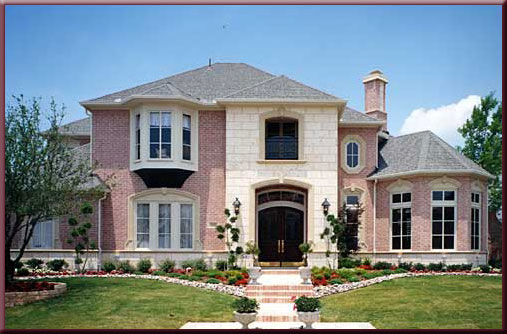 Building Quality Homes and Lasting Relationships is a Family Tradition!
It is our desire to create explicitly for you an exceptional residence that embraces your goals and dreams. A residence that reflects your special qualities, your individuality and ultimately, your lifestyle.
One-of-a-kind designs, meticulous craftsmanship and service that exceeds all expectations are our hallmarks because building quality residences and lasting relationships has become a Stephenson family tradition. One that we cherish.
Tim Jackson Custom Homes
P.O. Box 941081, Plano
Texas, 65535
Phone: 972-238-5300
Fax: 972-238-5415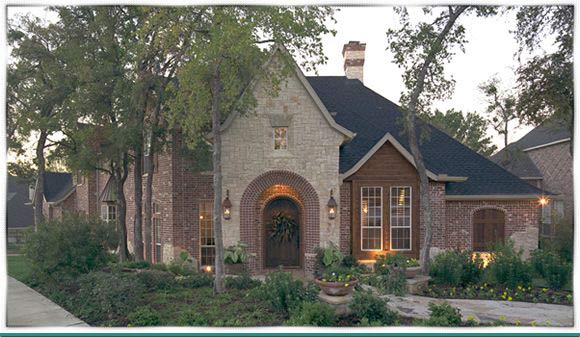 Tim Jackson Custom Homes is committed to delivering homes of the highest quality to our customers. This is achieved through proper planning, organization and communication between our customers, employees, realtors, suppliers and trades people. The long-term success of our company is rooted in our day-to-day decision-making that affects the overall satisfaction of each one of our customers. The highest honor our company can receive is a referral from one of our customers. This honor is achieved only through complete customer satisfaction. We are committed to complete customer satisfaction.
Todd Glowka Builder Inc.
19230 Stone Oak Parkway #102, San Antonio
Texas, 65535
Phone: 210-496-0700
Fax: 210-496-0727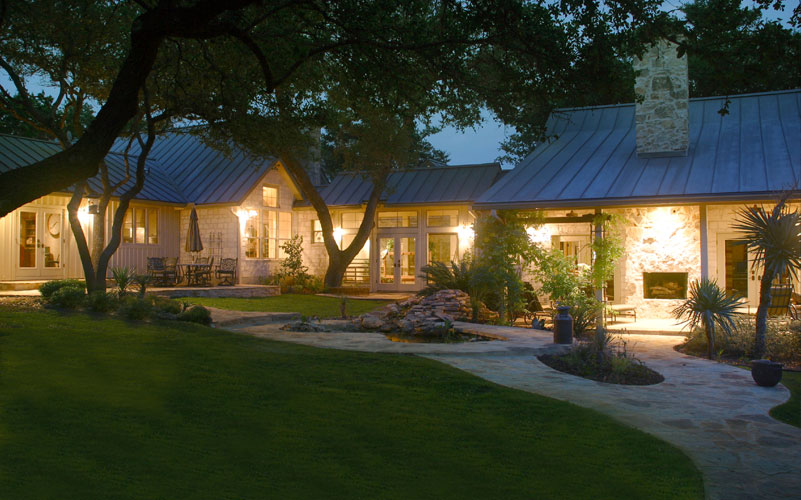 Whether you've already designed your dream home or have no idea where to start, we can help. We're Todd Glowka Builder, a design/build firm specializing in designing and building high-end custom homes for the discriminating buyer in San Antonio, Boerne and the surrounding Texas Hill Country. We specialize in estate lots, private ranches, golf course communities and executive class subdivisions.
Our personal approach to homebuilding stresses constant communication and teamwork between client and builder from concept to completion. Our experience, reputation and attention to detail assure that your building expectations will be surpassed.
We keep the number of homes we build to a minimum, allowing us to maintain quality in every home we build. At Todd Glowka Builder, Inc. our mission is to build homes of exceptional value. Our goal is to exceed our customer's expectations with regard to the building process and the final product. This is our passion, our pleasure and our promise to you.