Pennsylvania Home Builders
DaVinci Homes
299 Second Street, Pitcairn
Pennsylvania, 15140
Phone: 412-380-0202
Fax: 412-373-0161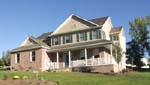 Da Vinci Homes assures your satisfaction with your home building experience by limiting the number of projects they're involved with to about 15 a year.
From finding the best location for your new home, arranging the financing package that makes it possible and all the way to designing, building and detailing your new home, the Da Vinci Homes team of professionals is experienced in all phases in the business of home building.
Guiding you through the decision-making process is their pleasure and their commitment to giving your home an extra measure of distinction is your advantage!
Fine Line Homes
7300 Derry Street, Harrisburg
Pennsylvania,
Phone: 717-561-2040
Fax: 717-561-2042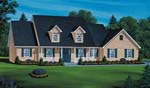 In Harrisburg, Fine Line Homes is exclusively a community developer and builder with several communities of single family homes and town homes on the East and West Shore.
North of Harrisburg - with offices in Lewisburg, Hazleton, Sayre and State College - Fine Line Homes is both a community developer & builder as well as an "off-site" builder - building on customer-owned lots.
Every home built is enrolled into the 10-Year RWC Limited Warranty Program.
Fine Line Homes is a "semi-custom" builder and maintains its own exclusive Plan Portfolio developed by a full time, experienced in-house design team. This results in plans that are proven, efficient and stylish. Fine Lines Homes allows the client to individualize plans and make moderate customizations to suit your own taste and lifestyle needs.
Hallmark of New Jersey, Inc.
2417 Welsh Road, Suite 205A, Philadelphia
Pennsylvania, 19114
Phone: 215-677-7000
Fax: 215-677-9270
Toll-Free: 1-800-945-2233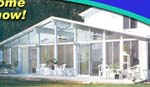 When you need any type of home improvement or remodeling, call Hallmark of New Jersey, Inc. For over 30 years, we have been providing a full complement of top quality products and services for your home. We are a lender-approved contractor that offers a variety of finance plans, so you can get what you want sooner than you think.
Lake Country Builders Inc.
Rte. 191, Box 9347, RR #9, Lake Ariel
Pennsylvania, 18436
Fax: 570-689-4535
Toll-Free: 1-800-214-9794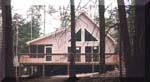 We at Lake Country Builders, Inc. located in the Pocono Moutain Lake Region, hope you will take the time to call or stop in if you are considering any type of construction.
Our services include:
Free consultation and estimate of existing house plans...
Free consultation with a draftsman if you do not have plans...
Free mortgage consultation...
Land / House Packages...
Supervision of construction of your home or addition from start to finish...
LIBERTY HOMES
Route 940, Pocono Lake
Pennsylvania, 18347
Phone: 800-326-9590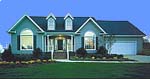 We have a nice variety of new home plans to select from (which we will happily modify to suit your whim) and excellent financing options available.
'Spanning 2 generations, we have built over 1,000 custom-built homes and are a leader in quality, design & innovation for your year 'round or vacation home. At Liberty Homes we can offer you land, award-winning homes, financing choices and unparalleled service.' - John Holahan
LTS Builders
Toll-Free: 1-800-942-7450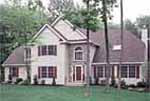 Today, with over 7,500 homes sold in more than 350 Pocono communities, LTS offers homebuyers the benefits of its size, financial stability, and solid industry and municipal connections; and the confidence of knowing you are working with a company that has a long-standing reputation for flawless construction for exceptional design for ethical business conduct and for caring about the community it serves.
It's a reputation that's enhanced by dozens of local, regional and national Awards and by the personal testimonials and recommendations of legions of LTS homeowners.
This sold foundation supports both you, and your home, when you build with LTS. And it forms the basis for advantages that only LTS can deliver.
P.P.F. Homes
Route 5 Box 5234, East Stroudsburg
Pennsylvania, 18301
Phone: 570-421-7111
Fax: 570-421-1911
Toll-Free: 1-800-336-4640

If you're considering a custom-built home in Pennsylvania, around the tranquil Pocono Region, we invite you to visit us.

PPF Homes is the Premier Home Builder in northeast Pennsylvania.

From finding the right location to financing the total package, we give our clients the assistance needed to make home purchasing a pleasant experience.

Our staff Architect and mortgage processors ensure that our home owners receive the best value for their Dollar.

Our Production Coordinator and Field Supervisors ensure your home is built properly and on schedule.

We build our homes to the highest standards and codes. We are members in good standing of many associations including The Pocono Builders Association, Pennsylvania Builders Association, National Builders Association, The Better Business Bureau and The Chamber of Commerce.

Our standard specifications reflect our commitment to quality and value.

Whether working with your own plans or from the wide variety of designs that PPF Homes has to offer, you'll enjoy and appreciate the care and attention your new home will receive.
Rouse/Chamberlin Homes
500 Exton Commons, Exton
Pennsylvania, 19341
Phone: 610-524-1500
Fax: 610-524-1268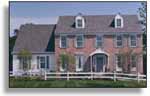 Rouse/Chamberlin Homes has been building quality new homes, thriving neighborhoods, and a solid reputation in the suburban counties surrounding Philadelphia since 1978.
Year after year, Rouse/Chamberlin Homes is recognized for its commitment to neighborhood development, customer satisfaction and affordable housing. To create successful communities, Rouse/Chamberlin Homes searches out great locations with natural amenities and invests in the surrounding area.
Our efforts have been recognized with numerous awards, including "National Builder of the Year" and "America's Best Builder," and have established Rouse/Chamberlin as one of the Delaware Valley's premier homebuilders.
S&A Homes
501 Rolling Ridge Drive, Suite 200, State College
Pennsylvania, 16801
Phone: 814-231-4780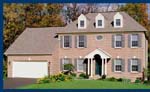 It's a very exciting time in your life. You're building a new home! This is a time of dreams. While it's fun to look through idea books and wander through models, finding the right company to build your dream home is serious business. Look for a builder who will be there for you, who will strive to ensure your satisfaction and a builder who knows that his reputation for quality is more important than saving a few dollars. S&A Homes is that kind of builder.
For over 30 years, the mission of S&A Homes has been to design, market, & construct the highest quality housing. We will provide our customers with the best value, service and satisfaction, accompanied by the selection and development of premier locations and the necessary support services within our designated markets.
Sunrise Homes, Inc.
P.O. Box 247, Route 115, Brodheadsville
Pennsylvania, 18322
Phone: 570-992-7777
Toll-Free: 1-800-257-8717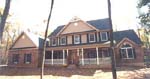 Here in the northeastern corner of Pennsylvania lie the breathtakingly beautiful Pocono Mountains. The Poconos encompass 2400 square miles of wooded peaks and valleys with numerous sparkling lakes and rushing rivers, as well as some of the loveliest waterfalls in the East. In the midst of such extraordinary natural beauty is Monroe County, the home base for Sunrise Homes.We welcome you to the neighborhood and look forward to helping you make this beautiful place your home!
Established.in 1986, Sunrise Homes is a well-established custom home builder with strong relationships among bankers, suppliers and local craftsmen. Our staff is expert at locating property suitable to meet your lifestyle requirements. Whether you'd like to be situated in a community of other new homes or tucked away in a quiet spot off to yourself, we can help you. With these major factors tended to, you're free to enjoy the building process!