Tennessee Home Builders
Bond Construction Company
Phone: 423-802-1777
Fax: 423-847-8120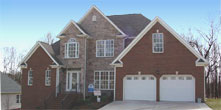 At Bond Construction, we know you are looking for a professional, honest, and hard working builder to assist you in realizing your dreams. We know you expect clear communication with a builder who listens and cares. We also know you expect top-quality, on-budget, on-time completion; therefore, Bond Construction promotes and is committed to open communication, high quality, excellence, honesty, and integrity.
General Contractor, Tim Bond, believes in the "hands on" approach to home building as he personally supervises the construction of every home and spends the majority of his time on the construction site. In addition, from your first meeting through design, contracting, closing, and the warranty period, Tim personally meets with you to answer any questions and address any concerns you may have. He does not and will never send a "represenative" to speak with. As a result, you will get to know Tim and his work ethics well.
Hulen Homes
1881 General George Patton Dr., Franklin
Tennessee, 37067
Phone: 615-376-4799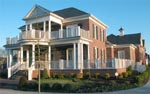 Hulen Homes, a custom builder, is a thriving family business with deep roots in the Middle Tennessee area. Steve Hulen, a Nashville native, is the son of a successful Nashville builder. In 1973, Steve joined his father as a partner in Hulen Construction and Development Company, and now he currently serves as the president of Hulen Homes. Steve and his team are dedicated to growing this building tradition into excellence in every aspect of the custom home experience.
Hulen Homes prides itself on being "A Family Heritage of Quality Built Homes." The Hulen Homes' team dedicates itself to integrity with their customer in mind. Their goal is to build a home that not only meets, but exceeds customers' expectations. Building dream homes, leaving their customers proudly sharing with friends, "I live in a Hulen Home."
John Carpenter Custom Homes
P.O. Box 214, Ridgetop
Tennessee, 37152
Phone: 615-859-0278
Fax: 615-859-4005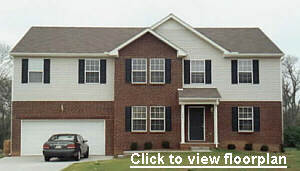 John Carpenter builds new homes throughout Metro Nashville Tennessee. Homes range from "starter homes" to custom residences, depending on your individual needs & budget.
Mountain View Homes & Development Inc.
3240 E. Andrew Johnson Hwy., Greeneville
Tennessee, 37745
Phone: 423-NEW-HOME
Fax: 423-639-4663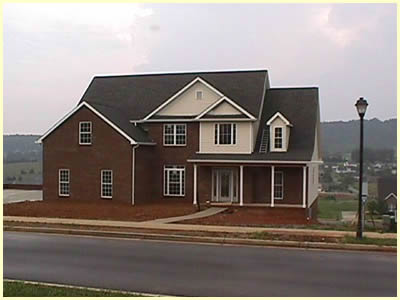 Peace of mind...confidence...trust. When it comes to building, you either have it or you don't. Whether you choose a $250,000 - $1.5 Million custom home or a pre-engineered home constructed in modules, we want you to enjoy the building process and your new home. While no home is perfect, we build and finish each home as if it were our own. Much of the built-in quality is unobservable but crucial for long term enjoyment of your home.
Satisfied customers are what we specialize in. Talk to them and you'll discover why they're our best salespeople. Tour one of our homes and learn what goes into them - we want you to be impressed. While we are not the cheapest home builder - we are driven to be one of the best!
Nashville Builders
4112 Old Hickory Boulevard, Old Hickory
Tennessee, 37138
Phone: 615-847-9493
Fax: 615-847-9390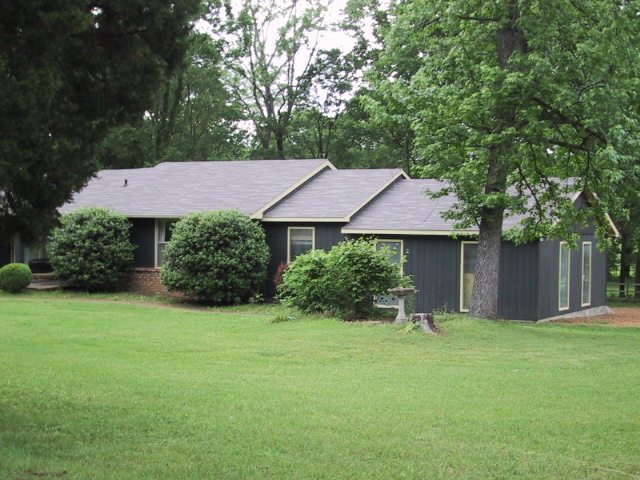 Nashville Builders was established in 1988 and has been family owned and operated since then. We are a licensed general contractor through the state of Tennessee. We are also a member of the Better Business Bureau. We have incorporated the best in the management and construction field to provide excellent work for all of our clients. Nashville Builders has continued to grow steadily over the years while always keeping our customer's best interest in mind. We maintain workmans' compensation, general liability insurance and the necessary qualifications to carry out any construction work.
Nashville Builders' staff of experienced and knowledgeable personnel are veterans in their industry and who are committed to maintaining a high level of excellence.
Phillip Brown Construction
10278 Woodland Hills Drive, Cordova
Tennessee, 38018
Phone: 901-488-4168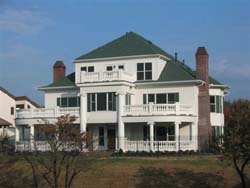 As a third generation construction professional, I will bring to your project the benefits of experiences and construction techniques passed down from father to son to grandson. Also, I'll bring the benefit of a critical eye developed during my career as a trim carpenter installing intricate millwork systems in some of Shelby County's most luxurious homes. It is this strong background in trim carpentry that allows you and me to create those one-of-a-kind details that make the home uniquely yours.
If you currently own the property you will be building on, I'm available to help with the issues of orientation, engineering and site development. If you don't have a lot to build your dream on, I want to help you acquire the subdivision or estate lot that's right for your project. If you don't have a plan yet for your custom home, let me help you select the home designer or architect that is especially qualified to meet your design requirements.
Phillip Brown Construction Co. specializes in the construction of custom homes from 3,000 square feet to 15,000 square feet. The company has built approximately 84 custom homes since 1983, is a member of the Home Builder's Association of Memphis and has been a member of the HBAM Registered Builder Program since its creation. Phillip Brown holds Tennessee General Contractor's license number 22610.
Sherlock Homes Builders, Inc.
P.O. Box 219, College Grove
Tennessee, 37046
Phone: 615-368-2214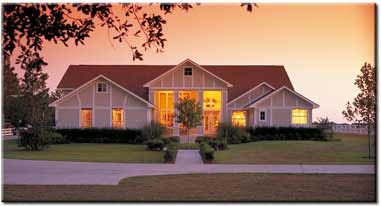 Sherlock Homes Builders, Inc. began with the original Schwartz family members and continues to include hundreds of dedicated subcontractors and staff who have worked with Sherlock over the last 30+ years to bring homebuyers the best homebuying experience available. The most important members of the Sherlock family are the over one thousand new homeowners who have chosen to join our family over the years, some of them two or three times! So consider yourself invited to be part of the family and meet the team that would build your new home.
The building process has become more and more complicated in recent years. It is estimated that there are over 135,000 components in a new home! You probably already have many questions concerning the actual process and are looking for clear, sensible answers. Shad Schwartz has been Sherlock's senior salesman for 20+ years. There is no one better to help you understand and become more comfortable with the building process. All of Sherlock's sales people are there to help you answer questions concerning financing, floor plans and home specifications. Sherlock's sales staff will also advise you of the things which you should look for and consider when purchasing a new home.
After the initial decision on a floor plan the fun starts! One of the most exciting, yet challenging, processes is decorating your new home. At Sherlock you get your own interior designer to help guide you through the building process. Shirley Schwartz will be your professional decorator, and with years of experience in the field, she will make this fun and simple. Your house is sure to say "YOU" when Shirley is on the job, so sit back and enjoy! Sherlock has a complete design center for your convenience and looks forward to assisting you in the decorating of your new home.
Sklar Homes
1374 Cordova Cove, Suite 101, Germantown
Tennessee, 38138
Phone: 901-755-7979
Toll-Free: 1-877-773-7325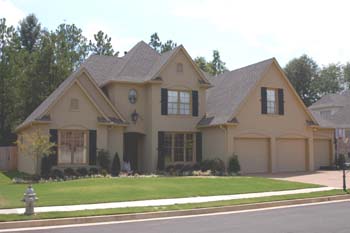 Sklar Homes offers a wide variety of designs for new homes in Memphis. You'll find stately executive homes ideal for entertaining and comfortable family homes with amenities that simplify your life-- leaving you time to relax and enjoy your new home. Take a look and find the home of your dreams!
Our firm is active in the Memphis Area Home Builders Association Registered Builders Program, which sets ethical, financial and quality standards for its members as well as providing a special Registered Builders Warranty for our Customers.
Southern Land Company
501 Corporate Centre Drive, Suite 600, Franklin
Tennessee, 37067
Phone: 615-778-3150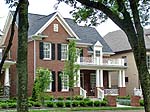 Over the past 18 years, Southern Land Company has built a reputation for impeccable design detail and skilled construction practices. The company is known and well respected for its perseverance to produce a product that surpasses the needs of clients and provides effective long-term investment value.
Southern Land Company has completed or is in the process of developing 17 communities with a total investment value of $1.7 billion. Vertically integrated, the company employs over 200 professionals in the fields of architecture, land planning, horticulture, construction and engineering, homebuilding, finance and community development. This business model enables critical communication to occur throughout the development process, increasing efficiency and follow-through.
Southern Land's steady growth stems from its ability to identify ideal locations for development and pair them with community concepts that make sense for the end user, the municipality and the investor. The company's approach begins with an exhaustive research of the area, followed by focused due diligence measures that anticipate obstacles and uncover opportunities. Southern Land Company is constantly prospecting acquisitions to support single family, multi family, mixed-use and commercial ventures.
Southern Land will continue to pursue its own course. Our individuality and earnest pursuit of superiority in everything that we undertake will remain our trademarks for many years to come.
Spann Custom Builders & Home Improvment, LLC
2000 Spencer Mill Rd, Burns
Tennessee, 37029
Phone: 615-412-6065
Fax: 615-412-6271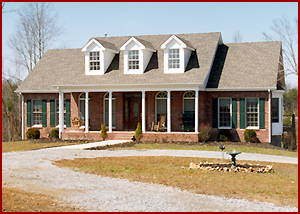 Owners Todd and Mitzi Spann will help you customize your home building experience. Starting with our custom pricing services. Giving you all of your pricing options in an upfront detailed quote. Letting you decide what items you consider worth paying for. We allow our homeowners to make choices on colors, appliances, lighting fixtures, floor covering, cabinets, and fireplaces. We cater to those with their own property, although are willing to assist you in finding your lot or acreage tract. Give Spann Builders an opportunity to cater to your family's needs.
Zaring Homes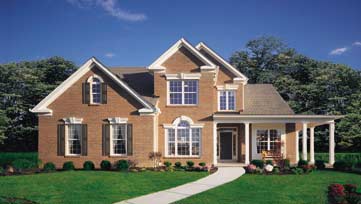 Zaring Premier Homes continues its over forty year tradition of dedicating itself to complete customer satisfaction by building quality homes and creating outstanding communities throughout Greater Cincinnati and Northern Kentucky. And our efforts haven't gone unnoticed. Zaring has received the industry's most prestigious awards, including "America's Best Builder" from Builder magazine and "Builder of the Year" from the Home Builders Association of Greater Cincinnati.