Mississippi Home Builders
Addison Construction, Inc.
196 Central Industrial Drive, Purvis
Mississippi, 39475
Phone: 601-794-6525
Fax: 601-794-9336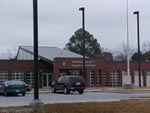 Addison Construction, Inc. is a general contractor from the Hattiesburg, MS area. Until January of 2001 we were located in Hattiesburg but now are in the Industrial park of Purvis, MS. Incorporated July of 1991 by C. Scott Addison, the company began by performing design build private projects in the local area. Before the first year was over the company was growing; projects were getting larger and greater in number. Over one million dollars of work was put in place the first year of operation. The commitment to quality and schedule led a multiple project owner to ask that we take the company's service to the northern part the state at Grenada, MS and then out of state to Jonesboro, AR. One year later bonding capability and public bid work was added to the venue. Through selectively placing office and management staff we have continued to grow. To date we have completed over 170 projects totaling over $75 million. We are now proceeding with expanding our operating boundaries. We have recently obtained our Alabama and Louisiana licenses as a part of this plan. We hope that some of your projects can be part of our future.
D.B. Home
210 Courtyard Office Plaza, Brandon
Mississippi, 39042
Phone: 601-825-1957
Fax: 601-825-2722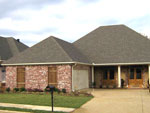 D.B. Home is the greater Jackson MS premier residential design-build organization. D.B. HOME was founded on a commitment to continually improving the process of designing and building homes for individuals, rather than markets.

We do this:
Providing an individually tailored plan.
Allowing you to virtually experience the home prior to building.
Optimizing the Use of the Site.
Price Planning and Affordability.
Quality is built in at the planning stage, and monitored throughout the process of building.
Positive, Proactive Communication.
Customer Service after the Sale.
David Battaglia Builder LLC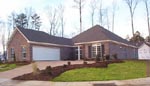 For nearly 20 years, David Battaglia has been assisting clients throughout Mississippi in building homes of true distinction and timeless design. Homes that will be proudly passed from generation to generation.
As one of a handful of Certified Energy Star home builders in the Mississippi, David Battaglia is in the forefront of the latest home building technologies to insure your new home is comfortable and efficient.
Mr. Battaglia and his associates understand that you, the client, are the reason they are in business. It is their goal to provide the utmost in professional service and for their service and homes to exceed your expectations.
Once you visit a Battaglia home, you'll see the difference a team of dedicated professionals committed to customer satisfaction and outstanding quality makes.
Dennis Pierce, Inc.
23 Liberty Place, Hattiesburg
Mississippi, 39402
Phone: 601-264-6800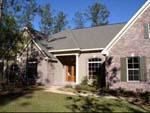 Come discover the elegance Dennis Pierce has to offer in new homes in the Hattiesburg and Laurel, Mississippi area. You'll find luxurious custom home amenities which sweeten your lifestyle and convenience features which allow you the time to enjoy them!
They can custom build your new home on your own lot and from your plans, or you can select a building site in one of their exceptional communities and let them customize their plans to your families needs.
Combining fine materials and craftsman style detailing, they build every home as if it were their own, ensuring your pride of ownership and creating an investment for you and your family that will assuredly grow in value as years go by.
Flagstar Construction Company
2006 Aspen Cove, Brandon
Mississippi, 39042
Phone: 601-824-4646
Fax: 601-824-3929

Flagstar Construction Company is a professional commercial construction firm performing general contracting services in the States of Mississippi and Louisiana. Our principal office is located in Brandon, Mississippi, where all projects are given expert planning and organization from our experienced team of managers, coordinators, estimators, and personnel.
Each project is given professional scheduling and supervision from qualified project superintendents directly from the project's site. Close contact is maintained between the project and the principal office to ensure that each project will be completed timely and within budget.
Flagstar Construction's objective is to provide a professional "team" consisting of the project's owner, the architectural/engineering professionals, the general contractor, and the subcontractors which allows the project to be constructed seamlessly from conception to completion.
Fletcher Construction Co., Inc.
3311 Short Cut Road (39581), Pascagoula
Mississippi, 39568
Phone: 228-762-5792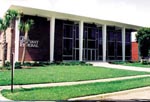 Since our beginning almost 40 years ago as a commercial and industrial contractor, Fletcher Construction has grown progressively, establishing a reputation for exceptional service and special expertise in healthcare, educational facilities, churches, schools, industrial plants, commercial and retail projects. Of the millions of dollars of work completed, there is a balanced ratio of negotiated and competitive bid projects. The continuing satisfaction of our new and repeat customers is our primary objective.
With the services of registered engineers and architects, Fletcher Construction is able to provide total design/build projects. From organizing, planning and scheduling the project to the finished product, we meet the changing demands as techniques, technologies and materials develop.
As a construction manager, Fletcher Construction acts as an extension of the owner's staff, providing overall coordination, planning and management required to control cost, schedule and quality. Our construction management services span the entire spectrum of management activities required to construct complex projects.
Hemphill Construction Co. Inc.
PO Box 879, Florence
Mississippi, 39073
Phone: 601-932-2060
Fax: 601-932-2050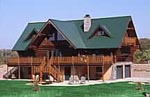 Since 1963, Hemphill Construction Co. Inc., has provided multifaceted construction services for government and private owners throughout the Southeast. We have established an unparalleled reputation for quality, integrity, hard work and service. We have been known for our ability to handle difficult and one-of-a-kind civil construction projects.
We offer the experience, innovation and persistence to meet any challenge. We have the depth of staff to self-perform the majority of our work. Hemphill Construction Co, Inc. attributes its success to its people and accumulated skills and expertise of thousands of man-years of service. Our workforce is composed of talented, skilled, and competent craftsmen at all levels.
We are dedicated to using the latest technology and making ongoing significant capital investments in state-of-the-art equipment to handle even the most complex projects. Quality, Safety, and Client Satisfaction are the most important objectives.
Kappa Development & General Contracting Inc.
10480 Reichold Road, Gulfport
Mississippi, 39503
Phone: 228-897-1115

Kappa Development & General Contracting Inc. can work with you on all aspects of construction. Beginning with Site Development, Underground Utilities to finish structures. Kappa Development is Certified in the State of Mississippi in, Highway, Street & Bridge Construction, Building Construction, Municipal & Public works Construction and Mechanical work.