Kentucky Home Builders
Buckner Investments Corp.
2249 COMMERCE PARKWAY, IN LAGRANGE
Kentucky,
Phone: 502-222-8009
Toll-Free: 1-800-274-8009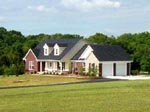 New Custom Homes Built on Your Land! Choose One of Our Floorplans or We'll Build Your Custom Design! There is no substitute for the quality and competitive pricing you will find with BUCKNER INVESTMENTS, CORP. Our knowledge and experience in building new homes allows you home to be completed in less time and for less money than with many builders, yet still offer all the amenities and options you deserve when building your new home. We are family owned and operated, which insures the attention to quality and detail which has made us the area's best "Build on Your Lot" builder. We personally supervise the construction of your new home as if building for one of the family.
BY THE WAY ABOUT OUR NAME: Our name reflects our belief that your new home is the biggest investment you'll ever make. We treat you new home as an investment, not just another house!
CFM Builders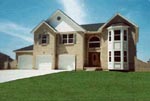 CFM Builders, Inc. was created to give first and second time homebuyers the opportunity to purchase an affordable home with quality and style to their liking. CFM Builders lets the customers make changes to their already custom plans and this allows the customers to have the home built per their individual taste and desires.
Home PhotoActive in eight communities through Butler County, CFM Builders builds 50 homes per year and feels this number of homes still gives them the opportunity of dealing with the customers on a one-on-one basis. CFM also builds on scattered lots and/or on their customers' own lots.
Charles Minneci, President, personally meets with each customer to assure them that their concerns are also CFM Builders concerns. CFM Builders has been active in the home building industry for 25 years and is a member of the Home Builders Association of Greater Cincinnati and is a member of the Better Business Bureau.
Elite Homes
16218 Shelbyville Rd., Louisville
Kentucky, 40245
Phone: 502-245-6159
Fax: 502-245-4898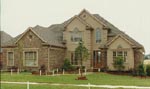 Elite Homes is now developing six outstanding subdivisions that are destined to be some of Louisville's finest: Monticello Parke, the Woods of Landis Lakes, The Bridges of Razor Creek, Waterstone, The Reserve at L'Esprit and The Overlook at Beech Spring Farms. All boast premier locations and are deed-restricted to insure that the highest standard of quality is upheld.
Elite Homes, in addition to developing and custom home building, also does extensive remodeling and renovation in the Greater Louisville area. Using the same creativity and innovation that has become our trademark in new home construction, we have designed many spectacular room additions. We can turn your unfinished basement into a snazzy sports bar or a separate living area.
Ken Thieneman Builder, Inc.
833 Valley College Dr., Suite 1, Louisville
Kentucky, 40272
Phone: 502-935-4655
Fax: 502-937-1114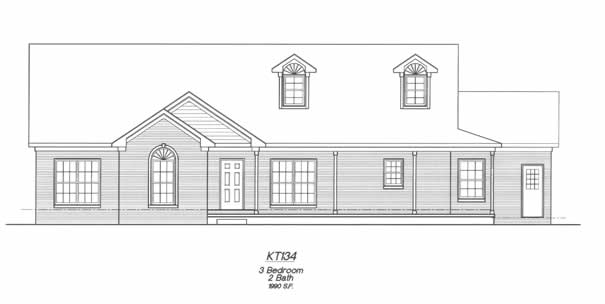 "Two generations of building experience have made Ken Thieneman homes a select choice for the Louisville Area. Tour one of our models, and you will see for yourself what a difference commitment to quality makes. Note the expert attention to detail. We like to build every house as though we will live in it ourselves."
Keystone Home Builders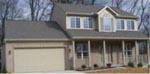 Keystone Home Builders, founded in 1992, operates in Northern Kentucky. Keystone is locally owned and operated. All of the partners were raised and currently live in Northern Kentucky.
With a total employment of 12, Keystone specializes in constructing single-family entry-level and move-up home in developments located in Boone counties. Keystone homes are energy-efficient and low maintenance for the "dollar-wise, time-deprived" home owner.
Our home owners, locals as well as transplants from around the world, work throughout the Greater Cincinnati/Northern Kentucky region.
Number of homes built is from 50-60 annually. Prices range from the 130's to the 200's in our current locations. We are members of the Northern Kentucky Home Builders Association, the National Association of Home Builders, and the Northern Kentucky Chamber of Commerce.
Milam Builders
Bowling Green
Kentucky, 42104
Phone: 270-842-1414
Fax: 270-842-1490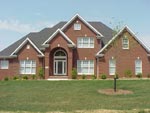 We at Milam Builders realize that the purchase of your new home is probably the largest financial commitment you will make. For this reason, Milam Builders will strive to make the building of your new home an enjoyable experience. We will work with you from the beginning to the final construction as our desire is your complete satisfaction.
We are not high production, subdivision homebuilders. We are quality conscious and are committed to building our homes like we would want them to be if we were going to live in them. We will be there to assist you in your selections to customize your new home to your personality.
Paragon Homes, Inc.
6733 Elmcroft Circle, Louisville
Kentucky, 40241
Phone: 502-432-6936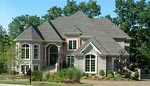 Most of the time, people come to us with just an idea of what they'd like their new home to be like. We have the opportunity to start from scratch and design something from the ground up, always keeping the customer's needs in mind. Occasionally our clients own a plan they've developed or found elsewhere with a floor plan that works for them. Then, incorporating some of Scott's ideas, we can give them something unique.
With achievements such as First Place Best Home and First Place Best Design from the 2003 Homearama, Paragon Homes Inc. is no stranger to the word "Excellence." Paragon Homes, Inc. is dedicated to providing an excellent quality product and, more importantly, unmatched customer service.
Because the building of a custom home often involves a search for an appropriate building site, we're prepared to assist you throughout the entire project. Paragon's sales staff is available to help coordinate the details of your real estate needs.
The Drees Company
211 Grandview Dr., Suite 300, Ft Mitchell
Kentucky, 41017
Phone: 859-578-4200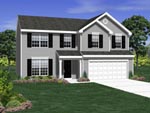 Why is Drees the #1 new home builder in Greater Cincinnati? Try a 98% customer approval rating. Industry-leading material and construction standards. Whatever the reasons, no other new homes match our award-winning legacy of durability and value. Browse through dozens of floor plans or search for new homes available now. Stop back often--new plans, communities and homes in Cincinnati, Dayton and Northern Ky. are added all the time.
Warner Companies
151 North Eagle Creek Drive, Suite 100, Lexington
Kentucky, 40509
Phone: 859-263-1500


Warner Custom Home Builders understands the importance of your dream home. And they can deliver it. With over 50 years experience to draw on, C.W. Warner and Mike Warner are the men to trust for architectural excellence and the attention to detail you demand. Look for quality "Warner Built" homes at Lansdowne, Shadeland, Shadeland East, The Curtilage, McMeekin Place, The Paddock, Ashland Park, Westmoreland, Islands I and II, Lakeview, Lakewood, Tanbark, Shadybrook Estates and many of the finest horse farms in central Kentucky.
Custom homes built by Warner Builders are testaments to quality, superb craftsmanship and eye-pleasing design. Stepping into one of their homes is to experience spacious living in a warm, inviting and friendly atmosphere of elegance and taste. And Warner Custom Builders knows how to help you fulfill your dream every step of the way. Contact us for information on our current offerings or to discuss building on your lot.