Delaware Home Builders
Ashburn Homes
872 Walker Road, Suite A, Dover
Delaware, 19904
Phone: 302-677-1940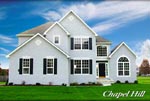 From land planning and architecture to construction and settlement, the entire Ashburn team achieves outstanding results and superior customer satisfaction-before, during, and after the purchase of your new home. As you visit this web site, and research the communities Tony currently has under development (Tamarac, The Landings & Lexington Glen & Pinehurst), you will see the many choices offered to a prospective homebuyer. Choices which include: Up to ten different models Unique floor plans Excellent features package and options if desired Convenient development locations And after you have made your home purchase selections our long-term dedicated craftsman will build your new home with quality materials and exceptional workmanship. Moreover, we guarantee the craftsmanship of our new homes with an extensive warranty service program. So when it comes time to build your new home, please let Tony Ashburn and Son become your partner of choice. Being in any business for over 25 years is quite an accomplishment, and at Tony Ashburn and Son, we believe we have and will always endeavor to live up to our company motto of: "Quality Homes Built for Life."
Berkshire Home Builders
4164 N. DuPont Highway, Suite 9, Dover
Delaware, 19901
Phone: 302-678-5501
Fax: 302-678-2434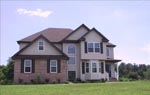 Berkshire Home Builders, Inc. General Contractors providing New Housing, New Homes for Sale, Custom Home Building with Spec Home Available, serving the Kent County and Dover area, Delaware. Berkshire Home Builders has been a respected part of Dover and Kent County, Delaware's Custom Home Building Community since 1992. Owned and operated by John Welcome and Danny Lugaro; Berkshire Home Builders has been building quality custom homes for their clients with what they call "The dream home formula". Beginning with understanding the home buying process and then a free consultation, John and Danny will schedule an appointment at your convenience. Once you share your ideas about your dream home, they will be able to help you select the right floor plans and suggest custom modifications that tailor the home to your lifestyle. Berkshire will then put their years of experience in action for you. Helping you realize your vision.... and adding the finishing touches that make a house a home, your home!
Chelsea Builders, Inc.
11307 Trussum Pond Road, Laurel
Delaware, 19956
Phone: 800-787-2413
Fax: 302-875-9349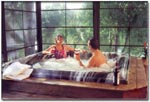 Enjoy outdoor living year round with windows from Chelsea Builders, Inc. You can relax, work or entertain in an outdoor environment while being protected from the elements, and the maintenance free and easy to clean windows will give you more free time to enjoy! Enjoy the beauty of the outdoors from the comfort of your own deck. No longer worry if it rains while you're entertaining, you're protected from the elements by our custom built decks! Increase your living area with a glassed or screened in porch. We can adapt your new expansion to fit with your existing roof or we can create an entirely separate living area to perfectly suit your needs. Our structures are both beautiful and durable and can easily accommodate options such as ceiling fans and skylights!
Dewson Construction Co.
7 South Lincoln Street, Wilmington
Delaware, 19805
Phone: 302-427-2250
Fax: 302-427-2205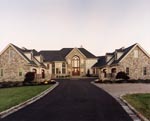 Dewson Construction Company is a General Contractor/Construction Management firm based in Wilmington, Delaware since 1993. Dewson Construction has grown to become one of the area's most competitive and respected residential construction companies specializing in new custom homes and renovation/addition projects of all sizes. We attribute this success to our ability to understand and meet the building requirements of our clients in a professional, service-oriented manner with a dedication to superior quality performance. We know that the homes we build today will be here for generations to come. The management team is led by Tim Dewson who has over 30 years of experience and expertise in custom residential and commercial contracting.
Double S Companies
1919 Red Lion Road, Bear
Delaware, 19701
Phone: 302-838-8880
Fax: 302-838-8881

Since 1966 , the Double S Companies have built over 3800 homes in neighborhoods throughout New Castle County. As a family owned business, Alvin and Jeffrey Schwartz utilize a "hands on" approach in the building process from the ground up, combining quality workmanship, impeccable design detail and outstanding value to offer homes that exceed the high demands of their knowledgeable customers. As their buyers needs have changed over the years, the Double S Companies have continued to strive to offer new products to meet changing lifestyles. This combination has been the hallmark of the Double S Companies success for three decades. The family's focus is customer satisfaction, before, during, and after the sale. Double S communities represent a quality of life you'll be proud to call home.
East Bay Homes
420 Rehoboth Avenue, Rehoboth Beach
Delaware, 19971
Phone: 302-226-4950
Fax: 302-226-4951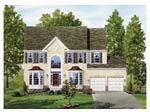 You want a home that fits your lifestyle, and a builder dedicated to quality. You'll find that East Bay Homes has a variety of exciting designs, and our commitment to satisfaction is evident in everything we do. From the casual elegance of our homes, to the careful selection of materials and all the special features we include, you can be sure that an East Bay Home will live up to your expectations. Let East Bay Homes build the home of your dreams on your lot or ours. Choose from our collection of luxurious home designs, ranging from 2,400 to 3,800 square feet. All East Bay homes have been designed with you in mind, and can be customized to fit your needs. The principals of East Bay Homes have over 40 years of combined building experience and are committed to providing innovative design, superior interior styling and exceptional customer service.
Lot location assistance
Home designs ranging from 2,400-3,800 square feet
Homes designed with you in mind
Homes built with the finest quality materials, using brand name products
Homes customized to your needs
Interior Design Consultant on staff
Brokers welcome
10-year limited warranty
Member, National Association of Home Builders (NAHB).
Gilman Development Co.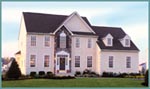 Gilman Development Co.
In a very real sense the Gilman family is actually an extended family that includes our construction superintendents, customer service people, and sales associates, as well as our architects, engineers, site planners, landscapers, and the dozens of skilled craftsmen whose professional dedication and meticulous attention to every detail results in homes that deliver ultimate customer satisfaction from the first walk-through to the final move-in date and beyond. As a family team, we maintain an extraordinary commitment to quality and an equally high level of pride in jobs well done.
Handler Corporation
5169 West Woodmill Drive, Wilmington
Delaware, 19808
Phone: 888-784-6060
Fax: 302-999-9200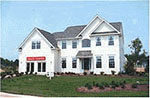 Started in 1975, The Handler Corporation has grown from a custom home building firm into one of Delaware's leading homebuilders. The Handler Corporation has built thousands of quality homes and townhouses in Delaware and southern Pennsylvania. The Delaware based, family-run company is actively marketing several distinctive residential communities in New Castle County, Delaware.
Stonewall Construction, LLC.
990 Berrytown Road, Felton
Delaware, 19943
Phone: 302-284-8798
Fax: 302-284-8845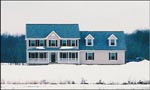 We place a special emphasis on quality construction and design. Our total efforts, skills, resources and unyielding commitments are directed toward building superior homes that will bring your family many years of comfortable living. Whether you have a floor plan of your own or choose one of ours, we can custom build on your lot. We also have many land/home packages available. Planning for a new home can be an exciting, challenging, and sometimes overwhelming experience. Our goal is to provide a top quality home with exceptional customer service. From the beginning stages of planning and designing your home to adding the finishing touches, we strive to do our best. Stonewall Construction is locally owned and operated. You will be able to work directly with the owners throughout your home building process. You will see us out and about in the field personally supervising each and every home. We will also be there for you to answer your questions and concerns. When you want it done right Stonewall Construction is the way to go. We feel it is important to listen to our customers and provide them with the service they need. We strive to do our best every time. With over 17 years experience in residential construction we know what it takes to get the job done. We feel it is important to not only have the experience in supervising the construction of your home, but having the hands on experience is equally important. We offer competitive prices on our homes without sacrificing value. Compare us with others. We realize people want a quality built home at a competitive price. We pride ourselves in providing our clients with clean quality built homes in a timely manner. You can depend on us to get the job done. We feel it is important to give our clients the time and attention they deserve. We are a reliable company. We can provide you with references upon request. Satisfied customers are our best advertisement. Member of the Better Business Bureau. We are committed to building you the best. We use top national products throughout our homes. Our construction methods are above and beyond the standard building code requirements. Our work is important to us. We take pride in every home we build!