Maryland Home Builders
Altieri Homes
9017 Red Branch Road, Suite 201, Columbia
Maryland, 21045
Phone: 410-715-4500
Fax: 410-740-5809
Toll-Free: 1-877-4ALTIERI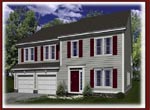 In 1931, Francesco Altieri applied his craft as a mason on the construction of the tallest structure in the world at that time the Empire State Building. Craftsmen like Francesco worked with Indiana limestone and granite to create the building's exterior. Today, three generations later, Francesco Altieri would be proud of the fine craftsmanship his grandson and great-grandsons have achieved at Altieri Homes.
Today, Frank and his sons Greig and Daren, continue their family's tradition in the home building industry as principles of Altieri Homes. For over ten years, Altieri Homes has served homebuyers in Maryland, Pennsylvania and North Carolina. Altieri Homes has been honored with the Homebuilders Association's Award of Excellence and is dedicated to building homes of distinction for generations to come.
American Builder Services
564 Baltimore - Annapolis Blvd., Severna Park
Maryland, 21146
Phone: 410-544-1355
Fax: 410-544-5929
Toll-Free: 1-800-974-1355

American Builder Services is a family-owned custom home building business in Maryland. As custom design and build general contractors with over 60 years experience, we continue to provide beautiful homes of value and distinction to Maryland, Washington, D.C., and Virginia home buyers. As a family business, we offer you our dedication, experience and reputation insuring that you receive the greatest possible value for you dollar. American Builder Services provides residential home building in Anne Arundel County, Calvert County and Queen Anne's County.
We are members of the National Association of Home Builders, Better Business Bureau and Quality Builders Warranty Corporation. We recently received an award of recognition for 25 years of membership in the Homebuilders Association of Maryland. As "Certified Master Builders," American Builder Services is acknowledged as having a proven track record for financial stability and integrity.
Five Rivers Group
27 Breezeway Drive, Elkton
Maryland, 21921
Phone: 410-392-4491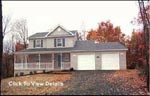 If you're considering a custom home in Wilmington, DE we invite the opportunity to prove our ability and value as builders of your new home. Bill Witt is your builder and is on your jobsite every day. This gives you direct communication with the person responsible for the construction details our your home building project. By limiting our production schedule to just 25 homes per year, Five Rivers ensures that your homebuilding experience is pleasurable and rewarding. If you already own property, let us help you design a home that suits it and compliments your lifestyle. With prices ranging from around $150,000 to over $500,000, we're sure you'll find us capable of making your fondest dreams come true! Need help locating property? We'll be glad to help. As members of the Board of Realtors, we have access to all the information we'll need to find just the right location for your new home. Perhaps time doesn't allow you to wait for a home to be built. We often have new homes available that have been built to the same exacting standards as our custom homes.
K2 Development
751 Rockville Pike, Ste. 11-B, Rockville
Maryland, 20852
Phone: 301-309-9110
Fax: 301-309-9008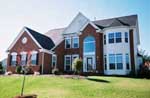 If you're considering a custom home in NE Maryland around Elkton, we invite the opportunity to prove our ability and value as builders of your new home.
Bill Witt is your builder and is on your jobsite every day. This gives you direct communication with the person responsible for the construction details our your home building project. By limiting our production schedule to just 25 homes per year, Five Rivers ensures that your homebuilding experience is pleasurable and rewarding.
The founders of K2 Development, Bryan Kay and Craig Kay, share a remarkably similar history. Their names suggest a family tie, but there is none. What these men share is a long history of home building and development.
Bryan Kay, is a 3rd generation Washingtonian. He learned the building business under the tutelage of his father, Alan Kay, while working as a Senior Vice President for the family-run Alan I. Kay Companies which, for the last 45 years, has built and developed residential and commercial properties throughout the Washington Metro Area.
Craig Kay, is also a 3rd generation Washingtonian. He served as Director of Sales & Marketing for his family's businesses, Richmarr Construction and Encore Development Corporation. Washington residential and commercial developers since the early '50's.
Together, Bryan and Craig have a combined legacy of over 50,000 residential homes ranging from $100,000 to over $2 Million in property values and Tens of Thousands of satisfied homeowners to their credit. K2 Development offers their home-building expertise, their keen sense of construction detail and their well-established knowledge of the home building market to the D.C. area.
Keswick Homes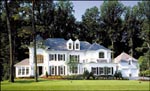 Keswick Homes is the custom homes division of Brookfield Homes, one of the area's largest and most resourceful homebuilders. Customize from our portfolio of homes, or start from scratch. What sets our homes apart is their unique and impressive individuality. This difference is apparent at a glance. Dreams are not mass-produced and neither is the home you have always desired.
KINNAHAN CONTRACTING, INC.
P.O. BOX 6145, ANNAPOLIS
Maryland, 21401
Phone: 410-798-5487
Toll-Free: 1-800-847-9990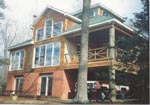 The business philosophy of Kinnahan Contracting, Inc., is to obtain the best possible quality for the most reasonable price. We have been able to achieve this by offering to our customers construction management services. The homeowner is involved with all selections of subcontractors and materials for the project. You pay what I pay. There is no middleman mark up and you see where every dollar goes. We maintain an extensive bank of reliable, top-notch subcontractors to choose from and have discounted prices on all materials including appliances, cabinetry, windows, doors, and construction materials. This typically saves owners tens of thousands of dollars in home construction costs.
Kinnahan Contracting projects have been highlighted in the "Annapolitan Magazine" and "The Evening Capitol Home of the Week."
Legendary Homes
11234 Five-L Drive, Unit #2, Berlin
Maryland, 21811
Phone: 410-208-1390
Fax: 410-208-1520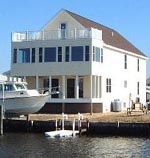 We are a small, unpretentious custom designer/builder located in Berlin, Maryland. If you're looking for a builder that truly customizes the design of each home to suit your requirements as well as utilize the attributes of your specific property you've come to the right place. Legendary Homes specializes in upscale, yet affordable, custom homes designed and built to your individual needs, hopes, dreams and wishes. Our homes are affordable because we maintain a low overhead. We don't spend your dollars for expensive advertising, fancy offices or company time maintaining a presence in the public eye. We're small and personal, allowing us to give individual attention to our customers, insuring maximum satisfaction by providing truly custom work with the highest quality detail, products and compliance. Our mission is simple: To build you the highest quality custom home at the most affordable price! There are 3 basic principles and qualities that form the foundation of our building philosophy:
Expert Home Building Experience
Dedication to Customer Satisfaction
Highest Quality with Maximum Affordability
Rosemark Design/Build
Phone: 866-872-9290
Toll-Free: 1-866-872-9274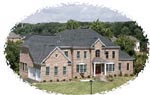 At Rosemark, we specialize in turning your elusive visions into graceful architectural realities. You'll find all the familiar design features you crave such as brick fronts, grand entrances with circular stairs and rotundas, 2, 3 and 4 car garages, motor courts, sunrooms, soaring ceilings, and so much more!
From site selection through design, construction through move-in, each and every member of the Rosemark team is committed to make designing and building your new home as exciting, fun and hassle free as possible.
Winchester Homes
6905 Rockledge Drive, Suite 800, Bethesda
Maryland, 20817
Phone: 301-803-4800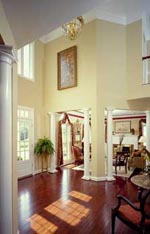 At Winchester Homes, it is our unwavering belief that we have a responsibility to deliver excellence before, during and after the sale. This philosophy is more than something we say. It's something we do at every step of the way. You can see it in everything from our superior wood and premium brands, to our pre-settlement orientations and dedication to service well after the contract is signed.
So when someone asks what makes Winchester Homes one of the nation's finest homebuilders, we say it is a unique combination of experience, design, quality and, of course, an extraordinary commitment to our present and future customers.