Florida Home Builders
Henry Company Homes
4229 Hwy. 90, Pace
Florida, 32571
Phone: 800-42-HENRY
Fax: 800-424-3679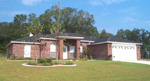 In 1983, Susan and Edwin Henry decided to make their vision to build affordable, quality homes a reality. They didn't set out to be Northwest Florida's biggest builder; they set their sights on being the best. After all, this is their hometown, too. As it turns out, Henry Company Homes rapidly became Northwest Florida's largest residential homebuilder-not by building houses, but by helping families turn them into homes. The Henry's philosophy is simple: The dream of homeownership shouldn't just be a dream, but an opportunity available to all. Affordability, quality and value go hand-in-hand at Henry Company Homes. By purchasing construction materials in bulk, we save money on the cost of building homes. We pass those savings right back down to the homebuyer directly. Compare our cost per square feet with other builders-and even the used market. We simply offer more home for less money. Aside from building a quality home at an affordable price, Henry Company Homes pays close attention to three very important features: location, location, location. Our homes are located in neighborhoods that offer something for every member of the family and are convenient to schools, shopping, recreation areas, and beaches. You'll feel secure knowing your home is located in a neighborhood that has excellent educational facilities nearby. Now that you know some more about us, spend some time touring our site. We've tried to include as much information to assist you in making one of the most important decisions of your life. If you'd like more information or a free relocation package, please contact us.
Beach Builders of NW FL, Inc.
279 Magnolia Bay Dr., East Point
Florida, 32328
Phone: 850-670-1520
Fax: 850-670-1524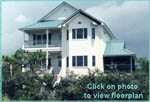 Beach Builders specializes in building coastal homes on concrete pilings which maximize the view of the Gulf of Mexico and capture the flavor of beachside living! A custom building and design contractor throughout Florida's Panhandle, our homes - designed and built to the FEMA codes - grace the coast from Destin and Gratin Beach, Panama City and Mexico Beach, Cape San Blas, and Indian Pass, Apalachicola, St. George Island, Carrabelle and Alligator Point, Florida. Beach Builders retains a team of engineers who design our homes to be structurally sound, weather tight and to avoid flooding problems. While 110 MPH wind loading is required on St. George Island, Beach Builder takes the local codes a step further by designing homes to have a 140 MPH loading. We are so sure our homes will withstand heavy rains and winds that we're the only builder in the area to offer a 3-YEAR WARRANTY against leaks.
Celebrity Home Builders
4400 Bayou Blvd Suite 4B, Pensacola
Florida, 32503
Phone: 850-857-0747
Fax: 850-857-0733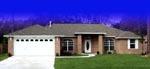 For Celebrity Home Builders, building homes is more than just constructing houses, it means constructing neighborhoods. From our very first home, we have built a reputation for quality, innovative design, customer satisfaction, and value. Many of our floor plans have won First Place in the Homebuilders Association's Parade of Homes. We maintain a warranty service department to insure prompt warranty repairs, and, on request, we will supply a list of previous home buyers, evidence to our high level of customer satisfaction. The Sales Division blends marketing, loan approval, and floor plan selection with construction scheduling and the special needs of our home buyers. The Construction arm of our company is responsible for all building, cost management, quality control, and warranty service. All this adds up to one thing that sets our company apart-The Celebrity Team-the talented people who work to accomplish the challenges and goals we have set: providing exciting and affordable housing with Celebrity quality. Our most important goal: Satisfied Home Owners!
GHO Homes
2541 MetroCentre Blvd. Ste. 1, W. Palm Beach
Florida, 33407
Phone: 561-688-2020
Fax: 561-688-0909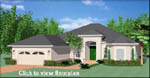 GHO Homes is a family owned business that has been building homes for over 2 decades in Florida. GHO currently has 2 new exciting Vero Beach communities, The Vineyard and Kenwood Village both offer great lifestyle and the proven GHO quality. GHO Homes is one of Indian River's leading Builders, and has numerous awards, sold out communities and happy customers to support its strong reputation. Find comfort and satisfaction in owning a GHO Home, priced from the $130's to $300's.
Holiday Builders
2293 W. Eau Gallie Blvd., Melbourne
Florida, 32935
Phone: 800-951-8898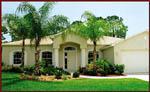 Since 1983 Holiday Builders has their continued strategy of providing a quality-built home of lasting value for the best possible price. This mission has given them one of the industry's highest custom satisfation ratings - with 98% of their homeowners willing to recommend Holiday Builders to their family and friends. Holiday Builders has received national recognition from many different organizations. Among them are: 30th Largest Builder on the Builder 100 list by Professional Builder and Builder Magazines State of Florida Police Athletic League "Corporation of the Year" Three-time winner of the Bonded Builders Warranty Association Spirit of Excellence Award for dedication to quality construction, superior customer service and exemplifying the highest standards of the home building industry.
Mitchell Homes of Pensacola, Florida
3298 Summit Boulevard, #18, Pensacola
Florida, 32503
Phone: 850-433-6400

For over a half century, Mitchell Homes has built new homes. In that time, Mitchell Homes has continually strived to perfect all facets of the development of new communities, product line and structural integrity, unique financing opportunities and, most importantly, customer service and feedback. Through diligence, an unsurpassed professional work ethic and core values, Mitchell Homes has received numerous home building awards, a tremendous number of satisfied homeowners and regional name recognition that is the envy of its competitors.
Shows Construction, Inc.
10329 Chemstrand Rd., Pensacola
Florida, 32534
Phone: 850-478-4414
Fax: 850-478-2677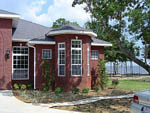 Shows Construction is a custom home building company located in Pensacola, Florida. It is owned and operated by Luke Shows, a professional builder. We build in within the Greater Pensacola Area and specialize in building from your design and on your property. We strive to build to the highest standards of quality. With Shows Construction, the owner of the company oversees your building project. Shows Construction is committed to protecting our sensitive environment and natural resources. We utilize recycled products and engineered lumber as quality and price allow. We work with our clients to leave the site as wooded as possible and we protect bodies of water from construction debris. We are also well known for the cleanliness of our jobsites. We take pride in doing things right!
Tempo homes
P.O. Box 5673, Navarre
Florida, 32566
Phone: 888-339-7928
Fax: 850-936-5380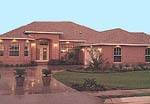 TEMPO HOMES was founded in 1972 by Randy Lemon's father, Ray. Randy worked closely with his dad from the time he was 14 years old until he received his Bachelor of Science in Building Technologies from the University of West Florida and formed his own company - Seaport Homes. In 1995, Seaport Homes merged with TEMPO HOMES, enhancing the on-going success of an already recognized leader in the Pensacola home building community.
TRANSEASTERN HOMES
3300 University Drive, Coral Springs
Florida, 33065
Phone: 954-346-9700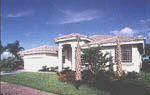 TRANSEASTERN HOMES: People - Product - Purpose We know the most important home we will ever build is YOURS, so naturally our success comes from carefully monitoring the quality of your home during construction and working closely with you, our lifelong customer, to assure your complete satisfaction! While many builders rely totally on outside companies to provide their construction services, Transeastern has found that by maintaining its own staff of craftsmen, they can better control the quality of their product - YOUR NEW HOME! Pride runs deep and true in the hearts of each team player at Transeastern Homes. You'll hear it in the voice of the receptionist, see it in the construction details in your Transeastern home and feel it in the special care each of your concerns will receive. With a broad spectrum of models available for your inspection in a wide price range - designed to meet the needs of many diffent families - surely there's a Transeastern Home that's right for you and yours! Transeastern Homes knows that the Most Important Home we will ever build is YOURS!