Oregon Home Builders
Bet'r Bilt Log Homes
1146 NE Walnut St., Roseburg
Oregon, 65535
Phone: 541-672-0136
Fax: 541-580-2951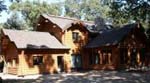 At Bet'r Bilt Inc. our focus is providing craftsman style quality to create one of a kind log structures. Combining wood, stucco, stone and glass with old world style architecture, we have successfully blended an old tradition of living, with new contemporary styling to redefine log homes as, what we call, Log Castles.
High Desert Homes
6707 South Sixth Street, Klamath Falls
Oregon, 65535
Phone: 541-884-5403
Fax: 541-884-5173

We feature FUQUA HOMES, the "innovative home builder". The custom built home that happens to be built in a climate controlled building center. All Fuqua Homes are constructed with the finest name brand high quality materials and so it will be difficult to find a better quality home for your family.
Mark Fitch Log Homes
20225 S.E. Veneer Lane, Sandy
Oregon, 65535
Phone: 503-668-7130
Fax: 503-668-3285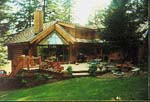 Mark Fritch Log Homes is a client/service based company located in Sandy, Oregon, 30 miles east of Portland, Oregon. We are easily able to serve the Pacific Northwest and Intermountain Regions from our location. Without caring for the needs of the clients we would cease to exist.
Olsen Homes
15450 SW Boones Ferry Rd., Lake Oswego
Oregon, 65535
Phone: 503-636-6030
Fax: 503-636-2701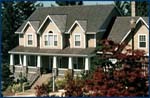 Olsen Homes was established over twenty years ago with one goal- to provide homeowners with classic design, exceptional quality, and caring service.
And we've consistently succeeded in that goal- one home at a time. Today, over 250 proud homeowners live in an Olsen-built home, enjoying a home that has enriched their lifestyles and grown with their needs. Each home bears the unique Olsen stamp of superior quality, exceptional craftsmanship, and growing value.
Olsen Homes' success stems from our experience, expertise and enthusiasm. Our team of professionals is passionate about building homes and strives to provide homeowners with extraordinary service to enhance both the homebuilding and homeowning experience. Our exceptional attention to detail is evident in the design and building phase, in the construction and delivery of your home, and in the service we offer after you've moved into your new Olsen Home.
Pacific Cascade Homes
1015 Molalla Ave., Oregon City
Oregon, 65535
Phone: 503-656-0920
Fax: 503-657-8982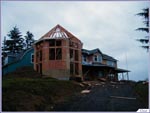 Its no secret that a Pacific Cascade Homes built project stands out from the rest. And, as with any other fine product, it takes detail to create character. Every Pacific Cascade Homes project reflects that attention to detail in its unsurpassed Craftsmanship and highest degree of Quality Control.
Unique architectural touches are featured in each project. Each is built with many talented craftsman working together in carefully planned synchronization.
Mutual respect and cooperation is essential in building quality projects, and we view our suppliers and subcontractors as partners in our efforts to continue as a leading Remodeling, Design & Building company.
Our commitment to our subcontractors fosters pride in their workmanship. We work closely with them and our suppliers to produce the Value and Quality that you have come to expect; the Value and Quality that is the hallmark of Pacific Cascade Homes, Inc.
Persimmon Luxury Homes
500 S.E. Butler Road, Gresham
Oregon, 65535
Phone: 503-667-7508
Fax: 503-667-8402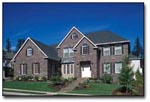 Our personal commitment to excellence in service, design and enduring quality continues, as does our list of satisified homeowners. "Client Satisfaction is a result of exceeding expectations." This requires experience and rigorous attention to every detail of the home construction process. The principals and staff of Persimmon Luxury Homes bring over 75 years of combined experience in real estate, development and construction; including 220 single family residences, 650 apartment homes, 450 home sites, as well as commercial projects valued in excess of $100 million. We believe that creating value in a new home is part of our job. Let us commit our experience and resources to create value in your new luxury home.
Peter Asher Designs
Phone: 503-392-3806
Fax: 503-392-9331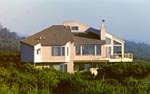 Handmade furniture of softwood, hardwood, leather and fabric, stained glass lamps, hand-woven fabric, leather clothing, store interiors, spec homes, custom homes, remodels, additions, and complete transformations, decks, cable railing, landscaping, outdoor furniture, kitchens, bathrooms, saunas, steam showers, spas, tile design, custom trim, staircases, hardwood architectural details, a Bed-and-Breakfast, sub-divisions and land partitions. We specialize in unique home design and craft quality construction.
Powell Builders
304 NW 25th, Redmond
Oregon, 65535
Phone: 541-815-3066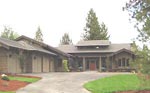 Building your custom home is fun! You get to define how you choose to live, what conveniences are important to you and to surround yourself with beauty and comfort. There are hundreds of little choices to be made -- choices that will define the style of your new home and greatly enhance your enjoyment of your lifestyle. Powell Builders, Inc. will assist you in all selections and choices for your new home in the Bend and Redmond, Oregon area.
It's easy for builders to say that your satisfaction is important to them. It's more difficult for a builder to deliver service that assures your satisfaction. As a 5th generation home builder, you'll find that Nate Powell has a keen understanding of what needs to happen for you to be happy with your custom home building project. You need to know that your job is properly supervised, built on schedule and delivered within your budget.
Rainbow Valley Design and Construction
232 West 5th Ave., Eugene
Oregon, 65535
Phone: 541-342-4871
Fax: 541-343-2190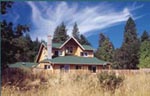 We are a rare combination of full-service designers, builders and contractors of residential and commercial spaces. Our expertise spans the gamut from dream-come-true custom homes to transformational remodels to simple additions. Although our growth enables us to take on large-scale and commercial projects, our approach allows us to truthfully say that no job is too small or too simple.
Rainbow Valley will coordinate your entire project, or we can step in at any stage in the process. Our designers are also available to provide site analysis, property consultations, feasibility studies and project development services.
Over the past 30 years, we've cultivated great working relationships with allied professionals throughout our community, including engineers, surveyors, specialized landscape designers and interior designers. We can refer you to and coordinate with these professionals, or we'll be happy to collaborate with those you may already have chosen.
Riverside Homes
1925 NW AmberGlen Pkwy #200, Beaverton
Oregon, 65535
Phone: 503-645-0986
Fax: 503-690-2942
Toll-Free: 1-800-208-5037


Riverside Homes, a Portland area home builder, understands how important it is to have a home that matches your lifestyle, meets your needs and fulfills your dreams. We've added special features to each home to make them one of the best values in the area. And to top it off, we'll work with you to personalize your Riverside Home and make it uniquely yours.
Spacious cathedral ceilings and stylish archways
Energy-efficient forced air gas central heating & gas water heater
"Cost-Fighter" insulation package
Gas fireplace with decorative tile hearth
Custom cabinets with beautiful crown molding
... Lots more!