Colorado Home Builders
Arch Form, LTD
28660 Douglas Park Rd, Evergreen
Colorado, 65535
Phone: 866-674-5951
Fax: 303-670-0446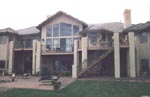 Arch Form is a design/build firm located in Evergreen, Colorado. Managed and directed by Farley Lozowick, a licensed architect and general contractor. Farley has designed over 2.5 million square feet, including dozens of custom homes in the Greater Denver area. Using the design/build approach to residential construction saves time, money and avoids the problems often encountered when building a home using a separate contractor, architect and interior designer. The design/build approach provides a single source of responsibility & accountability and a direct line of communication. It allows for coordinating your budget with the materials and specifications so there are no unwelcome and expensive surprises to lessen the joy of watching your dream unfold. With our extensive knowledge of construction, and on-site experience, we are able to design a home that is not only assured to come within budget, but also to harmonize with the surrounding landscape and the desires of you, the homeowner. Throughout the entire construction phase, the project is overseen by your on-site architect and project manager, which gives the added assurance that the project is being constructed as the design intended. There are several ways in which we like to cater to our clients' desires. One example of this is how we can contract with the homeowner. We can work either in a lump sum manner (the security of having a maximum price), or on a cost plus basis. A cost plus scenario is for those who are very serious about obtaining the absolute best possible price by securing up to three bids per trade, then making a joint decision on each subcontractor based on their references, qualifications, insurance and performance. This enables the homeowner to get the most for their dollar.
Bassett Construction
P.O. Box 842, Pine
Colorado, 65535
Phone: 303-816-.9629
Fax: 303-816-9251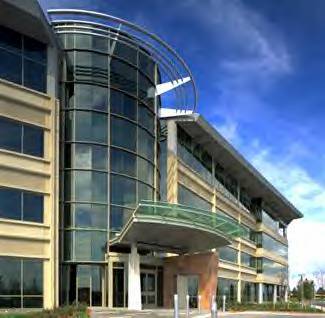 Bassett Construction Services' clients benefit from over 30 years of highly successful construction experience. From initial concept through design to project completion, and even owner move-in, Bassett focuses on adding value and making real contributions to insure a project's total success.
Bassett's foundation is based on honesty and is led with integrity.
Ingenuity, flexibility, and creativity are the trademarks of Bassett Construction Services.
Bassett's mindset is committed to a superior focus on serving the client- which means your goals are our goals.
Blue Ox Logcrafters
PO Box 644, Carbondale
Colorado, 65535
Phone: 970-963-3689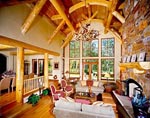 Blue Ox Logcrafters is a handcrafted log home company specializing in high-end custom handcrafted log homes, log and timber accents, timberframing, and log and timber furniture. Blue Ox Logcrafters offers several styles of log homes; these include full-scribe (Swedish-cope), dovetail, round-notch chink-style, and piece-en-piece. Not limited to log homes we also pre-build and install custom handcrafted log and timber accents such as post-and-beam homes, roof systems, stairs, railings, bridges, gazebos and picnic shelters. For those who want to add character to their home we build custom handcrafted log and timber furniture. The beauty of wood never ends.
Classic Homes
6385 Corporate Drive, Colorado Springs
Colorado, 65535
Phone: 719-592-9333


Classic Homes has been a leading local builder in the Pikes Peak region since 1989. We have built our reputation based on a sincere and unwavering belief that quality, value and customer satisfaction must never be compromised in the process of delivering a home to our buyers. Our selection of building materials, trade contractor partners, and the dedication of our employees is driven by Classic's mission and value statements and a knowledge that we are not merely building homes but that we are also building communities and creating new friends and neighbors in the process. Founded as a local Colorado Springs company, we take very seriously our responsibility of contributing to our community and we realize that the homes and neighborhoods we create today will be a lasting legacy for our community in the future. OUR MISSION IS ACCOMPLISHED BY Using the best available resources and blending time-tested construction procedures with state-of-the-art technology and design. Creating a positive working environment based on honest and ethical business practices, mutual trust and respect. Working as a team, with each other and with our customers, while providing opportunities for both personal and professional growth. Being a responsible member of our community and investing in its future by actively supporting community, social and educational programs.
Colorado Home Builders
P.O. Box 50132, Colorado Springs
Colorado, 65535
Phone: 719-548-1139
Fax: 719-548-1633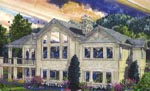 At Colorado Home Builders we believe in building trust through relationships with our customers. You can depend on us to listen, collaborate, follow through and work with you from start to finish. We spend as much time with someone building a 2,000 square-foot- house as with someone who is building an 10,000 square foot house because the commitment to doing it right is exactly the same for everyone. We strongly believe in up-front planning with our customers and building partners and take pride in delivering our homes on time and within budget. We don't like surprises, and don't think our customers do either - so we make sure you will know what you are getting and what's happening along the way. We develop long-term relationships with our vendors and sub-contractors, and strive to build teamwork through trust and communications. We look to them for best-of-breed ideas and technologies that will contribute to the quality, durability, efficiency, value and style of the home. We only build a few houses at a time, so we can build them as if they were our own. We pay attention to details, because we care about details. Even our most discriminating customers depend on us to take care of the smallest things and know that we will follow- through on our promises.
J. Tillman & Associates
34736 Circle Drive, Pine
Colorado, 65535
Phone: 303-816-1805
Fax: 303-816-2118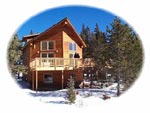 The J. Tillman Group has been building fine quality homes in the Evergreen, Golden and Pine areas in Colorado since 1987. We build with quality and client satisfaction as our top priority. Our goal is a satisfied homeowner in the custom home of their dreams. The J. Tillman Group is known for attending to the smallest of details and exceeding the client's expectations. We offer a variety of services and can assist you in realizing your dream of a custom home perfectly suited to your lifestyle. The J.Tillman Group can assist in everything from site choice to blueprint and Computer Aided Design Services. If you already have a plan you want to build, in most cases, we are able to add the custom options you desire. By choosing a J. Tillman Group custom home, you are choosing a builder that will LISTEN - a builder that will work with you each step of the way to produce the custom home that YOU envision.
NorthStar Homes
3814 South County Road 5, Loveland
Colorado, 65535
Phone: 970-667-8830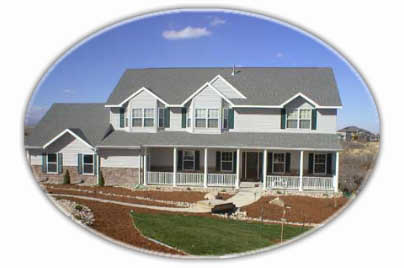 Northstar Homes Inc., the company which has revolutionized and redefined what it means to be a custom builder. We are your #1 choice to build the home of your dreams. From concept to completion we will custom build your 600 square foot cabin to your 10,000 square foot dream home - the possibilities are endless; and 100% custom tailored to your wants and needs.
Northstar Homes is an industry leader in the Multi-Family and commercial market as well, we have completed projects ranging from Quick stops to McDonalds to Motels and Hotels; from duplexes to condominiums to Apartment complexes there is no project to big or to small.
Remington Homes
Phone: 303-936-1559
Fax: 303-948-4433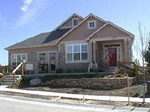 As 4th generation Colorado builders, Remington knows that the Rocky Mountain state is different. Every home is specifically designed for Colorado living. Teamwork and flexibility on the part of the builder results in a vastly better home. We invite you to visit us here at Remington Homes to discover how we can help you customize your dream.
Sheffield Homes
6777 Wadsworth Ave., Arvada
Colorado, 65535
Phone: 303-420-0056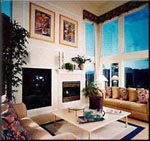 If you expect quality, value, impressive floorplans, distinctive architecture, and exceptional customer service, Sheffield Homes is the only choice. Founded by homebuilder Jim Sheffield in 1978, award-winning Sheffield Homes has an established reputation for uncompromised quality, value, and customer service. Since building its first home over 21 years ago, Sheffield has been loyal to its Colorado roots and continues to build exclusively in the metro Denver area.
Taos Custom Homes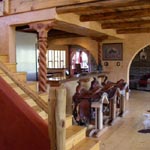 About Jon E. Fisher "Jon E Fisher IS Taos's innovative custom home builder! He is solely focused on making your dream house a reality in one of the most gorgeous of settings in Northern New Mexico. Jon will be your creative partner; listening and offering insights and artistic inspiration, bringing honesty, reliability and schedule integrity to your construction project." (Mort Augenstein Client 2001)
Experience: 20 years of building exclusive homes in Aspen, Colorado and the San Francisco Bay Area. "As a builder and craftsmen in Aspen I worked on many different types of homes from renovating Victorians in the historic West End, to ground up construction of multi-million dollar custom houses on Red Mountain, and Starwood. Upon the requests and recommendations of my Aspen clients, additional projects have taken me to San Francisco renovating beautiful classics in Pacific Heights and Sausalito. Throughout my career I partnered, planned, and detailed projects with some of the most talented architects and design consultants in the country, I developed strong relationships based on respect and admiration for this trade - learning their style and craft so that I can enhance my own skills as a contractor and designer. The past six years I have been building Custom Homes in Taos County, bringing my unique qualifications and builder expertise to this high desert paradise".
Wodehouse Builders, Inc.
Aspen
Colorado, 65535
Phone: 888-920-0039
Fax: 970-920-9779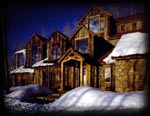 We offer our clients a number of systems that we have developed through our many years in the contracting business. We believe a strong office support staff is important to free up our Job Superintendent's time for overseeing projects in the field. In addition, we have full-time Project Managers whose duties include job estimating, scheduling, subcontractor selection, and communications with architects, owners, and designers. We understand that the involvement of our clients and their designers is essential to the success of our projects. We prepare weekly updates to keep everyone informed on the projects' status. In addition, we compile a detailed calendar of work stages so out-of-town clients can adequately plan visits to the job site at key decision-making times.
Woodcrest Homes
600 Grant Street, Suite 203, Denver
Colorado, 65535
Phone: 877-832-3230
Fax: 303-832-3095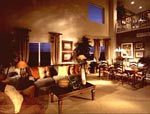 To ensure your peace of mind and as our assurance to you that your home has been built to high standards and will provide you with many years of pleasure, every home we build features a 10-year new home warranty. Woodcrest Homes neighborhoods can be found throughout the Denver metro area. Click on the area map or pick a neighborhood from the menu above. Woodcrest Homes understands how important it is to have a home that matches your lifestyle, meets your needs and fulfills your dreams. We've added special features to each home to make them one of the best values in the area. Visit a Woodcrest Homes neighborhood today!