Nevada Home Builders
Bomel Construction Company
3911 West Quail Avenue, Las Vegas
Nevada, 65535
Phone: 702-798-1660
Fax: 702-798-1665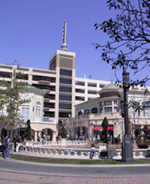 In today's building industry, you need a contracting partner with experience, integrity, high quality standards, and most importantly, cost consciousness. In fact, your construction project depends on it. That's why the services Bomel provides go far beyond the structure itself into design/build capabilities that provide our clients with cost sensitive budgeting, scheduling, design strategies and creative, aesthetic solutions for their building objectives. Our professional staff works directly for owners and contractors in both the public and private sector.
Crosswhite Construction
3838 Raymert Drive, Suite 210, Las Vegas
Nevada, 65535
Phone: 702-435-5808
Fax: 702-435-5126
Toll-Free: 1-888-435-6644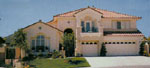 To some, custom builder of fine homes means expensive homes - out of reach for most of us. At Crosswhite Homes, it means every home we build is designed to meet the individual customer's needs. And it means putting our best into every home we build!
While other builders delegate much of the job of overseeing the construction of their homes, Bob Thomas and John Crosswhite are working the jobsite, ensuring that you will be happy with your results! Over 50 years of experience between the two men is your assurance of a new home built with old-fashioned quality.
Our designer has created over 100 new home designs for your perusal. Pick and choose features from one design and another. Then, let's talk about bringing together all those features into one beautiful home that you'll be happy living in and proud of for many years to come.
Korte Company
9911 Covington Cross Drive, Suite 104, Las Vegas
Nevada, 65535
Phone: 702-228-9551
Fax: 702-228-5852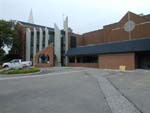 The Korte Company's approach to building is clear and simple: We design and build projects faster, smarter and better than our competition. We bring a proactive and progressive approach to each and every project, whether it is a multi-million dollar distribution center or a remodel of a single office. This has made Korte the first choice of clients.
Our complete focus on our customers has earned us one of the highest customer loyalty ratios in the industry. In fact, more than 80 percent of new projects come from previous Korte customers - additional proof that we are the first choice of clients.
Meritage Homes
5555 W. Badura Ave, Suite 120, Las Vegas
Nevada, 65535
Phone: 702-896-9100
Fax: 702-896-9191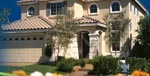 Meritage Homes, a long-respected Las Vegas builder, is part of Meritage Corporation. (Listed on the NYSE, symbol: MTH.) In less than two decades, Meritage Corporation has emerged as one of the nation's leading designers and builders of single-family homes. Meritage is a coined term from merit and heritage, and is synonymous with the blending of fine ingredients to produce a superior result. Meritage is one of the Top 15 builders in America, and its wealth of experience and financial strength provide a solid foundation for the future growth of Meritage Homes.
Meritage has appeared three times on the Fortune magazine list of the Fastest Growing Companies in America, has been ranked by Forbes as #4 of the 200 Best Small Companies in America, and included on the Bloomberg Personal Finance magazine list of 100 Hot Stocks. In January, 2004, the Company was added to the Standard & Poors SmallCap 600 Index.
PEARCE CONSTRUCTION
10415 Double R Blvd., Reno
Nevada, 65535
Phone: 775-853-9600
Fax: 775-853-9601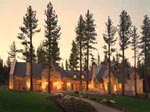 They were doing more than building homes. They also built a construction team known for:
Personal attention to clients
Excellence in home construction.
While they are the nucleus, Pearce Construction is a family of professionals with outstanding skills in every area of home construction.
In 20 years as a custom home builder, Pearce Construction has earned a reputation for integrity, fair pricing, and a dedication to excellence. We are committed to building quality custom homes, while keeping within budget goals.
If you are planning to build a home, we would appreciate the opportunity to meet with you. We will show you the quality and workmanship you can expect from a premium builder. During your visit we will give you the information you need to begin the process of building your "dream home."
Signature Custom Homes
801 S. Rancho Dr.Suite E4, Las Vegas
Nevada, 65535
Phone: 702-671-6043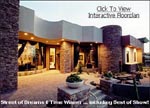 The design/build concept truly represents what Signature Custom Homes can do for you. Our team will design a stunning one-of-a-kind home for you and build it with the highest standards of quality and craftsmanship.
With design/build, you will experience the convenience and consistency of working with one company from start to finish and you will be guided through the process every step of the way.
Our design team is highly talented in a wide variety of architectural styles and will create an exceptional one-of-a-kind home with your budget in mind. We will maximize the views of your lot and design a custom home for you that will enhance your distinctive lifestyle.
Our dedicated construction team will take personal pride in supervising the construction of your custom home and is committed to its timely completion.
We will assist you in selecting finishes for your home that are within the parameters of your budget and accentuate the architectural style of your home.
At Signature Custom Homes, we strive to make the custom home building experience a rewarding and enjoyable one through our simplified design/build process.
Westpoint Development Group
6350 W. Cheyenne Ave., Las Vegas
Nevada, 65535
Phone: 702-739-9033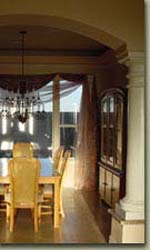 We have been building fine quality custom homes ranging from 2,000 to 11,000 square feet since 1988. We pride ourselves on every home and build it as if it were our own. With our attention to detail and customer needs, we surpass other builders in customer satisfaction. We have built our business on honesty, integrity, pride and performance. We look forward to working for you.
We have a unique system that allows for you to be involved at any level and at any stage of the process that you want to. When you build with us, we become partners in your dream. Most of the work is completed in-house, which translates into increased savings. Add that to our experience and knowledge in getting the best materials and craftsmen and the result is the best quality house at the lowest possible cost.
Westpoint Development Group, Inc.
3930 W. Ali Baba Lane, Las Vegas
Nevada, 65535
Phone: 702-739-9033
Fax: 702-262-5599

Reputation remains untarnished. Hands-on Construction In-House design team Total "Turn-Key" Builder Lot purchase and finance assist programs Owner/Builder assist programs Residential or Commercial Many fine homes available for viewing. (prior customers) Lowest possible pricing guaranteed.