Oklahoma Home Builders
1st Oklahoma Construction Inc.
P.O.BOX 722423, NORMAN
Oklahoma, 65535
Phone: 405-412-4587
Fax: 405-703-1748

The builders of First Oklahoma Construction come from a family of builders that have over a century of accumulative professional experience in home building.

The philosophy of First Oklahoma construction is building new homes for future satisfied home buyers.

Comfort, value, variety of plans, variety of color selections, better quality, higher standard amenities craftsmanship , and good customer service makes us different. Our strategy is to keep our customers satisfied , which is the most valuable asset for us.
Benham Company
9400 N. Broadway, Oklahoma City
Oklahoma, 65535
Phone: 405-478-5353
Fax: 405-478-5660

Benham Company
The Benham Companies is a solutions-based firm that provides a full range of services, either collectively or individually, to its clients. The company's diverse service offerings include Architecture and Engineering Design, Infrastructure, Environmental, Systems Engineering and Integration, Advanced Communication Systems, Performance Contracting, Project Consulting and Development, Design Build Project Delivery, and a variety of specialized consulting services.
Boos Builders Inc.
8141 E. 74th Pl S., Tulsa
Oklahoma, 65535
Phone: 918 461-8083
Fax: 918 461-8513

Customer satisfaction is the number one objective of everyone at Boos Builders. From plan conception to loan closing, Boos Builders prides itself in staying focused on the goal of having a completely satisfied family living in a creation achieved by builder and buyer working together to make a dream come true.
Craig Boos is one of the first residential homebuilders from Oklahoma to initiate building in the distinguished sub divisions of Bentonville, Arkansas. Expanding into NW Arkansas is fast earning Boos Builders the same reputation enjoyed in Oklahoma for two decades.
From beautiful open floor plans to fit the most selective homebuyer to custom designs from your imagination, let Boos Builders build your dream with exceptional customer service and unsurpassed quality.
Bryan Adamson Const
110 Monroe NE, P.O. Box 461,, Piedmont
Oklahoma, 65535
Phone: 405-373-1640
Fax: 405-373-1641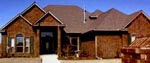 Bryan Adamson Construction, Inc., is a value builder in the Piedmont area achieving this status by listening to and answering the market's needs. Bryan, a "hands-on" builder, personally works at each job-site, counseling with sub-contractors, reviewing job progress and details. Bryan & Meleata, a husband and wife building team for over 20 years, now joined by their daughter, Ashley, are dedicated to The Lord, each other, and a commitment to "Build Only The Best".
Home Creations
2252 North Broadway, Moore
Oklahoma, 65535
Phone: 405-364-9999
Toll-Free: 1-877-277-7121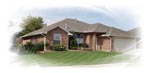 Brothers Mohammad and Jalal Farzaneh migrated to Oklahoma in 1978 to attend the University of Oklahoma in Norman. After receiving their bachelors' degrees in 1981 from OU's School of Architecture, Mohammad and Jalal, in pursuing their father's trade as master builder, started their careers as Norman home builders.
While building homes, Mohammad and Jalal received their masters' degrees in architecture from OU in 1984. In the decade since they started, Mohammad and Jalal have helped several hundred home owners experience the art of easy-living design and top-notch service.
The Farzaneh's established Home Creations to expand their services as a leader in Oklahoma's home-building industry. Home Creations' goal is to provide home owners more locations, more quality, more flexibility, more features and ultimately more value while having fun in creating their dream home.
KEY Construction Inc.
5415 S. 125th. E. Ave, Ste 201, Tulsa
Oklahoma, 65535
Phone: 918-362-3201
Fax: 918-362-3206

Many general contractors gauge success in the number of projects completed. Many look at the value of total projects sold. Some think success is evident in the number of employees they have or the amount of equipment they have in inventory. At Key Construction, Inc. there is one variable by which we measure our success a truly satisfied customer.
Our experience, flexibility, and fast-track building practices contribute to this success. But it's our no-excuses guarantee of customer satisfaction that drives our continued prosperity.
Manhattan
2601 N.W. Expressway, Suite 300W, Oklahoma City
Oklahoma, 65535
Phone: 405-254-1050
Fax: 405-254-1055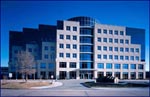 Manhattan offers professional construction services through a variety of contracting methods. We provide general contracting services through the more traditional Design-Bid-Build or Negotiated Select Team approach. We also offer alternative project delivery through methods such as Construction Manager-as-Advisor, Construction Manager-as-Agent, or Construction Manager-as-Constructor. Other contracting methods offered by Manhattan include Design-Build and Bridging. All of the various project delivery methods include our Design-Assist services. Throughout our long history, our most successful projects were those in which we provided Design-Assist services during the early stages of programming, schematic, and design development. Design-Assist means exactly what it says... we assist the design team in early phases of design progression, or preconstruction phase, to offer information relative to cost, schedule, quality, and the project's constructability. All of these various delivery methods are designed to provide the Owner with maximum value in facilities construction, operation, and maintenance while ensuring that the project is completed in the shortest possible time and the least amount of cost for a given scope.
McCaleb Homes
2825 Harness Creek Court, Edmond
Oklahoma, 65535
Phone: 405-341-5225
Fax: 405-340-5158

We started this company over three decades ago because we saw a need in the home building industry for more innovative design, better quality and higher customer satisfaction.
The entire team at McCaleb Homes has remained steadfastly committed to these goals and our hard work is paying off. Today we are one of the largest, most financially stable and highly respected builders in Oklahoma.
After visiting this site, we hope you can see the value we build into every McCaleb home - from our quality control measures to our personal builders to our flexible custom choices program. It's the kind of value you'll only get from a builder with our experience and commitment.
Buy a McCaleb Home and you have our word that we will do our best to make it one of the most enjoyable experiences of your life.
North Star Homes
Phone: 405-677-4300
Toll-Free: 1-800.211.1512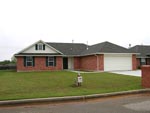 Custom Homes & Communities.
Pinnacle Fine Homes
15809 Stepping Stone Lane, Oklahoma City
Oklahoma, 65535
Phone: 405-329-0000
Fax: 405-912-1085
Toll-Free: 1-866-846-2963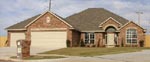 We are delighted to have you visit us and preview our homes and company. Pinnacle Fine Homes was founded on strong core values and the discipline to provide the best possible home building experience to our homeowners.
Our goal is to make your building experience as easy as possible, from the minute you walk in our model home, to gathering your loan documents, to well after you have moved into your new home. Please tour our website to learn more about building your next home with us!
Smith & Pickel Commercial General Contractors
P.O. Box 21447, Oklahoma City
Oklahoma, 65535
Phone: 405-755-7624
Fax: 405-755-6550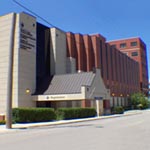 We have ten fully trained and experienced field superintendents and four superintendents undergoing an informal training period. We are fully computerized using Timberline Software for both our Estimating and Accounting systems. We attempt to work only in the Oklahoma City and surrounding areas but are always open to traveling should the right opportunity present itself.
Our field people are hired through the Carpenter's, Laborer's and Operator's Unions. We utilize their skills to perform almost all concrete, carpentry and miscellaneous labor with our own forces. Superintendents and our other permanent field personnel are hired and trained from these same trades groups.