Georgia Home Builders
Allsbrook Construction
2324 S. Patterson St., Valdosta
Georgia, 31601
Phone: 229-671-1904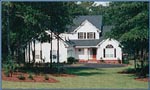 The time has come and you're ready to make your custom home dreams become reality for you and your family! A place of simple elegance, a home for a growing family, a comfortable home for the senior family, a retreat from the world, or the showplace of your dreams -- your new custom home can be whatever you wish it to be. Keith Allsbrook is the professional dedicated to making the home building process a pleasurable experience you will remember happily and tell your friends about. Your home will be carefully planned, well designed and solidly built. We can help you design your home or will gladly work with you and your architect. If you have drawn up a rough plan, they can be adapted to your specifications and turned into a working plan. Once the final plans have been drawn, the professionals at Allsbrook Construction will ensure the style, floor plan, interior selections and landscaping will blend to create a home you will be proud to own. We will help with the selection of materials, trim, appliances, floor coverings, and the other exciting choices to be made. Building your own home is one of life's most rewarding accomplishments. Allsbrook Construction is dedicated to your satisfaction and to making this a happy occasion.
Choice Homes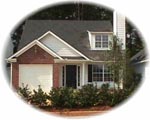 Established in 1987, Choice Homes is a privately held Texas corporation that specializes in building quality, affordable homes. One of the largest homebuilders in the nation and among the largest in North Texas, Choice Homes currently maintains over 140 communities in and around Dallas/Fort Worth, Houston, Austin, San Antonio, Amarillo, and Galveston, Texas, and in Atlanta and Macon, Georgia. Choice currently has over 380 team members and its headquarters is in Arlington, Texas. Choice Homes has been ranked as one of the top 25 builders in the United States by Builder Magazine for five consecutive years, and as one of the largest homebuilders in Dallas/Fort Worth for the last six years by the Dallas Morning News. In 2003, the company had revenues in excess of $540 million, a growth of fifteen percent over 2002 figures. Home closings reached an all-time high of 4,394, up thirteen percent from the prior year. Choice specializes in providing the best value to first time homebuyers and first time move up customers. Homebuyers choose from spacious and sensible floor plans, with a broad variety of options. Through its efforts, Choice has been named the "Best in American Living Design" by Better Homes and Gardens Magazine. In 2000, the company decided to meet a growing market need for low maintenance, entry level housing and maintained the focus on quality, design, and workmanship. Choice began building attached, single-family townhomes in its Atlanta, Georgia, developments. The products featured maintenance free, landscaped yards and an award-winning architectural concept. Its success is directing expansion of this product format into a number of future efforts throughout Choice's geographical areas.
Georgia View Home Builders Ltd.
2865 Shady Mile Way, Nanaimo
Georgia,
Phone: 250-758-5216
Fax: 250-758-5346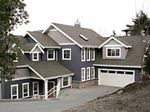 Ed and Darlene Liepins, Co-founders and owners of Georgia View Home Builders Ltd., a company dedicated to excellence with a team you can Trust. After 30 years in the industry we are able to bring our clients a great deal of knowledge and the latest in Retirement Homes, Residential and Commercial Design. We continually upgrade our services through workshops, publications, trade shows and seminars bringing you trends in home design that are carefully studied to keep all projects updated and unique. We have created a niche in the market by offering only the very best in total customer satisfaction from consultation to building your dream home to a home warranty and guarantee that will be with you long after your home is completed. Recent changes in our industry have required all builders to become licensed under the Homeowner Protection Office of British Columbia. As professionals we welcome these new changes. When purchasing or building a new home, choosing a licensed builder with a home warranty is a very important aspect to consider.
Home Time, Inc.
121 Pond Drive, Stockbridge
Georgia, 30281
Phone: 770-957-7689
Fax: 770-957-7689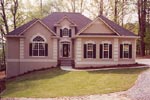 You have property in the region south of Metro Atlanta and you have an idea of the home you want to live in. Your next step is to find a custom builder dedicated to your vision and to the quality construction of your new home. It's Home Time and it's time you met Terry Peugh! The mark of a professional home builder is his willingness to listen to and see the vision of your new home and his ability to then translate your dream into bricks, mortar, brass and glass. If you've been clipping pictures of "Must Have" features and doodling nifty ideas on pieces of scrap paper, gather your dreams and plans and bring them to Terry Peugh at Home Time Inc. Home Time, Inc. began as a small business in January, 1979. Since that time they have continuously expanded their range of services in the new home market. Today, their services range from turnkey residential projects to restoration and light commercial work.
Custom Home Building We are a full service, family-owned company that does not build fast tract homes. Neither do we build the same floor plan over and over. Detail is important in the largest investment most people will make. High priority is applied to craftsmanship, flexibility with the client's needs and pride in a finished job.
Leslie Homes
Phone: 478-405-2311
Fax: 678-432-9922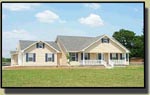 Building a new home is one of life's great experiences. You give yourself the opportunity to define how the center of your world -- your home -- will look and feel. You decide and define how you're going to live! And, done well, you enhance not only the quality of your life, but also the value of your estate. Leslie Homes is dedicated to helping you maximize your home building experience. We're able to help you find a suitable piece of property, tie down good financing and then build a home you'll be happy with for years to come! One thing you can be sure of is that any new home built by Leslie Homes is going to be built to unusually high standards. Leslie Homes was founded almost 30 years ago by a 3rd generation builder who grew up in Central Georgia. We have a reputation to live up to and we're happy to do that. As important to you as getting the most value for your home investment is getting just what you want for your life! We have dozens of home designs you can select from, or we can build the home you've designed for yourself. We invite the challenge of building from your dreams. You won't find another company more dedicated to making your home building experience an enjoyable, satisfying one.
Mountain View Home Builders
P.O. Box 908022, Gainesville
Georgia, 30501
Phone: 770-654-3435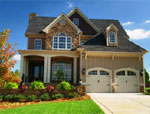 Custom Home Builder Northeast Georgia, Hall, White, Habersham Banks counties. We have been building quality, custom homes in Northeast Georgia for over 20 years. We offer free cost estimates as well as free evaluation of your building site.
Peachtree Residences
7380 McGinnis Ferry Road, Suwanee
Georgia, 30024
Phone: 770-622-2522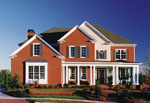 Innovative designs, quality craftsmanship, and superior service have resulted in thousands of satisfied homeowners, making Peachtree one of the most successful home builders. Our years of experience have brought us financial strength. Customers rest easy in knowing Peachtree will be around for many more years to come.
We listen to our customers. We continue to respond to the market, building in the most premier locations, and we currently have dozens of dynamite floor plans to choose from. We spend time listening to our customers and refining each home's design before the building process begins. Peachtree's top priority is complete customer satisfaction resulting in a high quality home and buying experience.
We have always cared about the customer and their comfort throughout the building process. It shows in our courteous sales people and building staff. We aim for a policy of 100% completion and full customer satisfaction before Peachtree closes on a home. Our stellar reputation for proactive, high touch warranty work gives our customers the confidence they deserve.
PWH Home Design & Construction
679 Blackshear Rd., Thomasville
Georgia, 31792
Phone: 229-227-6191
Fax: 229-227-6191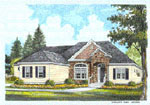 PWH Home Design & Construction has a reputation of quality built homes...Just ask any satisfied PWH homeowner. At PWH we have a plan to suit every family's needs. You can choose from over 50 of our site-built plans or customize them to meet your individual needs. Our plans offer an abundance of variety with up to 5 bedrooms and 3 1/2 baths, optional den or in-home office, bonus rooms and attached garages. You can even bring us your own custom plans and in most cases we can build your dream home. Our Standard Features, that we incorporate into our homes, show the outstanding quality and value that go into every PWH home. Ask your New Home Consultant for details on all of the energy saving features in our homes that can save you money every month. With the vast number of options that we offer, you are sure to get the home that you have always wanted. Among the other services we offer, PWH has its own in-house drafting department to make your custom changes, we offer our 100% complete and 92% complete homes. We will also assist in meeting your financing needs by finding lenders that can provide the best mortgage loan for you. At PWH Home Design & Construction our professional team of New Home Consultants is dedicated to helping you plan your new home while our experienced construction staff assures top quality and skilled workmanship go into every home we build.
Three Star Homes
1000 Telfair Street, Dublin
Georgia, 31021
Phone: 478-272-5739
Fax: 478-275-8863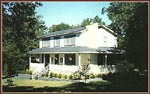 Throughout Central Georgia, the Crabb Family's Three Star Homes is well known for building quality homes. As second generation builders, Gregory and Alan Crabb have nurtured and expanded that reputation with their excellent building skills and customer service. From their home base in Dublin, GA., Three Star Homes has grown to six regional model centers serving most of Central Georgia and the areas of South Carolina near Augusta and Savannah, GA. You'll find the qualified representatives at Three Star Homes' model centers ready, willing and able to assist you in all phases of the home building process. Whether working with your own plans or from the wide variety of designs that Three Star Homes has to offer, you'll enjoy and appreciate the care and attention your Three Star Homes Representative will give you to make a perfect home for your family.
Traton Homes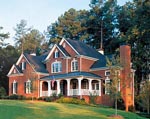 When it comes to choosing your new home, Traton Homes understands there is only one thing everyone wants. MORE. That's why we're dedicated to giving you Altogether More than you ever expected. Now, isn't that a refreshing idea? Bill and Milburn Poston have made Traton Homes one of Atlanta's leaders by their on-going commitment to building great homes and great places to live. Since 1971, Traton Homes has created many of Atlanta's most successful new communities and built thousands of new homes. That's not only more experience, it a long history of more satisfied homeowners.