Illinois Home Builders
Houshs Construction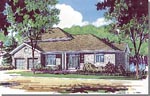 Choose from the many homes in our custom floorplan collection or let our talented architectural team help you design a home to fit your unique lifestyle. As locally-owned home builders, Housh's Construction strives every day to create home designs that families love living in and new home communities that have a positive effect on their surrounding neighborhoods in the Chicago area. You'll find Housh homes in beautiful neighborhoods throughout Chicagoland.
Kirk Homes
861 South Orchard Rd, Aurora
Illinois, 60506
Phone: 630-264-6450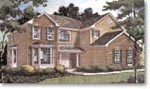 Meeting the needs of the home buyer has been at the heart of Kirk Homes' business philosophy ever since the company's founding in 1978. In fact, for almost three decades, we've built a reputation as one of the top 15 builders in the Chicagoland area. And as an ESOP employee owned company, Kirk Homes is planning for even greater growth in the new millennium.
Lichtenberger Homes
27W031 North Avenue, West Chicago
Illinois, 60185
Phone: 630-293-9660
Fax: 630-293-9683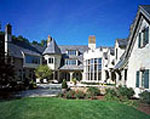 Lichtenberger Homes has been providing exceptional satisfaction and quality in the custom home industry for over 18 years. Recognizing that building a custom home or renovating an existing home is a tremendous investment of time and money, constant communication with clients is paramount. Whether your goal is to build a dream home or remodel an existing home, for unparalleled craftsmanship, distinguished living and personal service, you can rely on Lichtenberger Homes!
Macnon Builders
P.O. Box 102, Glenview
Illinois, 60025
Phone: 847-724-1510
Fax: 847-692-6878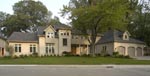 Macnon Builders has been designing and building custom homes & additions along Chicago's north shore for over fifteen years with an impeccable track record of service, dedication and craftmanship. We are not the largest design/build firm on the north shore, but that suits us just fine. We only aim to be the north shore's best design/build firm. We bring to you every amenity and service available including CAD generated 2-D and 3-D drafting & design, site planning, blueprint drawing, watercolor renderings, permit expediting, representation for zoning variances and expert management and craftmanship during construction. Most important, though, is how we offer these services in a relaxed, one-on-one, personal basis. We work with you from the very beginning as a team applying our expertise in design and construction to help you design and then build your dream home. Our highest priority through the whole process is your complete satisfaction as an invaluable customer.
Rick Hinck Builders, Inc.
607 N. Fourth Street, Chillicothe
Illinois, 61523
Phone: 309-274-3218
Fax: 309-274-4682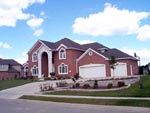 Today Rick Hinck Builders, Inc. builds approximately 15 custom homes per year in the Tri-County area. Marti received her real estate license in 1997 and is an agent for Trader's Realty while still an active partner with her husband in the housing business. Beginning in 1995 Rick and Marti has became active in residential land developments. They have recently sold out "Meadowview Estates" in East Peoria, opened phase I of "Sycamore Trail" in Chillicothe in the spring of 1999 as well as a new exclusive subdivision called "Hickory Woods" on the north side of Peoria.
William Ryan Homes
945 N. Plum Grove Rd., Suite G, Schaumburg
Illinois, 60173
Phone: 847-995-8700
Fax: 847-995-8710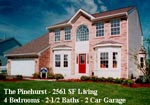 A science-based quality building system dictating that: All construction details are approved by a construction science and building materials expert All field employees get continuous education on construction quality procedures & techniques All homes are field tested by third party inspectors for energy performance prior to closing
A full offering of extremely flexible and timeless home designs Every home we build focuses on architectural design, our flexible floor plans, our science-based building systems and our commitment to operational efficiencies - all allow us all allow us to deliver the visual appeal, livability, quality, and value today's homebuyers demand.
Centralized professional design centers Learn About Our
Convenient in-house mortgage affiliate Chicagoland New Home Communities
Our "Hard Hat Quality Assurance Program," consisting of:
On-site pre-construction orientation
On-site pre-drywall orientation
On-site pre-closing orientation & inspection
60-day "tune-up" inspection
11 month warranty inspection
1/2/10 year transferable home warranty.
Woodridge Homes
71 W Paddock, Crystal Lake
Illinois, 60014
Phone: 815-814-1212
Fax: 815-459-5746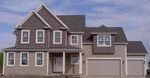 Woodridge Homes is a General Contracting Company specializing in new home construction in the McHenry County area. Our family owned and operated company has been building homes since 1997. We have an experienced staff who has worked in the Chicagoland construction market for many years. At Woodridge Homes we pride ourselves on providing quality craftsmanship at a reasonable price. Simply put, we love what we do and want to share it with you.
Wyndam Deerpoint Homes
605 Lindsay Circle, North Aurora
Illinois, 60542
Phone: 630-844-9447
Fax: 630-844-2465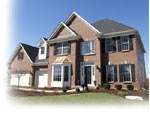 Wyndham Deerpoint Homes has a long tradition of creating communities where people can feel at home. Our houses are crafted with care, capturing the grace and integrity of the past and blending it with the details and state of the art conveniences and amenities that suit a contemporary lifestyle. But our homes do not stand alone. They are built in community settings touched by natural beauty and serenity, yet closely connected to the services that busy families need at their doorstep: transportation, recreation, shopping, and excellent schools. Our homes offer the best of all worlds. Quite simply, we design places people love to come home to. Allow us to introduce ourselves and our communities in the greater Chicagoland area, communities that connect you to the services busy families need, while letting you come home to the serenity and natural beauty of a home in the country.