Indiana Home Builders
Aspen Bay Homes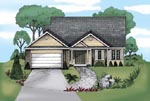 "For me there's nothing quite as satisfying as building a house. The reason is something incredible happens when it's done. You move in. You raise your children there. You entertain friends there. You celebrate holidays there. You cook, you clean, you feed the pets and somehow this house becomes a home, which for most of us is the most important place on Earth. So I feel it's a rare privilege to do what I do. And that's why we build every house as if it were for our own family. We craft floor plans that make sense for cooking, cleaning, raising, celebrating and entertaining. We use the best materials and techniques to ensure that your place is as maintenance free as possible. We build in neighborhoods that offer convenience and a sense of community. Most importantly, we do all we can to help you realize your dream of building a house that will become your home. When you're in the market to build, we'd truly appreciate the opportunity to talk with you and show you all we have to offer. Thanks for considering Aspen Bay."
Boardwalk Builders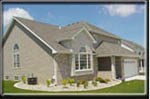 Boardwalk Builders & Developers, L.L.C. offers buyers a wide choice of floor plans and range of options, designated to attract the most discriminate buyer. Boardwalk's handpicked staff has a total of over 100 years of home building experience, providing Boardwalk's customers with a much needed comfort level throughout all aspects of the purchase. Boardwalk is currently building homes in the communities of Hobart, Winfield, and Crown Point (Lake County), and in Valparaiso and Hebron in Porter County.
Carrington Homes
8250 N. 600W, McCordsville
Indiana, 46055
Phone: 317-336-8002
Fax: 317-336-8003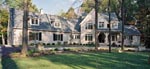 Building a custom home can mean building the satisfying lifestyle you've been waiting to savor each day. At Carrington Homes, Inc., we have the experience to build a home you'll value for many years to come. Carrington Homes, Inc. was formed in 1992 by Chuck, Sandy and Carl McIntyre. Together they have built over 140 homes in and around greater Indianapolis metro area. Our experienced builders/estimators work personally with every customer to ensure their satisfaction with the planning, construction and warranty of their new custom home. Customers are also served by Carrington's office manager, construction superintendents and service technicians. Carrington Homes also meets the requirements to be a qualified builder of EPA ENERGY STAR Homes. This Federal Government program administered through the Department of Energy recognizes home builders that meet certain criteria in home construction and allows them to display and use the EPA ENERGY STAR logo. Carrington Homes is a member of the National Association of Home Builders, the Indiana Builders Association and the Builders Association of Greater Indianapolis (BAGI).
Hansen & Horn Group
7275 N. Shadeland Ave, Indianapolis
Indiana, 46250
Phone: 317-576-5282
Toll-Free: 1-800-NEWHOUSE

Hansen & Horn is a name that has been associated with quality and innovation in residential construction throughout Indiana since 1977. Since our inception, our singular focus has been to build comfortable, affordable homes with architectural distinction. There are many builders in the market today. What makes us different? We design homes around the way people live. We listen to you, and we take into consideration your lifestyle. Through our consultative selling process, we consider your family activities, hobbies, work and entertaining styles. We offer a wide variety of designs and options to let you personalize your home. And, we've taken that even further with our proprietary DesignFlex, which lets you decide the best use of interior space. It's as close to custom as you can get without actually building a custom home.
Heartwood Homes
1132 South Rangeline Road, Carmel
Indiana, 46032
Phone: 317-816-3151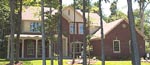 Heartwood Custom Homes is a family-owned and operated custom home building company steeped in tradition. Bob Langston, President and founder of Heartwood Custom Homes, has spent his successful 33 year career in the residential housing industry. Today, his son Jeff has become the new leader of Heartwood Custom Homes and is committed to building high quality custom homes starting at $250,000 and up to $800,000. Jeff realizes that one size does not fit all and that your home is a personal and unique reflection of your desires and lifestyles. His multi-functional team strives to understand your needs and tastes and includes you in every aspect of planning and decision making. Heartwood Custom Homes strives to become your complete builder partner from design conception to the finished building product.
Heritage Homes, Inc.
P.O. Box 453, Crown Point
Indiana, 46308
Phone: 219-226-1751
Fax: 219-226-1752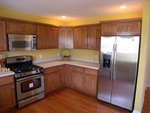 Building a successful, sustainable business is much like building a home it is only as strong as its foundation. In 1975, owner Cory Kreith, poured a foundation, based on his philosophy that the client's needs must come first, and Heritage Homes was created. That philosophy continues today as the driving force behind everything we do at Heritage Homes. During the last 30 years, Cory Kreith has been fortunate to learn the most important facets of construction from the most knowledgeable craftsman and carpentry contractors. That tradition continued in 1997 when Cory's son came to work for his dad. After completing his college degrees, Cory "LC" Kreith, joined Heritage Homes and under the wing of his father, has been continually learning the time honored tradition of quality craftsmanship and construction.
Moser Building Corp.
35 Holloway Blvd., Brownsburg
Indiana, 46112
Phone: 317-892-3493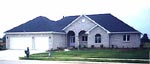 With over 25 years of experience in the construction industry and continuous education, Moser Building Corporation offers a high level of expertise. We pride ourselves in the personal attention to detail that we give to each of our homes. Our creative designs are made for you unique and flexible to meet your needs, so you feel comfortable settling into your beautiful new home and building a lifetime of memories. We use premium materials to give you the home you deserve! This provides many long-term cost effective benefits such as a reduction in utility expenses, repairs, and overall maintenance of your home. We will personally assist you in selecting each feature of your home (floor coverings, cabinets, fixtures, etc.). Our products are Five Star Energy compliant to ensure you have an efficient home. Since we build less than 10 homes per year, our focus is on your home, so we can ensure optimal quality and customer satisfaction. Compare the standard features you'll find in a Moser home to those you'll find elsewhere ... and then hurry back to Moser Building Corp., where our philosophy is DO IT RIGHT THE FIRST TIME!
North Homes, Inc.
124 South Meridian Street, Lebanon
Indiana, 46052
Phone: 765-482-2444
Fax: 765-482-2443
Toll-Free: 1-877-674-HOME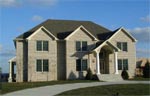 DESIGN CENTER SHOW ROOM AND INTERIOR DESIGNER ON STAFF


North Homes was established with one thing in mind, to create a residential building company with a genuine commitment to the customer. Strict attention to a client's needs, a professional, dedicated sales staff and a clear focus on quality and innovation provide customers with more quality and value per square foot - and a higher degree of customer satisfaction - than any of our competitors in the industry. Integrity, flexibility, honesty, open communication and reliability throughout every aspect of the building process - from initial contact to completion of your new home - is what you can expect from North Homes.
Osborne Design and Construction
12285 Otter Creek Lane, Columbus
Indiana, 47203
Phone: 812-579-5585

We are a DESIGN and BUILD home building company. During the past twelve years we have designed and built over 150 homes in the Columbus, Indiana area. We regard all of the homes we build as custom homes whether they are contracted by a particular customer or being built on a speculative basis since they are all custom designed We always have several homes under construction for sale in different price ranges and would be delighted to show them at any time. Call us for an appointment and we will show you what we have available at the present time.
Synergy Homes Northwest Indiana
P.O. Box 225, Valparaiso
Indiana, 46384
Phone: 219-464-8888
Fax: 219-476-1783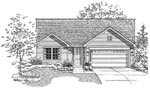 Modern floor plans and innovative design features, such as soaring ceilings, dramatic entryways and clever use of windows, create a feeling of spaciousness even in smaller homes. And the new decor can save you thousands in remodeling costs and hassles. Energy-efficient. Today's heating and cooling systems are nearly twice as efficient as those made before 1980, keeping your home comfortable and draft-free while saving you hundreds of dollars a year in energy costs, all while doing your part to sustain the environment.
The Estridge Companies
Phone: 317-566-8804
Fax: 317-566-8864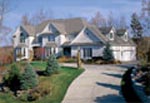 For more than thirty years we've been building homes to be a respite from the pressures of everyday life. Outside you'll find distinctive charm and artistic presence. Inside you'll find a soothing blend of flow, purpose and aesthetics. Sunbeams that fall in just the right place. Architecture that evokes emotion. An ownership experience that's second to none. The design and custom features of your home are your choice. Building them just so is ours. What would it mean to come home to an exquisite sanctuary? A place that's been crafted with your every want, your every need in mind? To a visionary like yourself, it means nothing less than owning a custom home by Estridge. Bringing ideas from your mind's eye into stunning reality is the pride of Estridge. You see, our depth allows us to give you the attention of a small builder and the collective resources of a large one. You're never a file to us. You're an individual who appreciates the value of artful living. Our resources allow us to put you in charge, to fashion your imagination on paper and then into wood and brick and stone... into a vision that stirs the soul. It's not always an easy task, putting into words the feeling you want in your home. But with your guidance, the professionals at Estridge will bring you that feeling the first time and every time you come home.
Update services
216S. East St., Sandborn
Indiana, 47578
Phone: 812-694-8989

Remolding
Windows
Kitchens
Decks
Patios
Any job, large or small.

Also mobile home repairs