Rhode Island Home Builders
AMERICAN DREAM POST & BEAM CO.
120 Hope Road, Cranston
Rhode Island, 2921
Phone: 401-822-3122
Fax: 401-822-4554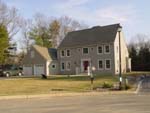 We specialize in building custom timberframe structures (homes, barns, covered bridges, water wheels). Restoration of homes, barns and mills. Frame evaluations/inspections, and consulting services available. Please visit our website for more information!
Baud Builders, Inc.
P.O. Box 5708, Wakefield
Rhode Island, 2880
Phone: 401-789-1176
Fax: 401-789-2258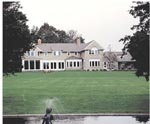 We are a third-generation, family-owned construction company who provides distinctive custom home building and renovation services to residential clientele throughout southern Rhode Island. Discerning commercial customers utilize our services when craftsmanship and personal attention are desired.
Our elite team of design and engineering professionals, employees, trade contractors and craftsmen work together to make your ideas and dreams a reality.
We are dedicated to providing you with the service, business judgment, craftsmanship, and financial management necessary to complete your project.
Custom Builders
293 Cowesett Avenue, Unit #9, W. Warwick
Rhode Island, 2893
Phone: 401-826-9663
Fax: 401-826-1132

We are an experienced residential and commercial contractor providing complete building services from design to completion. Specializing in custom work.
Custom Builders will construct any style home of your choice from a standard layout to large estates. We use nothing but the best materials, meeting and exceeding all building codes. Custom Builders takes great pride in all our projects to ensure that our customers are completely satisfied. As a full service homebuilder, we offer custom home expertise at increased savings to you.
Are you looking for an improvement in your current home? We provide complete remodeling services. From Architectural Woodworking to Custom Cabinetry we will make your vision a reality. Whether you want to remodel your kitchen or bathroom, or possibly redesign a fireplace or stairway our expertise will ensure ideal results. We offer all design services and project management.
David Rose General Contractor
DRGC Inc. is a design / build firm specializing in the design and construction of single family & multi family homes & home additions.
Low overhead and cost effective construction techniques enable us to design and construct a quality built and affordable home in a timely fashion.
Your dreams will come to life through our 3d CAD technology allowing you to "walk through" your design before the start of construction.
Whether you're building your first home, adding on to your existing home, scaling down or trading up, we have the Experience and the Team to turn your dreams into a reality.
Davitt Design Build
4 Frank Avenue, West Kingston
Rhode Island, 2892
Phone: 401-792-9799
Fax: 401-792-3393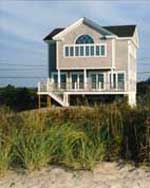 We are a registered firm specializing in the highest quality residential design and construction. Matt Davitt founded Davitt Woodworks in 1982 and later renamed the company Davitt Design Build in 1996 to reflect the addition of our architectural design capabilities. Matt recently composed the following Mission Statement to define our accomplishments and to affirm our commitment to the future:
"At Davitt Design Build, we have spent years building the extraordinary reputation by which people now know us. Through inspired designs, impeccable craftsmanship, and steadfast attention to detail and the needs of our clients, we are committed not only to maintaining that reputation, but to reaching even higher."
Grenco Inc.
35 Raymond Potter Lane, Exeter
Rhode Island, 2822
Phone: 401-295-9119
Fax: 401-295-9119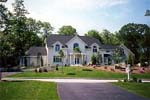 As a small company we provide our customers with the personalized service and attention to detail necessary to complete each project successfully. Our commitment to customer satisfaction is the reason why 95% of our business is referral based. As a "hands-on" builder, we employ proven building methods, modern technologies, and old-fashioned craftsmanship. Using this approach we are able to build quality homes that will bring value and comfort to all of our customers.
Kara Elizabeth Homes
P.O. Box 315, North Kingstown
Rhode Island, 2852
Fax: 401-729-1535
Toll-Free: 1-866-327-4798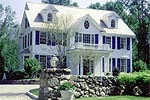 The staff of Kara Elizabeth Homes are premier Rhode Island home builders. Kara Elizabeth uses advanced technology and fabrication methods to dramatically change the design process, time-to-completion, and associated costs for building a new custom home! Our superior design, quality materials, and attention to detail are the hallmarks of a Kara Elizabeth home.
Natale Construction Corporation
4649-B Old Post Rd, Charlestown
Rhode Island, 2813
Phone: 401-364-7734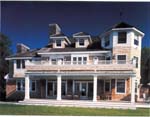 We are the elite in fine home building. Paul Natale, Owner and President of Natale Construction Corporation has been building custom homes along with major renovation projects for over 25 years in Connecticut and Rhode Island. Sixteen of those years have been specializing in coastal homes on the beautiful southern shore of Rhode Island.
We absolutely enjoy what we do and therefore, bring an incredible amount of pride and precision craftsmanship to every project. Our primary source of business comes from referrals. This makes it imperative that we keep an excellent relationship with our clients during and after each project.
Natale Construction Corporation offers more than the normal construction phase of a project. Our services range from architectural designing to securing permits at every level. Let us know how we can help you. Whether you need renovation expertise or planning a new custom home project, count on our knowledge!
Rodi Construction Services, Inc.
231 Washington Street, West Warwick
Rhode Island, 2893
Phone: 401-826-3500
Fax: 401-826-3501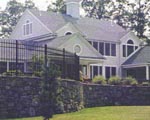 At RODI CONSTRUCTION, SERVICES, INC. we place a great emphasis on quality and service. These are the core values upon which our company's success is built. We believe that it is important to utilize the technology of today while preserving the fibers of the past. By doing so we go forward with a positive attitude and strong conviction to provide a quality product and service at a reasonable price.
Sweenor Builders, Inc.
12 High Street, Wakefield
Rhode Island, 2879
Phone: 401-789-4341
Fax: 401-782-1155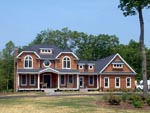 Sweenor Builders, Inc. of Wakefield, RI has been involved in the construction of new homes since 1989. We are a full service home builder with a professional staff of designers, construction management and skilled craftsmen. We have developed a team approach to all phases of the construction process. Our team is made up of designers, engineers, suppliers, subcontractors, our staff, and most importantly, our clients. We recognize the importance of this and work extremely hard to meet their needs and deliver the best investment value.
Our reputation is achieved by exceeding our customers' expectations as we all work toward a common goal. With our professional, helpful, and caring staff we approach each job with the right amount of flexibility and guidance to make sure we successfully turn your dreams into a reality.