Massachusetts Home Builders
A. J. Lane Company
1500 Worcester Road, Framingham
Massachusetts, 1702
Phone: 508-879-3600
Fax: 508-879-8049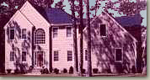 The A. J. Lane Companies, including A. J. Lane Development Corp., its principals and affiliates, have been involved in real estate development for over 40 years. A family business started by Andrew J. Lane, the companies have developed and constructed over 14,000 single family homes and condominiums in New England, and have developed, owned and managed over 2,000 multi-family apartment units and over two million square feet of commercial space. The companies have also managed condominium associations.
Over the past 10 years the Lane Companies have been an active participant in residential real estate development in the suburban Boston, central Massachusetts and Rhode Island markets, including the development of over 500 homes and condominiums during that period. The companies have also designed, permitted and sold single family projects to national home builders. Residential development has always been the primary focus of our business, and tradition, style and quality have always been hallmarks of every home and community developed by the A. J. Lane Companies.
BOWDOIN CONSTRUCTION CORP.
220-1 Reservoir Street, Needham Heights
Massachusetts, 2494
Phone: 781-444-6302
Fax: 781-444-4970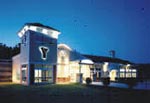 Founded in 1973, Bowdoin Construction Corp. has established itself as one of the New England region's leading full service builders. Bowdoin provides comprehensive construction management and general contracting services for commercial office/industrial properties, private institutions, hospitality/multi-unit living facilities, and retail developments.
We offer comprehensive pre-construction and construction services through our experienced staff, representing numerous disciplines including Cost Estimating, Value Engineering, Project Management, Field Supervision, Field Engineering, and Safety Programming.
Our primary project delivery systems include: Construction Management
Design-Build
General Contracting/Lump Sum Bid.
CMNE Construction, LLC
396 Ashland Street, Abington
Massachusetts, 2351
Phone: 781-857-2601
Fax: 781-857-2602

CMNE, established in 1995, is a fully licensed and registered multi-million dollar commercial and residential builder. CMNE exceeds the standards of quality with its "no cutting corners" philosophy.

We specialize in full house renovations and custom-built homes. CMNE employs only the finest in the trade and is your one-stop firm for all of your remodeling and building needs. We have access to financing, interior design and discounts on the finishing touches such as furnishings and window treatments.

Each homeowner can receive up to $3,000 in free design plans when you contract with CMNE.
Designer Built Homes
P.O. Box 751, Forestdale
Massachusetts, 2644
Phone: 508-922-4095
Fax: 508-420-7386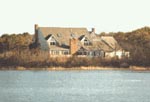 Beautiful new homes begin and end in the details. Michael Lallier has spent 30 years honing the crafts that will make your new home a showcase you'll be forever proud of!
Designer Built Homes offers:
CAD Design and Drafting Services
On-site Construction Management
Custom Finishing and Woodworking
Due to the intense level of service provided by Designer Built Homes, the company contracts to build just a few project each year throughout S. E. Massachusetts, Cape Cod & the Islands. If a custom designed home with distinctive interior craftsmanship is what your heart desires, it's time you got to know Michael Lallier!
Jan-Michaels Construction
Worcester
Massachusetts,
Phone: 508-792-9586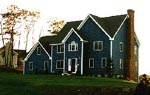 Since 1984 Michael and I have been designing and building in Worcester County, MA. We are known for our creative custom designs and superior quality.
We do not do large-scale production building since that does not allow for the type of quality we prefer. Instead we design and build a few custom homes a year. From smaller homes to large luxury homes, our clients receive the same attention to details.
Maple Hurst Builders
80 Pond Street, Boston
Massachusetts, 2130
Phone: 617-524-2511
Fax: 617-524-2593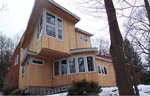 General Contracting and Construction Management of residential projects. Specializing in both renovation and new construction of period buildings.
Property Development, including site acquisition and financing, zoning analysis and permitting, site and building design. Emphasis on property redevelopment, cluster housing, resource conservation and sustainable construction.
Started in 1988 building handcrafted timber framed structures. Work now consists of the design and construction of custom homes and condominiums in Boston neighborhoods and the surrounding communities. Projects are no longer characterized by timber construction, but all work emphasizes traditional details and a commitment to quality from frame to finish. Homeowners and other developers alike enjoy a company dedicated to providing top-rate service and high building value.
Nabs Corner Associates
30 Stonewood Lane, Chilmark
Massachusetts, 2535
Phone: 508-627-0020
Fax: 508-645-2236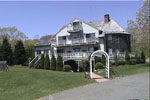 Nab's Corner Associates (NCA) is a fully licensed and insured professional building firm specializing in the design and construction of residential homes on the island of Martha's Vineyard, Massachusetts. Originally formed by Paul D. Adler, Owner, in 1972, NCA has maintained a well known and respected reputation for quality built homes, professional accounting methods, and for being consistently on-time in completing all projects.
As a further assistance to prospective clients looking for land to build on, NCA also is a fully licensed Real Estate Brokerage Firm and a member of the Martha's Vineyard LINK Real Estate Listing Association. NCA also has three properties currently "for sale" to prospective clients in the towns of Tisbury, and Chilmark.
NHB & Remodelers, Inc.
Phone: 603-644-0800
Fax: 603-644-0803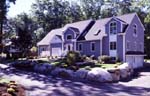 NHB & Remodelers, Inc., under the direction of owner/builder Bill Bourgeois, demonstrates a commitment to their clients that has placed them at the forefront of New England's building industry.
For over 20 years, NHB has created a legacy of honesty, integrity, and quality. Attention to detail and pride in our work are what places NHB custom home projects such as yours in a league of their own and provide satisfaction for a lifetime.
Bill personally supervises each project to provide the highest level of quality craftsmanship, communication, and service possible to each homeowner. Whether building a new one-of-a-kind custom home or remodeling an existing home to more perfectly suit the changing needs of your special family, NHB has the ability to make your dream home become a reality.
WINDSWEPT CUSTOM HOMES
PO Box 544, East Dennis
Massachusetts, 2641
Phone: 508-385-7209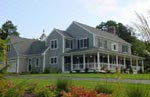 Windswept Custom Homes is committed to creating a "win / win" relationship with every custom building client. Building the highest quality home in an atmosphere of cooperation, trust, and mutual benefit is our goal.
Let your dreams become our blueprint.
Our company prides itself in the construction of premium quality homes on Cape Cod, and we work diligently to maintain our first-rate reputation. Each hand-crafted home is tailor-made for our clients, by Steve Kovach, who personally supervises and constructs each and every one of the homes we build.