Louisiana Home Builders
BEL OAKS BUILDERS, INC.
121 Seven Pines Blvd., Mandeville
Louisiana, 65535
Phone: 985-630-0669
Fax: 985-727-2462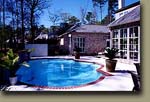 Bel Oaks Builders, Inc. is a residential contracting company specializing in custom homes, additions and renovations.
You'll find our homes in the New Orleans, Northshore, Baton Rouge and Gulf Coast areas - varying in design and styles of classic Acadian cottages, West Indies influences, and the highly popular French Country. And many of our designs are by award winning designer, Andy McDonald.
We have custom-built homes available for sale in the Covington and Mandeville area varying from 1,800 to 4,000 sq. ft. of living area. Call or email us for our current information of homes available in these fine communities.
We invite you to view our quality and price our services - you'll see why you get more value for your home at the most competitive quotes on the market today!
Brian Builders, LLC
900 Pierremont Road, Suite 121, Shreveport
Louisiana, 65535
Phone: 318-865-0777
Fax: 318-865-7040

C & G Curbing
C & G Curbing specializes in decorative concrete edging that outlasts wood, metal and plastic. Because it is concrete, it is more permanent than any other edging material. C & G Curbing serves the North Louisiana, South Arkansas , and East Texas area. Our unique process allows a continuous curb to be installed to the curves and contours of your landscape beds without the use of messy forms and without disturbing existing plants. After having the decorative landscape curbing installed, you will notice the maintenance of your landscape beds will be much easier. Mowing around the beds will be much easier and allow you to mow up to the lawn's edge. Because of the continuous curb, you will not have grass growing into your landscape beds between the cracks. There are no cracks in this unique decorative landscape curbing! This unique permanent concrete decorative landscape curbing creates a neat "eye-catching" look while adding "curb appeal" and value to your property. Decorative landscape curbing can be colored to accent brick, stucco or siding.
Charles A. Knicely Builders L.L.C.
9038 Ellerbe Road, Suite 100, Shreveport
Louisiana, 65535
Phone: 318-861-4595
Fax: 318-861-4596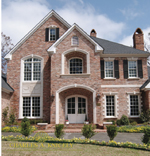 Rest assured knowing that only the finest building products go into each new Charles Knicely home.
Manufacturers such as G.E., Sub-Zero, Viking, Andersen Weather Shield and Juno Lighting have been selected for your new home for their durability and superlative quality.
Richly appointed throughout you will find timeless style and beauty in granite countertops, warmth in your highly polished marble and hardwood flooring, elegance in crown molding, the special touch of custom cabinet lighting and magnificent landscaping that appears to be straight out of a magazine.
Mark LaBorde Builders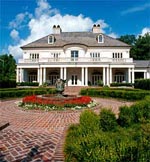 Since 1990, Mark LaBorde Builders has become the area's benchmark for fine custom homes and select commercial construction. Owner Mark LaBorde has established himself as the recognized leader in his field. Homes from Mark LaBorde Builders stand out as truly unique.
With meticulously selected materials like antique cypress, unique bricks, aged pine wood beams, gorgeous marble and fixtures, Mark LaBorde homes are as unique as our South Louisiana culture. Architects and interior designers seek out the knowledge and expertise of Mark LaBorde Builders in the search and use of these hard-to-find items.
Discriminating homeowners have even traveled overseas with affiliated architect Kevin Gossen for help in procuring authentic materials and antiques to give their homes a uniqueness that cannot be found elsewhere. Mark LaBorde Builders is obsessed with putting together all the details that make a custom home truly custom.
McGrath Construction Company
Phone: 318-746-7100
Fax: 318-742-4858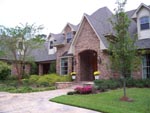 Your home is one of the deepest emotional investments you'll make in life. It signifies your place in the world. The comfort of knowing that, no matter where you go or what you endure in your daily existence, there's one place where you will always belong. Home. From the moment you first meet with us to the day you move in, we make every effort to help you design a home that will address all the things that are meaningful to your family. Our number one goal and the key to our success is: Customer satisfaction. Without that, we couldn't enjoy the reputation we have in the community.
Miles Homes, Inc.
P.O. Box 5711, Bossier City
Louisiana, 65535
Phone: 318-741-5133
Fax: 318-741-1806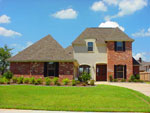 Miles Homes, Inc. is a residential contractor that prides itself on building quality in every home they construct. Established in 1993, Bill Miles makes sure that every job is handled with his personal attention. Whether it's a 1,000 sq. ft or a 7,000 sq. ft home, we take pride in making sure that every homeowner receives personal attention with the best quality materials and workmanship. There are a lot of contractors out there these days and we stress the importance of finding a contractor that is a "hands on" contractor and not one that doesn't get involved in every phase of construction. We would appreciate your business and welcome meeting you at your convenience.
Paul Hyde Homes
54 Coronado Ave., Kenner
Louisiana, 65535
Phone: 985-966-4865
Fax: 504-443-1276

At Paul Hyde Homes, you'll find we always go the extra step to help make you an informed home buyer. That way, you'll see the quality and value that's built into every one of our new homes. And you can take a look at those new homes right now. Simply click on the Our Homes button on this page to view the beautifully designed homes available in communities located throughout St. Tammany, Jefferson, St Charles, and New Orleans. We can build on your lot or ours. After viewing our homes, check out the Building section to compare the features of our homes and learn about designing and building your new home. We also invite you to visit our Features and Services area. Visit our Home Owner area once you've moved into the home of your dreams. We look forward to providing you service and information to maintain your home in top condition for many years. . As a Louisiana real estate broker and home builder, we can also assist you in the sale or purchase of your current home.
This is an exciting time for us as our family celebrates over 30 years building quality homes throughout southeast Louisiana. It's more than just a milestone for our company, it reflects years of satisfied customers and innovative home designs. In every one of the homes we've built, is a family that calls it their home. We understand the importance of a home and take our responsibility to add value and quality to each of our homes very seriously.
In each Paul Hyde home you'll find names you can trust and quality you can count on. You will find all of this at a price you can afford. We're able to leverage our home builders position to get the best possible price for everything we use to create a house. We, in turn, pass these savings on to our homebuyers allowing you to benefit.
United-Bilt Homes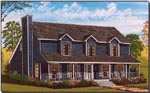 When you choose United-Bilt Homes, you are choosing a company that's so much more than a builder. At United-Bilt Homes, we offer custom home designs, quality construction, flexible financing, affordable insurance, personalized service.
Since 1958, we've helped more than 30,000 families build the home of their dreams. Multiple generations of families have chosen us to be the solution to their housing and financing needs. Their loyalty is a testament to our dedication to quality and service.
Our size gives us the opportunity to offer competitive pricing along with choices in home plans and financing options. Yet, United-Bilt Homes is still small enough to care for each homeowner individually.
Universal Construction Company LLC
18333 Oak lane ave., Baton Rouge
Louisiana, 65535
Phone: 225-806-3253

Residential and comercial builder.

Builder of fine elegant homes in the baton rouge and sorounding areas.

Licence #86177 residential.

Licence #37128 commercial.
Vermillion Homes
Post Office Box 669, Benton
Louisiana, 65535
Phone: 318-965-9848
Fax: 318-965-4302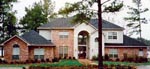 Vermillion Homes has been in business for eleven years, building and remodeling custom homes and commercial projects in Northwest Louisiana, Central Florida, Martha's Vinyard and Long Island.
Owners, Rudy and Velma Hines, have lived in the Shreveport/Bossier City area for over 30 years. Vermillion is a licensed general contractor, working with numerous businesses and homeowners in the area. "The thing we are most proud of is our reputation in this business," says Rudy Hines. "Our competent staff, consisting of a full-time building manager, office manager, design coordinator, and myself, work together to ensure customer satisfaction. We strive to make home building and buying a pleasure, not a chore."
Wade Patterson Custom Builder
P.O. Box 6325, Bossier City
Louisiana, 65535
Phone: 318-741-9600
Fax: 318-741-5680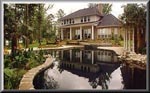 I'm a second generation craftsman and I've spent my life in the Home-building Industry. This has given me experience and knowledge unmatched by others. I continue to blend the latest in design and technology, creating a distinctive style for each of my homeowners. From building design to interior decorating, Carolyn and I will assist you every step of the way.
We are committed to building the very best custom homes, and are proud of our work here in the Shreveport / Bossier City area. Begin your enjoyable custom home owning experience, one that will give you many years of pleasure and satisfaction. Come meet us today for all your custom home building needs.