New York Home Builders
Allison Homes, Inc.
4599 Lake Road South, P.O. Box 246, Brockport
New York, 14428
Phone: 585-637-4110
Fax: 585-637-7166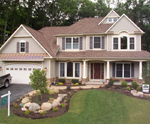 Allison Homes Mission Statement To provide our customers with exceptional service and the best possible new home values. Always keeping focused on the fact that our customers are the core of our business, who will consistently be served with friendliness, honesty and the utmost integrity and respect.
Brannon Homes
1175-B Ridge Road, Webster
New York, 14580
Phone: 585-872-9220
Fax: 585-872-2259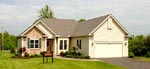 At Brannon Homes, no matter the home style, Patio Home or Estate Home, you can be assured that style and continuity of design are never compromised. Every home constructed by Brannon Homes embraces the life style of the home owner, taking the satisfaction of your desires to the highest level. Soaring ceilings, intriguing fireplaces, signature tile designs and detailed wood trim are only a few customized features in which Brannon captures your distinct style and personality.
Homeowner involvement is crucial to building a truly custom home, and Brannon Homes encourages a team approach between builder, subcontractor and homeowner. Extensive pre-construction meetings with your Brannon representative help you actualize your dreams with few problems. The people who choose Brannon for their first home or their last are pleased with the quality they receive and take comfort in knowing that Brannon Homes is a well respected builder in the communities of Webster and Penfield, New York.
Fivecat Studio
48 Wheeler Avenue, Floor 2, Pleasantville
New York, 10570
Fax: 914-747-0049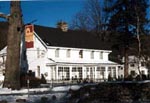 Residential & Commercial Design
Koral Brothers Inc.
54 North Main Street, Southampton
New York, 11968
Phone: 631-283-0033
Fax: 631-283-0397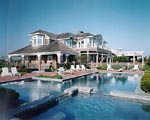 For three generations, Koral Bros. Inc. has been building the most prestigious homes on the East End of Long Island. From initial design to completion, the interests of our clients have been our most important consideration.
We are dedicated to providing homeowners and architects with the service, business judgement, craftmanship, and financial management required to successfully complete their projects. Our staff, subcontractors, and suppliers are required to perform at only the highest standards of professionalism, accuracy and timeliness.
New Energy Works Timberframers
1180 Commercial Drive, Farmington
New York, 14425
Phone: 800-486-0661
Fax: 585-924-9962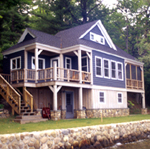 We comprise two main groups: New Energy Works Timberframers, a design build firm, and Pioneer Millworks where we re-saw and make "new" timbers and millwork from old timbers that we've salvaged from industrial buildings, mills, barns and other sources.
We work closely with each other, and even share the same 40,000 square feet of production facility. Within N.E.W. there is a design department, with registered architectural staff ready to work with you or your architect, a timber framing team that has cut and raised some wonderful homes and buildings, a construction department that will often serve as the general contractor if you need us, and a woodworking shop that will do neat things with wood and metal.
Pioneer Millworks is the group that cuts all that wood and supplies it to our other divisions or to timber framers, builders, crafts people or customers all over the world.
There's a bunch going on, and we find that this integration and flexibility is leading to a wonderfully consistent approach to design and production, while fitting our personal need to be creative, productive and environmentally sound. Good luck, and we're glad you joined us!
Suddell Builders, George H. Suddell, Architect
202-11 East Shore Road, Huntington
New York, 11743
Phone: 631-421-2595
Fax: 631-421-2528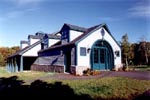 Suddell Builders is the premiere Design-Build architecture and construction firm in Huntington, Long Island, NY, USA. Suddell.com is the Internet home for Boccard Suddell Construction and George H. Suddell, Architect AIA.
We bring you the Architect, the Designer and the Builder in one seamless package. We are Architects That Build, not contractors that design.
THE BEECHWOOD ORGANIZATION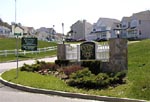 With over a thousand skilled tradesmen on the job, the company is well versed in every phase of construction, from design to delivery.
Since its inception in 1980 by founders Michael Dubb and Leslie Lerner, the company has completed 45 communities and crafted 4,000 homes throughout Long Island and New York.
Historically, all Beechwood communities are sold out before the homes are completed. In recent years, new communities are 50% to 75% sold before the models are open. A large number of the new buyers are recommended by previous buyers.
The company, over the years, has received dozens of awards for "Best Model Home", "Best New Design", and "Best Overall New Community".
The company's construction standards are among the most stringent in the industry. Beechwood employs only the best and most experienced craftsmen, and utilizes only top, name brand products.
The Micheals Group
10 Blacksmith Drive, Suite 1, Malta
New York, 12020
Phone: 518-899-6311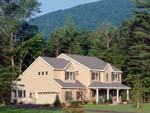 At the Michaels Group, we value our employees. We treat them with the same respect we treat our own Family. Our goal is to provide to our employee's great lifestyles in an environment that fosters enrichment, health and growth.
We encourage our employees to be healthy and energetic so we can provide the best service to our homeowners. We appreciate our homeowners and are very grateful that they have trusted us to provide them with their American Dream. We understand that this is one of the most important decisions that an individual or family makes in their lifetime.
Our facility is a bright environment with wonderful working conditions including an exercise equipment room and racquetball court to help develop a healthy team. This allows our employees to spend more time with their families and work to provide our homeowners with a great product.
Our passionate desire to be the best in our field and provide quality lifestyles to both our employees and our homeowners means that we hire the best of the best so we can continue to be the best team around.
Vermont Timber Frames
7 Pearl St., Cambridge
New York, 12816
Phone: 518-677-8860
Fax: 518-677-3626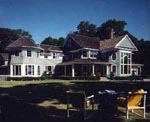 Craftsmanship has always been our forte and is the reason so many of the most discerning architects, designers, and homebuilders choose us to design, craft, and erect their timber frames.
No matter the size or scope of the project we are prepared to offer solutions that make sense aesthetically and per the budget. We do not force our clients to commit to a 'package deal'. They are allowed to pick and choose which elements of ours help achieve what they wish to accomplish.
We have assembled a talented, versatile, and experienced group of designers, project managers, and timber framers led by Paul Martin, our master timber framer.
Vermont Timber Frames has never wavered from a strict design philosophy based on the idea that 'form follows function'. Each timber in our frames is designed to perform its specific function - no more, no less. When the timber frame is designed and constructed in this manner it becomes the sound structural skeleton of the building while maintaining a balance that even the untrained eye finds pleasing. The frame is allowed to maintain its natural proportions - an issue critical to successful design. We receive countless compliments along the lines of, 'There's just something about your frames...' The 'something' lies in that natural balance.