South Dakota Home Builders
Dean Kelly Construction Inc.
Phone: 605-343-3525
Fax: 605-343-4849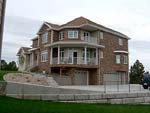 Dean Kelly Construction, Inc. is the only name you need to remember for homebuilding in Rapid City and the surrounding area. We are primarily a speculation builder who takes great pride in providing our customers with a home which is comparable in quality and features to a custom built home. We also buy raw land and develop our own neighborhoods which allows us to keep our prices reasonable. The owners are Dean Kelly and his son Ryan Kelly.
Dean Kelly has been in the building industry since 1971 and owned Dean Kelly Construction, Inc. since 1976. The company was founded in Pierre, South Dakota and was moved to Rapid City in 1991. Dean has always been a hands on general contractor and continues to be this way today. He has the ability to control schedules and to produce the highest quality product.
Frohreich Construction
1009 West 10th, Yankton
South Dakota, 57078
Phone: 605-665-2829
Fax: 605-665-2829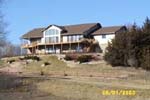 We are proud to be members of the National Association of Home Builders, South Dakota Home Builders Association, Lewis and Clark Home Builders Association, and to have served the Yankton area for over 30 years. If you are looking to build or remodel in, or around the Yankton area, just give us a call.
We can build your new custom home from your blueprints, or we have custom design services available.
If you are not sure what you really want, we can sit down with you, and help to plan your new home. The first consult is free.
If you are looking to remodel or add on to your existing home. I have assisted many homeowners with their remodeling needs. From window replacements, major home additions, kitchen and bath remodels, to total house facelifts.
We want your building or remodeling experience to be a pleasent one. Why? Because "Homebuilders Care".
GlenMar Enterprises Inc.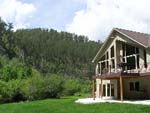 We have enjoyed being part of the Building Industry in the Black Hills for 27 years. We would be happy to use all those years of experience to help you achieve your dream of home ownership.
Whether it is your first home or your custom dream home we have the experience to make it happen.
We work with our customers from design to the last detail.
We have over 30 years experience in building homes. We Believe experience matters!
We have lived in the Black Hills for 27 years and we are staying here.
We take a active role in our community.
We will be here if you need us.
Kaski Homes Inc.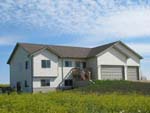 Custom built features with Kaski quality as a standard.
Long Design and Construction
14136 Hacker Loop, Rapid City
South Dakota, 57702
Phone: 605-399-9766
Fax: 605-348-2656

Long Design & Construction is a premier custom builder prepared to meet even the most challenging design applications. You simply bring us your ideas, wants and needs, and we will design and build your dream home. All designs are created in-house and can be revised along the way to capture "design gems" that may crop up during construction. We specialize in high-end residential homes and skillfully manage the project throughout the entire building phase. Quality materials, skilled tradesmen, and great designs produce a superb home and sound investment.
Mandalay Homes, LLC.
1825 Clark Street, Suite 102, Rapid City
South Dakota, 57702
Phone: 605-343-2113
Fax: 866-316-2113

Scott Mueller built over 500 homes and several master planned communities along the Front Range of Colorado. He has helped hundreds of families move into the community and home of their dreams. Previously from Colorado, Scott brings with him experience and quality construction unsurpassed in the Black Hills area.
After selling his company in 2003, Scott decided to bring his family to his roots of South Dakota. Scott grew up in the Aberdeen area and has many childhood memories of the Black Hills. His wife works by his side in the office and they share two children, ages 2 and 9.
As a member of the Black Hills Homebuilder's Association and the Rapid City Chamber of Commerce, Mandalay Homes, LLC features quality design at affordable prices. At Mandalay Homes, LLC, we believe "Your home is built for a lifetime of memories."
Meehan Construction
P.O. Box 666, Hartford
South Dakota, 57033
Phone: 605-351-1830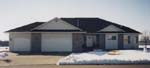 Building a home is much more than building a house. A new home is the balance of design expertise, quality craftsmanship and a creative relationship between the designer, the builder and the new homeowner. When we started Meehan Construction, we committed ourselves to achieving that balance, and it remains the cornerstone of our business today.
The main focus of Meehan Construction is on the new homeowner. We want you to participate in the construction process to see firsthand the quality materials, high standards and professional care that goes into each new home. Meehan Construction knows satisfied customers are the best possible advertising. Our customers are our stongest supporters.
Star Construction, Inc.
1080 B Kennel Dr., Rapid City
South Dakota, 57703
Phone: 605-341-6352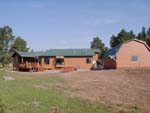 At All Star Construction, we believe the most efficient and cost-effective way to remodel or build a home is through the design/build approach where the homeowner's needs are met using a single point of contact.
We are responsible for your project from the moment you select All Star Construction as your partner.
Through the entire process: design, construction, and finish All Star Construction maintains complete responsibility for all details, schedules, subcontractors, materials, and deadlines.
All Star Construction, Inc. exclusively utilizes the My Design/Build Project web service in the Rapid City, South Dakota area to maintain 24 hour a day contact with our clients where ever they may be world wide.
TSP Two Inc.
1112 N. West Avenue, Sioux Falls
South Dakota, 57104
Phone: 605-336-1160
Fax: 605-336-7926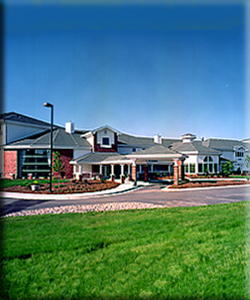 TSP Services:
Architecture Services
Interior Design
Landscape Architecture
Airport Engineering
Civil Engineering
Electrical Engineering
Mechanical Engineering
Structural Engineering
Construction Management
Design/Build.
Wolf Creek Enterprises Inc.
2736 1st Avenue, Spearfish
South Dakota, 57783
Phone: 605-642-1899
Fax: 605-642-2056
Toll-Free: 1-888-500-1899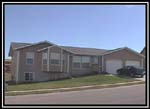 Custom Built Homes starting at $63.54 sq ft
We will design your new home to fit your needs.
One of the largest contractors in the Black Hills area for new home construction.
Family owned and operated for over 35 years
We have built hundreds of homes in that time and can provide many references. We would like to help you build the new home of your dreams. We can work with your budget and help you to design the perfect home for you.