Iowa Home Builders
Dovetail constructions
2201 E. Grantview Dr. Suite 200, Coralville
Iowa, 52241
Phone: 319-338-9282
Toll-Free: 800-640-6411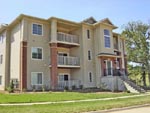 Dovetail's vision for development has proven to be unlike any other. We believe single-family and multi-family homes, as well as neighborhood and commercial areas, should co-exist in a single development area, creating an environment for it's residents that is convenient while retaining the neighborhood feel. The Dovetail founders have an extraordinary vision with creative ability and flexible diversity. This vision allows us to shift between multiple markets by working with cities and townships to best utilize our land and the demands of our public markets.
Gratias Construction Inc.
3501 Westown Parkway, West Des Moines
Iowa, 50266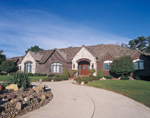 Tom Gratias is very involved in the Home Builders Association of Greater Des Moines, having served as president of the local and state chapters as well as having chaired committees for the National Association of Home Builders in addition to serving as the area vice president. The Home Builders Association has named Tom Gratias "Builder of the Year" three times, "Member of the Year" and has built the favorite home in the Home Builders Association's Home Show Expo. Gratias has also earned numerous awards for his townhomes that have been entered in the Parade of Homes. It is not suprising that he is a leader in the building industry and the Home Builders Association. So when your thinking of buying a new home, remember Tom Gratias' motto...
Horizon Development L.C.
2429 Reynolds Lane, Des Moines
Iowa, 50317
Phone: 515-261-0562
Toll-Free: 1-888-855-9642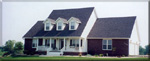 Horizon Development L.C. is based in Des Moines, IA An Iowa Corporation Family Owned and Operated Member of the National Association of Home Builders Build 8 to 12 homes a year allowing "hands on" supervision of every home Build in Des Moines and surrounding communities Certified New Home Specialist NAHB certified Design/Build company In House Custom drawing of home plans Enjoy customer involvement in the construction process We build custom homes in all sizes and price ranges. Many of our clients found they can build a custom home for about the cost of a tract home! We can custom design your new home We will build your home We offer hundreds of featured plans; all can be modified to meet your specific requirements Because we are a Design/Build company with our own engineering and drawing department, we can avoid the high cost of outside architects and engineers. This process also reduces communication problems by reducing the number of professionals the client must deal with to have a new home built. EPA energy star rating available on most homes Guaranteed Price - No surprises Shorter completion time Utilize the latest construction technology Offer name brand products Ability of the homeowner to do as much work on the home as they desire.
Jerrys Homes
3301 NW 106th Circle, Urbandale
Iowa, 50322
Phone: 515-278-5992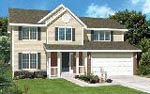 Based on the belief that every family deserves to live in the home of their dreams, Jerry's Homes, Inc. is dedicated to building the highest quality and most affordable homes in the Des Moines and Cedar Rapids metropolitan areas. Skilled builders with over 40 years of proven experience, we are committed to carefully planning neighborhoods that are convenient to both work and play. Whether you are in the market for a town home, condo, row-home, single family home or a lot on which to build, Jerry's Homes has the perfect solution. Combined with one of the largest selections of floor plans and the flexibility to tailor those plans to meet and exceed your vision, our hard work and dedication to building quality into everything we do shows in every home we build. Jerry's Homes is devoted to you and your dreams by building with the best plans, the best quality and building you the most home for your money.
Mooney Custom Homes
PO Box 386, Marion
Iowa, 52302
Phone: 319-373-7815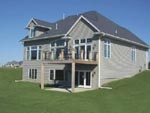 Tim Mooney has been in the construction business for more than twenty years. He built his first home in Marion Iowa in 1986. He has lived in Marion for more than thirty years. Dan Engle joined Mooney Custom Homes as a partner in November of 1999. Dan brings over 20 years of construction management experience to Mooney Custom Homes, Inc as a former Vice-President and co-owner of The ESCO Group of Companies. He has lived in the Cedar Rapids/Marion area for 40 years.
PRIME VENTURES CONSTRUCTION
580 Madison Ave #3, North Liberty
Iowa, 52317
Phone: 319-665-9200
Fax: 319-665-9203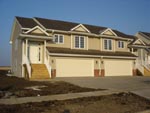 New homes all over Iowa
Quail Valley Homes, Inc
1563 N.W. 75th St., Des Moines
Iowa, 50325
Phone: 515-255-9488
Fax: 515-255-9107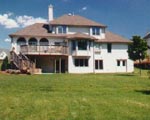 Since it's beginning in 1983, Quail Valley Homes has built over 300 homes and has won many awards and recognitions... Current "BUILDER OF THE YEAR" 5 time winner of the American Dream Award. Participated in the Parade of Homes and HomeShow Expos Past President of the Homes Builders Association of Greater Des Moines Jim Emery, president of Quail Valley Homes, serves on the Board of Directors of the National Home Builders Association, the Iowa Home Builders Association, and the Home Builders Association of Greator Des Moines.
Quest Homes
2200 Heritage Blvd., Hiawatha
Iowa, 52233
Phone: 319-395-9475
Fax: 319-393-7958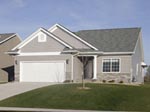 Your home should reflect your personality, interests, and lifestyle. We at SATTLER HOMES personally work with the customer in designing and selecting the products to individualize each and every home. We are there throughout the building process to answer any questions that may arise along the way. This is a team effort and together we will make it an enjoyable experience. SATTLER HOMES stands behind the finished home to ensure total customer satisfaction. In addition to custom homes, SATTLER HOMES also builds duplex condominiums and small office buildings. SATTLER HOMES incorporates the highest standard of quality, innovative design and the clients complete satisfaction in every project. SATTLER HOMES custom builds in one of our developments or in a client's own lot. With pride and dedicated attention to detail, we have built hundreds of exceptional homes throughout the community. Each and every SATTLER HOME is built under the highest standards, using only the highest quality materials, and the best skilled craftsman possible. SATTLER HOMES stands behind the finished home to insure total customer satisfaction .Various inspections are performed throughout the building process in order to deliver a final product that stands apart from the rest. We make a commitment that every aspect of the design will work for the customer, resulting in a finished product that stands up to our standards of excellence. As we demanded it in 1950, we demand it today.