Michigan Home Builders
American Village Builders, Inc.
4200 W. Centre Ave, Portage
Michigan, 49024
Phone: 269-323-2022
Fax: 269-327-3172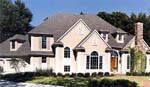 AVB is known for its unparalleled commitment to quality and service. With such dedicated and uncompromising goals, they have created one of the finest home building and neighborhood development companies in Southwest Michigan. Woodbridge Hills, Hidden Lake, Barrington Shores, Tamarron, The Homestead, Steeplechase and Cotters Ridge are just a few of the Communities that are representative of AVB's commitment. The success of AVB is attributed to having the highest standard for quality of construction, and in creating an enjoyable building experience for our clients.
We have assisted hundreds of clients through the custom home building process. We currently build homes from $250,000 to over $2,500,000. This range of building gives us an incredible working knowledge of all aspects of new construction to guide you. The company culture of unparalleled quality and service is deeply entrenched in all of us. We appreciate the opportunity to work with you.
B and R Painting
Hudson
Michigan, 49247
Phone: 517-403-8574
Fax: 517-458-7993

Residental interior and exterior painting.
Powerwashing.
Industrial-Block fill.
Drywall repair.
Land lord/tenent house.
Clean up.
Affordable prices. 10% off if this add is mentioned. Insured.
Eastwood Custom Homes, Inc.
213 South Airport Road, W., Traverse City
Michigan, 49686
Phone: 231-929-HOME
Fax: 231-941-4297
Toll-Free: 888-764-4663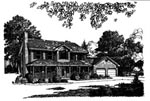 Since 1977, Eastwood has been one of the prominent property developers in the Grand Traverse region. Over the years, a number of residential subdivisions and condominiums have been developed. Developed lots are made available to Eastwood Custom Homes contract customers as well as other builders and individuals. Attention to land use, open space and 'livability' are elements incorporated into all developments that Eastwood engages in.
Eastwood Custom Homes offers a full line of in house services such as:
Computer Aided Drafting
Estimating
Foundation Installation
Rough Carpentry
Finish Carpentry
Sitework.
F. Tanrisever Company, Inc.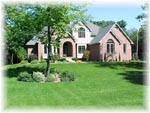 Welcome to the F. Tanrisever Company web site. As a Michigan home builder with more than 25 years of construction and architectural experience, we are confident we can exceed your expectations.
We offer:
Custom homes, built to suit, on your property or one of ours.
Complete home improvement projects.
Home additions.
Architectural design service and custom changes.
Express Construction: We work everyday to complete your custom home under four months after completion of the foundation and backfill.
Premier building sites with freeway access.
Elegant buildings with volume ceilings.
Owner participation, we will help you build your dream home. You do some of the work and save money.
Harmony Home Construction, LLC.
8122 Barney Road, Traverse City
Michigan, 49684
Phone: 1-877-45-GREEN
Fax: 231-932-9193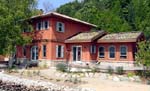 Harmony Home Construction offers building, design, and consultation services which help create elegant, healthy, energy efficient places to live and work while preserving our natural resources. We guide our clients toward implementing more sustainable building practices which add to the quality of both the home and the life within while not degrading the surroundings we are here to enjoy.
The ideals guiding our work include:
Thoughtful placement on the land
Passive solar features
Renewable energy systems
Improved indoor air quality
Reduced electromagnetic field (EMF) exposure
Reduced operating and maintenance costs
Quality nontoxic materials from sustainable sources
Recycled building materials
Reduced waste and environmental impact
Creative and inspiring designs
Careful attention to detail
Traditional craftsmanship
Improved safety for our clients and workers
The Harmony Home Construction management team has over 30 years combined experience in the construction industry pioneering innovative solutions. We manage your project from concept to completion with cost tracking and project planning schedules to meet your expectations.
HDI Builders
4217 Okemos Road, Okemos
Michigan, 48864
Phone: 517-349-2180
Fax: 517-349-0505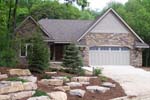 Since 1967 HDI Builders has been a major subdivision developer and custom residential new home builder in the greater Lansing, Michigan area. HDI's "Homes of Distinction" are designed exclusively by Roger Drobney, who is well known in the area for his distinctive and efficient home designs. His design service is included for all homes built by HDI. HDI has also developed exclusive subdivisions in two prime communities - Haslett and Okemos. HDI Builders is proud of our reputation for quality and customer satisfaction that has led many prior customers to build second and third homes with us. We are proud to serve the communities of the greater Lansing area including: Haslett, Okemos, DeWitt, Williamston, Holt, Mason, East Lansing, and Lansing.
Indian River Custom Log Homes
6083 River Street, Indian River
Michigan, 49749
Phone: 231-238-4638
Fax: 231-238-7840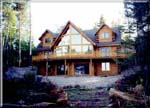 Build new or convert your home into the log home of your dreams!
Indian River Custom Log Homes of Indian River, Michigan has been building homes for over 35 years. We can provide everything you need - the property, excavating, foundation work, the logs, and expert construction.
Legacy Homes
1971 East Beltline NE, Suite 217, Grand Rapids
Michigan, 49525
Phone: 616-437-1767
Fax: 616-447-4071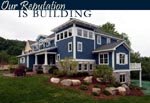 For over twenty years, Legacy Homes has worked closely with discerning homebuyers to build fine custom homes in the great traditions of West Michigan. Our pride and our craftsmanship show in each and every home we build. As we have grown, we have not only worked hard at building great homes, we have been working hard to give our customers the best system and process available in the home building business. This is demonstrated in our new web based system called "My Home." My Home offers our customers the ability to confidentially view specific information on their home. It also features a question / answer feature that tracks any open items. Thanks for your interest in our company! We look forward to working with you.
Michigan Building Specialties, Inc.
1001 W. Beecher St., Adrian
Michigan,
Phone: 517-265-2713
Fax: 517-265-1585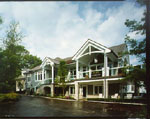 Michigan Building Specialties, Inc., is built on a strong work ethic and a commitment to "give back" to Lenawee County and surrounding communities. These qualities have always been a tradition in the Brielmaier family who are from Adrian, Michigan. Continuing with the building and remodeling ethics derived from his father, John Brielmaier, Sr., Jim has experienced a gradual yet steady growth during recent years. His focus has been a practical application centered on customer wants and needs.
As a member of the "Big 50" group of remodeling professionals, Michigan Building Specialties, Inc. provides the homeowner with a sound "standard of excellence," to which the Michigan Building Specialties Team aspires. Almost from the moment you walk into the modern showroom and experience the cordial "down-home" welcome of the office staff, you get a feeling of genuine empathy and warmth.
These foundations of the business have become the cornerstone for the growth of the company traditions of success that have been laid for Jim's family and the future young builders of Lenawee County.
PULTE HOMES
100 Bloomfield Hills Parkway, Bloomfield Hills
Michigan, 48304
Toll-Free: 1-866-PULTE-25

For more than 50 years, Pulte Homes has been helping individuals, couples and families build a better life. Today, the Company's operations span more than 40 markets throughout the United States. Through its Del Webb brand, the Company is now the country's leading builder of Active Adult communities. In building more than 408,000 homes in its history, Pulte Homes has been honored as " America's Best Builder," and was named Builder of the Year 2002. Providing excellent customer service and offering a wide variety of loan products, Pulte Mortgage LLC, Pulte Homes' national mortgage company, meets the financing needs of Pulte Homes' customers throughout the country. Whether it's a first-time buyer or a growing family, Pulte Homes' commitment to quality is reflected in the way it builds homes, demonstrated in the way it treats customers and evident in the more than 12,000 employees who provide customers with exceptional value and a buying experience that exceeds their expectations.
Rapid River Rustic, Inc.
P.O. Box 10, Rapid River
Michigan, 49878
Toll-Free: 1-800-422-3327


Rapid River Rustic Cedar Log Homes prides itself on offering our customers a top quality log home at a reasonable price. Rapid River Rustic has been in business since 1970 and has delivered thousands of homes throughout the United States.
Our log systems allow for great flexibility in features and styles. We offer both solid log and half-log systems along with other log systems. We believe we have the best engineered log homes available today.
Rapid River Rustic Cedar Log Homes are designed in accordance with the requirements of the BOCA Building Code, of which we are a member. Rapid River Rustic Cedar Log Homes is a long-standing member of the National Association of Home Builders, and its Building Systems Council and Log Homes Council.
Riverbend Timber Framing
P.O. Box 26, Blissfield
Michigan, 49228
Phone: 517-486-4355
Fax: 517-486-2056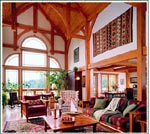 We build timber frame buildings, which are simply post and beam structures, defined by a magnificent system of wooden framing members exposed to the interior. The timbers are connected by pegged mortise and tenon joinery, much like that found in fine furniture.
On the outside, a timber frame home can be as conventional as its neighbors, but open the door and it immediately becomes apparent that this is no ordinary house. The range of styles -- from rustic to traditional to contemporary -- is as wide as the imagination.
Riverbend's designers and craftsmen proudly carry forward a tradition that began thousands of years ago. By combining the proven techniques of the past with creative design and some of the most advanced engineering in the industry, we are continually expanding the range of timber frame styles and functions.
Steinorth Construction and Development
6631 East M-72, Williamsburg
Michigan, 49690
Phone: 231-218-5860
Fax: 231-947-2068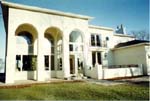 The company's founding concept is to give the highest quality work to each and every project no matter the size or cost of the project. We create highly energy efficient homes with the use of high rated (90% or better) efficiency furnaces and water heaters, 2x6 construction (allowing insulation value of R-19 with fiberglass insulation), blown cellulose insulation in the attic with a value of R-44, Argon filled double pained glass (low-E rated) windows, and Tyvek house rap (blocks wind penetration). All of these ingredients, energy efficient construction and material saving framing techniques, and strict quality control are combined to create an incredibly energy efficient home, which saves the homeowner money and is environmentally friendly at the same time.