Montana Home Builders
Bridger Mountain Log Homes, Inc.
Mail 561 Business Hub Drive, Belgrade
Montana, 59714
Phone: 406-388-2030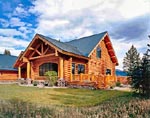 Bridger Mountain Log Homes, Inc. for the past 20 years has created for the discerning buyer, distinctive log homes, log cabins, log accents, and log kits. We are log home specialists of Montana. As a log home manufacturer, it is Bridger Mountain Log Homes' intent to make the process of designing your log homes, producing your log package, and constructing your log home as worry-free as possible. As you begin your search for a log home producer, it is our goal to educate and guide as we create the log floor plan that matches your need and budget. Bridger Mountain Log Homes, Inc. invites you to visit our production facility and log home model.
Bridger Mountain Log Homes, Inc. is located west of Bozeman, Montana at the heart of the Bridger Mountain range. Here in the beautiful Gallatin Valley, utilizing environmentally sound harvest practices we acquire naturally cured mountain timber.
Bridger Mountain Log Homes, Inc. provides custom log home designs that are energy efficient, economical and engineered to meet the wind, snow loads, and seismic zone for you building location. Thirty years of experience in construction, design and consultation allows Bridger Mountain Log Homes, Inc. to provide you and your builder with the comfort and confidence to build your dream of a lifetime.
BT Timberworks
PO Box 368, Gallatin Gateway
Montana, 59730
Phone: 406-763-4639
Fax: 406-763-4818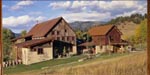 Our philosophy : Listen. Care. Create. Listen again.
Respect the Environment. Respect Quality. Create new life from old wood for generations of lasting joy. Respect individuals. Respect and fulfill as many dreams as possible. Be grateful for people, opportunities, dreams and possibilities.
Centre Sky Architecture
PO Box 161488, Big Sky
Montana, 59716
Phone: 406-995-7572
Fax: 406-995-7477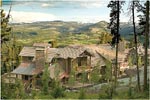 Centre Sky Architecture, ltd. is a professional design firm, which has a wide range of experience in all types of architecture. We believe in committing ourselves to quality, unique design with heavy emphasis on ecological integration.
Our firm organization is based to produce the highest quality solutions for our clients. Our firm has clients throughout the country and work ranges from custom residential, resort architecture, master planning, commercial and historic restoration throughout the Rocky Mountain and Western United States.
Our services listed below can include all aspects to provide a complete turn key application for our clients.
Architectural
Interiors
Landscaping
Project Management on site during construction throughout the country
Coordination in Builders in local area Big Sky, Montana
Dobberstine Custom Homes, Inc.
304 Camelot Dr., Liberty
Montana, 64068
Phone: 816-792-1700
Fax: 816-415-8703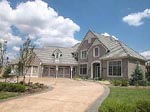 We believe building a custom home should be an enjoyable experience for everyone in your family. We promise you an organized and easy selection process so you're confident you have been exposed to all of the "cutting edge" components that are available in today's building marketplace and have chosen all that fit your budget and lifestyle. Building your dream home will be fun. That is always our goal. Ask families who already have a Dobberstine custom home.
Jim Carlson Construction, Inc.
P.O. Box 471, Kearney
Montana, 64060
Phone: 816-628-6621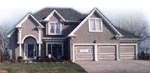 New homes & Communities in Kansas City, Liberty, Smithville, Kearney, North Kansas City, Rural Clay and Platte Counties.
L. A. Olson & Associates, Inc.
2526 Grand Avenue, Billings
Montana, 59102
Phone: 406-656-2244
Fax: 406-655-9497


L. A. Olson & Associates, Inc. (LAO), founded by Larry A. Olson in October of 1987, is 100% Indian owned. Mr. Olson, 100% owner and President of LAO, is enrolled with the Little Shell Tribe of Chippewas of Montana and affiliated with the Turtle Mountain Band of Chippewa Indians (Ojibwe).
Over the years, he has worked to bring Native Americans into science and math-related fields such as architecture and engineering. In 1993 the U.S. Small Business Administration (SBA) named Larry the Number One Minority Business Person of the Year,' and in 1998 the SBA selected Larry as the Montana Minority Small Business Advocate of the Year.'
Mr. Olson stresses the importance of integrating Tribal Cultural Heritage into each project and maintains ongoing consultation with our customers during the entire planning and design process.
Lyric Architecture P.C.
114 East Alderson St., Bozeman
Montana, 59715
Phone: 406-587?0609

Our home is currently featured in an article in the Bozeman Community Food Co-op newsletter on sustainability. The article highlighted the sustainable design and construction features we included in our home / office. Our solar array, solar hot water system, use of energy efficient and resource efficient R-Control structural insulated panels, and use of recycled materials were some of the things mentioned in the article as elements contributing to the sustainable nature of our home.
Malmquist Construction
335 Spokane Avenue, Whitefish
Montana, 59937
Phone: 406-862-7846
Fax: 406-862-7847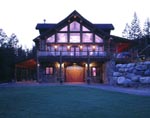 Quality Homebuilding is the art of combining traditional materials and state-of-the-art systems into a unified whole. As the size and scope of a project increases, the key to maintaining quality becomes organization and management. Malmquist Construction is dedicated to meticulous planning and an unwavering standard of excellence throughout the entire building process from the initial design to project completion. Our devotion to quality ensures you of realizing your dream and guarantees a positive homebuilding experience.
Malmquist Construction has created the industry "Gold Standard" for extraordinary homes and unparalleled customer satisfaction. From site selection to completion of the home, we are committed to surpassing the expectations of every customer and producing an heirloom-quality home of the greatest possible value.
Mountain Logs, Inc.
PO Box 555, Hamilton
Montana, 59840
Phone: 406-961-3222
Fax: 406-961-3269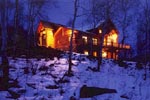 Established in 1973, Mountain Logs is one of the original producers of custom designed handcrafted log structures. We are located in the beautiful Bitterroot Valley of western Montana, in an area commonly known to many as the "log home capital of the world".
We are happy to assist in the custom design of the log home or structure of your dreams. We will work with you and your architect, or from any pre-selected plan which you may have. In the past 25 years, we have built thousands of custom designed log structures ranging from small log cabins, large log homes and retreats, to commercial log structures such as restaurants, lodges, and churches, etc.
Our structures are typically built using carefully selected, seasoned pine logs; however, we are happy to use any species our customers desire.
Trademark Construction
7660 Shedhorn Drive, Bozeman
Montana, 59718
Phone: 406-582-1525

Methods for which Trademark Construction is especially well suited include
Post & Beam Construction,
Timber Framing,
Log Construction and
Conventional Stick Framing.
Every project is unique and Trademark is willing to coordinate a project in whatever way is best suited for you. Plans and specifications for your project can be produced by an architect you've been working with or we'll work with you directly to develop a design that incorporates all the features you want in your new home!
Vinton Construction, Inc.
5115 High Trail Road, Billings
Montana, 59101
Phone: 406-248-1984
Fax: 406-248-2198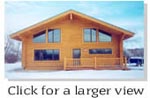 Vinton Construction Inc.of Billings, Montana are general contractors dedicated to building high quality, custom log homes, log cabins, and post and beam structures. We offer log home sales and design services, complete construction services, consultation, staining, chinking, and log home restoration. Whether you are searching for a builder for your "Dream Home", building a getaway cabin in the woods, or perhaps adding on to your existing home, we have the knowledge and expertise to make your vision become reality.
As a log home dealer and builder, we will provide the log home consumer with quality products and proficient service.
We will explore as many options as necessary so our customers receive the best value within their budget requirements.
We will educate our clients about log home products and the building process.
We will work diligently to make each client's home building experience a positive and rewarding one.
Yellowstone Custom Country Homes
P.O. Box 165, Alder
Montana, 59710
Phone: 406-842-5068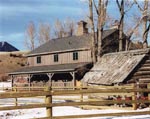 At Yellowstone Custom Country Homes our attention to client needs and commitment to craftsmanship are part of every home we build. It is our goal to make your building experience a happy one which will lead to a place you can truly feel "at home."
We believe that each home we build is very special part of a collaborative effort that will create timeless craftsmanship and architecture. Our personalized approach to building your home will be an unmistakable testimony to your dreams and our pledge to fulfill them.