Arkansas Home Builders
Arkansas Home Builders Association
1123 South University, Suite # 920, Little Rock
Arkansas, 65535
Phone: 501-663-1428
Fax: 501-666-4622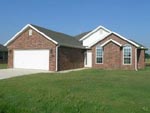 Atlas Construction
2140 N. College, Suite 3, Fayetteville
Arkansas, 65535
Phone: 501-444-7555

For almost 40 years, ATLAS Construction has channeled its energetic commitment to excellence into everything it does. It is our experience, and commitment to quality, that shows in every ATLAS Construction project.
CMI Construction
Phone: 479-855-0855
Fax: 479-464-7626

CMI Construction has been remodeling homes in the Northwest Arkansas area since 1995 when it was started as a small family-owned home services company. Today, CMI is the most trusted name in home expansion and remodeling offering a full range of services to fit any budget. We have a broad array of experienced and professional staff available for any remodeling and home expansion project. Kitchen remodels, Bathroom remodels, Room additions, Master bedroom suite, Sunrooms, Gazebo structures, Garage additions, Workshops & Storage buildings, Desk enclosures, Vinyl/Wood siding, Wrought iron handrail systems.
Cooper homes
903 N 47th St, Rogers
Arkansas, 65535
Phone: 800-648-6401
Fax: 479-246-6500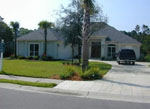 Julie Mills, Executive Director At Cooper Homes, we start with the premise that your home should help you live better; should be perfectly designed for your lifestyle and built to be completely carefree. And then we make the process as simple and hassle-free as possible. We'll help you secure financing at rates and terms that match your preferences. We offer floor plans and flex space options to fit most every lifestyle, including new designs being introduced as you read this. We'll even provide you with your very own Personal Builder; your round-the-clock personal contact. Each of our Home Centers is staffed with a professional decorator ready to help you choose the things that will make your home uniquely yours. And once the process is complete, we will still be here for you. You'll enjoy the peace of mind that accompanies our 10-year warranty, backed by a staff that's always at your service. High-quality construction. A 10-year warranty. Your own Personal Builder. Peace of mind at every stage, from financing through choosing the right finishing touches. And a commitment to your total satisfaction.
Hanke Brothers
3484 Hwy 70 East, Hot Springs
Arkansas, 65535
Phone: 800-264-1010
Fax: 501-262-1686

Hanke Brothers has been in business since 1977 and earned more than 100,000 satisfied customers. We are not just members in good standing with the Better Business Bureau but Kim Hanke also sits on the board. So, you know you're going to get the best product, you know you're going to get the best job, you know you're going to get the best price, and you know you're going to be 100% satisfied. Our products have paid for themselves time and time again by saving energy, increasing appraisal value, and ridding high Maintenance costs. You can see why more people do business with Hanke Brothers than anyone else.
Janasek Construction
Phone: 479-621-0565
Fax: 479-621-8822

Janacek Construction, Inc. has been serving Northwest Arkansas for 13+ years. We are a Design/Build firm that specializes in design services, renovations, additions, and new custom home construction. We continue to strive for excellence in every facet of construction. Whether you need a small handy-man repair or a custom home, our company will employ every effort to satisfy you, the customer. We know that each client and that each project is building strength in our future. We also know that core values such as craftsmanship and customer care go a long way in your total remodeling experience. We feature a no-obligation on-site initial consultation for all projects expected to begin in the next 6 months, with an expected budget of over $75K. Call us to discuss your upcoming project, as there are only a limited number of new project slots available each month so we may preserve our high quality control standards. Let us help you to decide your next move. We take and analyze all of the relevant factors involved in your decision to remodel your existing home, expand your home or move. We can help you to decide what is best for your family, and what will be a smart investment, even if you do not end up using our professional design/build services.
Stitt Energy Systems, Inc.
1301 South 8th Street, Rogers
Arkansas, 65535
Phone: 800-367-7374
Fax: 479-636-2572

We have years of experience in custom, energy efficient home design, construction and construction management. Our tested and proven homes combine design appeal and passive solar engineering. With proper orientation and the inclusion of certain energy conservation materials and principles, utility bills can be reduced in your new Stitt home by 50% to 100%. Our expert staff assists our clients in balancing the benefits of the latest technology in energy conservation, generation products, renewable resources and recycled materials with the value received from these investments. We also assist in developing a plan and a budget that works best with your lifestyle, in order to ensure your new home becomes a visible expression of your personal tastes. We pride ourselves on being able to design an energy efficient home on any site.
Van construction
650 Lancashire Blvd., Bella Vista
Arkansas, 65535
Phone: 479-855-2385
Fax: 479-855-1523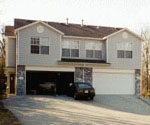 Larry's passion is building unique homes that are aesthetically pleasing, highly functional and of course built with the highest level of structural integrity. From foundation to finished home, all construction must be of the highest quality and Larry personally oversees each home built. He builds every home with attention to detail while diversifying the styles so each is unique but with the hallmark quality of a "Van Construction Home."