New Hampshire Home Builders
Great Northern Barns
182 Grafton Tpke Rd, Canaan
New Hampshire, 3741
Phone: 603-523-7134
Fax: 603-523-8248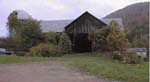 Great Northern Barns, a New Hampshire-based corporation, was organized by brothers Ernie and Jessie LaBombard. Today, Ernie runs GNB while Jessie heads the Vermont based sister company, Vermont Salvage, dealing with architectural salvage with two retail locations in NH and VT.
Although our inventory and workshop have grown over the years, we have tried to stay with a small work crew. This allows us to focus on your project and spend time each day working on the beautiful timbers, which is what we enjoy most.
The GNB crew Tim, Pat and, Ernie have been working together for many years and are experts on all phases of antique heavy timber frame construction. Coupled with our new shop, that was specially designed for efficient processing of large timbers, and new 92' crane, we are ready for any job.
Our frames range from circa 1780 to 1910, with sizes varying from the 16' x 20' South Woodstock to the 42' x 84' Samuel ''Buckwheat'' Page barn. Frames come primarily from the Upper Connecticut River Valley region and have been reconstructed into residences, garages, barns, outbuildings, and commercial buildings.
JP Builders Company LLC
Alton
New Hampshire,
Phone: 603-776-9404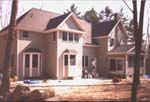 From my very first job, i have always strived to be the best i possibly could! Well that first job was over 18 years ago and since then, i have always managed to keep quality and my customers satisfaction in top priorty!!
My company handles everything from excavation to the final landscaping. We use the best materials, and have a great working atmosphere on the job. From my office help to my crew and subcontractors. We take pride in what we do !!
We handle small and large jobs and treat every one with the same dedication to excellance , quality, and professionalism
Everything we build is done with exceeding standards. From the frame to the wiring, plumbing, heating, right down to the landscaping !! Find another company that puts a 10yr guarantee on there new homes !!
If your building the home of your dreams, need some speacialized carpentry, custom decks or maybe a renovation! Give us a call and see what we can do for you!
NHB & Remodelers, Inc.
Phone: 603-644-0800
Fax: 603-644-0803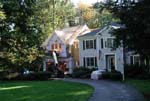 NHB & Remodelers, Inc., under the direction of owner/builder Bill Bourgeois, demonstrates a commitment to their clients that has placed them at the forefront of New Hampshire's building industry.
For over 20 years, NHB has created a legacy of honesty, integrity, and quality. Attention to detail and pride in our work are what places NHB custom home projects such as yours in a league of their own and provide satisfaction for a lifetime.
Bill, a New Hampshire native, personally supervises each project to provide the highest level of quality craftsmanship, communication, and service possible to each homeowner. Whether building a new one-of-a-kind custom home or remodeling an existing home to more perfectly suit the changing needs of your special family, NHB has the ability to make your dream home become a reality.
Opechee Construction Corporation
11 Corporate Drive, Belmont
New Hampshire, 3220
Phone: 603-527-9090
Fax: 603-527-9191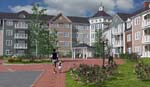 Opechee Construction Corporation is a professional design-build firm with over 25 years experience in the design and construction of retail, office, institutional, hospitality, industrial and commercial facilities throughout New England.
Opechee employs a team of architects, engineers, real estate development professionals, construction project managers and legal counsel, all working together under one roof to provide a comprehensive range of integrated real estate development and design-build project delivery services. This integrated approach allows Opechee to develop, permit and build facilities faster and more economically.
Pro Con, Inc
1359 Hooksett Road, Hooksett
New Hampshire, 3106
Phone: 603-623-8811
Fax: 603-623-7250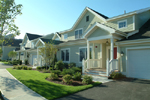 Pro Con, Inc. roots go back to 1935 when the business was formed by the Stebbins family. Three generations later, the company has grown to employ over 150 people. We provide a full range of construction management and design/build services in all levels of corporate, commercial, industrial, residential and institutional construction throughout New England and selected sites around the country.
R. H. Irving Company
543 W. Salisbury Road, Salisbury
New Hampshire, 3268
Toll-Free: 1-888-305-4687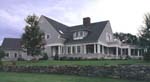 R. H. Irving Company, a full-service home design and construction company, has been serving the Concord area and Central New Hampshire for over 27 years. Services include all phases of building a home; everything from concept development and project design to constuction and finishing touches.
Taking time to listen to clients' needs, dreams and future plans, communicating effectively with all parties during the design and construction process, and building a quality home based on these has earned R. H. Irving Company many awards and a reputation for responding to the various needs and desires of their clients.
The builder, Bob Irving, is well-respected as a gentleman who is very fair in his business. Count on R.H. Irving Co., Inc. to provide accurate budgets, quality construction and on-time delivery.
R.D. Webb & Son Construction, Inc.
PO Box 706, 155 Avery Rd., Sunapee
New Hampshire, 3782
Phone: 603-763-3011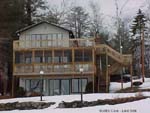 Rick Webb has built custom homes in the Lake Sunapee and surrounding areas for more than 25 years. Over the years, he has worked for many of the top builders in the area.
R.D. Webb & Son Construction, Inc. was formed in April 1997 and has quickly gained a reputation for quality workmanship and integrity. Rick has always believed in an old-fashioned work ethic. In these times of labor cutbacks and "paper" contractors, Rick still maintains a full crew of dedicated carpenters, so he can control the quality of your new project.
R.D. Webb specializes in:
New Construction
Remodeling
Post and Beam
Lake Construction and Renovations.
San-Ken Homes, Inc.
586 Turnpike Road, New Ipswich
New Hampshire, 3071
Phone: 603-878-2856
Fax: 603-878-4294
Toll-Free: 1-888-877-8880

San-Ken Homes, Inc., located in the historic "1808 House" in the center of New Ipswich NH designs and builds custom and pre-designed single family and multi-family homes. If you are looking for a new home in a subdivision or for the low maintenance living that a condominium can offer then go to our "New Communities" section. If you want to design your own house down to the last detail or customize one of our designs to suit your needs then go to our "New Homes" section. We have many Colonial, Cape, Ranch, Contemporary and other home designs available to customize to your needs. We will build your home on our land, your land or we can search current listings for other available lots in our building area. Make your new house a San-Ken home!
Tarkka Homes, Inc.
35 Norris Road, Weare
New Hampshire, 3281
Phone: 603-529-6678
Fax: 603-529-6675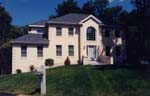 Tarkka Homes, Inc. is a full service homebuilding company catering to a discerning clientelle of move-up and executive level home buyers in the cities and suburban towns of the Manchester area. We are known for our very personal approach to home design and our construction quality is unsurpassed.
The Great Room Company
407 The Hill, Portsmouth
New Hampshire, 3801
Phone: 603-431-3800
Fax: 603-431-4550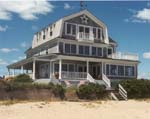 We all work together - so that when unanticipated problems arise - and anticipating all the unknowns is a virtual impossibility in this business - the process of smoothing out the path of construction goes easier. It's easier because our customers are a valued and critical part of our team. We don't make decisions for you. Instead we all work together to make sure you get what you want.
And as the process continues, you'll notice you will feel an ever-growing sense of ownership. Not just of your new home. It will be more than that. You'll feel a sense of ownership as a result of the process. Because you're a part of it. When your home is all finished, you won't say, "This is the house that I had built." You'll say, "This is my new home. I helped design and build it." We value that feeling and we're quite sure you won't get it from working with other custom home builders because they don't work the way we do.
And here are some more of our lasting qualities. During the construction phase of your home, we apply our 25 years of general contracting experience. We use our own framing crews. We trade only with suppliers who meet our demanding standards and with whom we have established relationships. But perhaps most importantly, we talk clearly about pricing and costs. We know you don't like surprises and we don't either. When you work with us, you'll work with customer-oriented accounting worksheets and contracts. Everything is all spelled out because in a business full of unknowns and surprises, we like to keep those at a minimum. The Great Room Company is committed to making the challenge of creating your perfect home as easy and as smooth as possible. We offer a full range of serices to that end.