South Carolina Home Builders
C & G Builders, Inc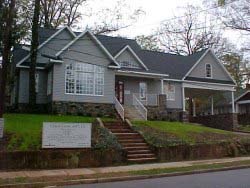 C & G Builders, Inc focuses on commercial building within the southeast region although we have averaged performing in over twenty or more states since the company's inception. Over the past twenty-three years, we have had the pleasure of creating a confident relationship with many retailers that our community depends upon throughout the areas in which we work. We are experienced in retail, (buildouts, malls, strip centers & free standing buildings) and have done interior up-fits for all types of commercial industries with a true understanding for the demands and regulations of each clients discipline. Our company is dedicated to providing the highest quality of construction services in a proficient manner with minimal disturbance during hours of business. This allows our clients to continue normal operations and meet the demands of their patrons. We feel that this trait supports our claim "Transforming tomorrows expectations today".
Center Pointe Properties, Inc.
201 Berrow Way, Taylors
South Carolina, 29687
Phone: 864-268-4001
Fax: 864-268-4731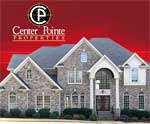 Custom residential home builder in Greenville and Simpsonville South Carolina area offering superior craftsmanship and customer service. Our work supersedes the building industry standards. Come see our real estate listings.
Coastal Steel Homes
18 Piccadilly Circle, Beaufort
South Carolina, 29907
Phone: 843-522-3896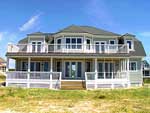 Custom Homebuilders Charleston

Kiawah Island

Fripp Island

Seabrook

Beaufort Builders


Coastal Steel Homes, a high-end custom homebuilder for Charleston, Kiawah Island, Seabrook, Fripp Island, Hilton Head, and Beaufort, SC, specializes in building homes to withstand coastal weather with steel frame construction and steel reinforced concrete.
Donnie Shaffer Homes
1423 Two Notch Rd., SE, Aiken
South Carolina, 29803
Phone: 803-643-1718
Toll-Free: 1-888-288-5107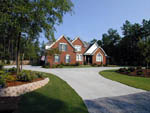 Donnie Shaffer Homes is a small, family-owned business that builds just 20 to 25 custom homes each year. We are not interested in volume. We would rather be proud of our work.
In the course of the home-building process - from our first meeting, through design and construction, to our attention after you move in - we will come to know each other well. It is the only way to ensure we are both proud of the results.
While we build a few show homes each year, most of our work is custom contract. Occasionally, a client will bring us a plan and well-defined specifications, but far more often they only have some general ideas and, perhaps, some sketches.
Learning your needs and desires takes a good deal of talking. Together, we will look at plans and visit show homes so you can get a feel for layouts and see details up close. We'll put our knowledge and experience to work on issues of individuality, options and budgets. The result of all this talking and looking is a custom plan and exact specifications we both understand.
Your home is likely the biggest investment you will ever make. You expect clear communication with people who listen. You expect top-quality, on-budget, on-time completion. You expect to be thrilled with the results. We understand.
And, expect to enjoy the process. Because, we understand.
Evergreen Custom Homes Inc.
Phone: 864-287-3303
Toll-Free: 1-888-282-3303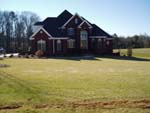 Evergreen Custom Homes Inc., has built a reputation for developing and constructing quality homes in the upstate of South Carolina. From custom lake homes to sought after subdivision addresses to the perfect house on your piece of land, we can design and build you the house of your dreams. Our goal is to make sure you are completely satisfied with one of the largest investments you will ever make, your new home. We take pride in the fact that our existing homeowners have been the driving force for our new clientele, and this type of "word of mouth" promotion is invaluable to us. We work very closely with the homeowners and provide honest concise answers to their questions. We know our industry and we know what homeowners are looking for in the homes of today. We will give you many options and ideas when trying to decide what you need and want in your new home. Our usual client home ranges from $300K to $600K. Please take a few minutes to tour our site and feel free to contact us at anytime, we would love to sit down and talk with you about your new home.
Four Square Builders
102 Commons Boulevard, Piedmont
South Carolina, 29673
Phone: 864-269-7505
Fax: 864-269-7506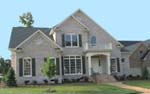 Specializing in fine quality homes. Four Square Builders will design your house and give you the utmost in service from beginning to completion. With the aid of a drafting designer and a construction interior designer, we are able to build a house unique to you. Our efficient customer service extends beyond completion. Contact us today to arrange a meeting.
Hood Construction Company Inc.
1050 Shop Road, Suite A, Columbia
South Carolina, 29201
Phone: 803-765-2940
Fax: 803-771-0449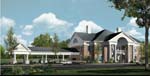 At Hood Construction, we understand the difficult decisions involved in selecting business partners for complex and innovative projects. We have an experienced team of professionals qualified to work with every stage, from preliminary design through final completion. Hood Construction has grown over the past sixteen years with a very simple philosophy: "Build It the Right Way and Everything Else Will Follow." We believe this basic concept has been the cornerstone of our success, and we are proud of our commitment to "growth with integrity."
We invite you to get acquainted with many of our key employees, find out what's new at Hood, review employment opportunities, or sign up as a registered sub-contractor. Our service to clients and associates remains of utmost importance, so please don't hesitate to contact us for questions or to request additional information. We look forward to working with you!
Martin Builders Inc.
6237 Midway Rd., Williamston
South Carolina, 29697
Phone: 864-947-9935
Fax: 864-947-6094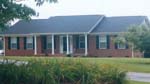 Martin Builders Inc. is an established home building company in Williamston, S.C. with over 27 years of experience. C. David Martin began building in approximately 1975 as C. David Martin Builders. In 1986, his son, Anthony Martin, began working in the business. Currently C. David Martin and Anthony own and operate the company which is now known as Martin Builders Inc. Anthony handles the day-to-day home construction and he and David oversee the sales and development. This family business has developed into a building firm with integrity and pride in craftsmanship in every home they build. Martin Builders Inc. provides a 2/10 home buyers warranty on every home they build; each home can be financed by F.H.A., V.A., or Conventional. Our company builds both speculative and custom homes. Both David and Anthony are members of Anderson Home Builders Association and are Realtors. They can build or sell you a new home, assist you in the sale or remodeling of your present home, or in some cases buy your present home.
Mashburn Construction
411 North Oak Street Suite 104, Myrtle Beach
South Carolina, 29578
Phone: 843-626-1500
Fax: 843-626-7776

In our industry, we believe the key to success is through successful people. Founder and CEO Harry Mashburn has been actively involved with a major trade group, the Associated General Contractors of America, currently serving as National Vice President. Prior to this he served as the Carolina's AGC Chapter President and Chairman of the National Organization Building Division. His participation, and that of other employees, has given us the ability to integrate industry standards into our daily operations.
This networking capability has been instrumental in finding new employees and keeping them educated through training classes, continued education, and leadership seminars.
Mashburn's Education Committee is adamant about keeping its field employees supplied with the latest training and technology. All of our field engineers and superintendents are provided with laptop computers and more of our business is conducted on line each day.
Millers Construction Co.
225 Thompson Road, Anderson
South Carolina, 29624
Phone: 864-296-3301
Fax: 864-296-8700

Our company was started in 1950 by Coy Miller, Jr. The company was known then as Coy Miller, Jr. & Son Builders. In 1985 after Mr. Miller's death his son, Waymon Miller, inherited this company. The company name has since changed to Miller's Construction Company.
This company is a family owned and operated company.
We are a Licensed General Contracting Company and specialize in the following areas:
- Commercial & Residential Construction - Septic Tank Service
- Demolition - Truck Services
- Land & Lot Clearing - Grading
- Site Preparation - Storm Drainage
- Road & Pond Building - Curb & Gutters
- Hauling Products (including gravel, dirt and topsoil).
Monteray Construction Company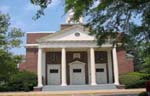 Monteray Construction Company has a long history of satisfied clients in the commercial construction industry. We have worked hard to supply our customers with the very best value for their building dollar. From day one, Monteray Construction has been built on the values of extra efforts, excellence, and quality craftsmanship.
The Drawing Board INC.
111-A Library Hill Lane, Lexington
South Carolina, 29072
Phone: 803-358-0525
Fax: 803-358-0526

The Drawing Board INC. is a full service design company specializing in Custom Residential Design, Renovation Design and many other disciplines in the drafting industry.

For the past 20 years, we have worked closely with local builders and home owners in and around Columbia, South Carolina and surrounding areas to create a wide variety of plans to work for their specific needs.

Our Fully Automated Stock Plans can be modified to conform to site restrictions (i.e. Easements, Property Setbacks, Grade Variances etc.)
The Meridian Company
119 Meridian Road, Beaufort
South Carolina, 29902
Phone: 843-986-9494
Fax: 843-986-0676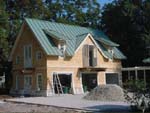 The Meridian Company is one of Beauforts leading General Contractors for fine southern homes.
To be the area's premier provider of award-winning design and custom building while:
Building an above average return on investments for our clients
Treating employees with respect and rewarding performance that exceeds commitments and expectations.
Being a good corporate citizen.
Since The Meridian Company was founded, we have operated in accordance with a set of core values and beliefs, which we believe are critical to our continued success as a company, and as individuals.