Connecticut Home Builders
Blansfield Builders
2 High Fields Dr., Danbury
Connecticut, 6811
Phone: 203-797-9174
Fax: 203-730-9381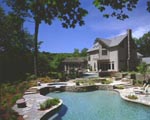 Jim Blansfield, of Blansfield Builders, has his own version of a Top Ten list which has kept him in the forefront of building in the southwestern Connecticut and Westchester County, New York areas for the past 20 years. It includes Knowledge, Craftsmanship, Commitment, Professionalism, Customer Service, and Financial Stability. Blansfield Builders proudly offers a five-year warranty to their clients. Not only does Jim Blansfield's company offer an impressive list of reasons for building with them, it also offers his passion for the builder's art. For Jim, his staff and crews, remodeling and home building is not just a business, it is an opportunity to offer clients a Blansfield-built home as a better way of life. Jim's knack for bringing the right, talented people together for his projects is one of the secrets of this success.
Campaingne Kestner Architects
131 Boston Street, Guilford
Connecticut, 6437
Phone: 203-453-1224
Fax: 203-453-1214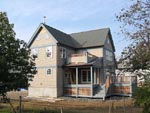 CK Architects is a small New England architectural design firm, specializing in well crafted residential and small institutional projects. Our aim is to guide our clients through the challenges of creating a home, helping them to develop a livable environment, which is a natural extension of themselves.
Casagrande Builders
31 Wales Road, Stafford Springs
Connecticut,
Phone: 860-684-2673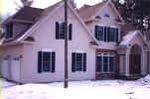 Casagrande Builders is a family-owned business that has been located in Stafford Springs, CT, for over 35 years. We build commercial and residential custom homes, kitchens and baths. We are factory-trained Corian Fabricators and also provide the following services:

Custom Home Plans

Custom Cabinets

Designs to Your Specifications

Additions

Roofing

Siding

Remodeling/Renovations

Decks

Garages

Custom Trim & Interior Doors

High-Quality Sub-contractors

FREE Estimates.
Clarke Builders, Inc.
PO Box 187, Riverside
Connecticut, 6877
Phone: 203-637-4135
Fax: 203-637-8126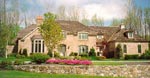 Clarke Builders, Inc. has been building custom homes in the Greenwich, Connecticut, Fairfield County and Westchester County, New York for over 35 years. Scores of highly satisfied homeowners live in these magnificent homes. Architects, realtors and lending institutions have also come to know us as a leader in new home construction. On time, on budget, Clarke Builders, Inc. is your source for prompt, professional service. Click for larger picture Clarke Builders, Inc. is an award winning, licensed Scholz Design builder. We have hundreds of Scholz Design plans to choose from, all of which are readily customized to meet your desires. Standard plans range in size from 2,000 to 16,000 square feet of timeless classic designs. We also build to your architects plans and specifications. Clarke Builders, Inc. uses only the finest local craftsmen who have been with us for many years to insure our superb quality. In addition to building new homes, Clarke Builders also renovates and builds additions with the same care and attention as we give to new homes. It is our pleasure to assist you in site selection and show you the way through the construction and the final landscape with swimming pools, tennis courts, and putting greens.
Connecticut Valley Homes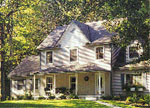 Connecticut Valley Homes has built over 1300 homes and is a full time professional construction company with 25 years experience. Professional Affiliations:
Better Business Bureau
Southern Connecticut Home Builders Association
Certified Energy Crafted Home Builder
Connecticut Valley Homes is the recipient of many professional awards and recognition.
Construction Concepts Corp.
87 Brookhollow Lane, Stamford
Connecticut, 6902
Phone: 203-325-8102
Fax: 203-357-1984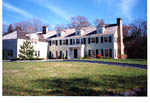 Member of the National Association of Home Builders, the Home Builders and Remodelers Association of Fairfield County. Member of the National Association of Home Builders Remodelers Council. A Graduate Master Builder (GMB), which is the highest national professional certification earned from the Home Builders Institute, the educational arm of the National Association of Home Builders. A Certified Graduate Remodeler (CGR) is a national professional certification earned from the Remodelers Council of the National Association of Home Builders. This honor has been granted to less than 2,000 remodelers nationally as of 1/01. A Certified Graduate Builder (CGB), which is a national professional certification from the Home Builders Institute, the educational arm of the National Association of Home Builders. The Remodeling Contractors Association, Inc. Certified Aging-in-Place Specialist is a national certification earned from the National Association of Home Builders (NAHB).
Four Square Builders, Inc.
Phone: 203-270-8610
Fax: 203-270-9844

Four Square Builders is a small, family-owned and operated business. Founded by brothers Neal and Steven Berko in 1986, Four Square Builders has earned a reputation as a builder with integrity and foresight, providing workmanship of the highest quality. Over the years, Four Square Builders has built exceptional custom homes in Newtown, Southbury, Redding, Weston, and Wilton. During this time, Four Square has developed a reputation with lenders, architects, engineers, realtors, sub-contractors, and homeowners as a company with integrity. Four Square Builders is not a production builder. Every new project is managed and overseen by Neal and Steven Berko. Four Square Builders is not only an expert in traditional home building, they are also experienced in unique home construction. In 1998, Four Square Builders completed one of the largest Timberframe homes in the area. Four Square Builders has cultivated a reputation based upon innovation and exceptional reliability. They are highly respected member of the Connecticut building community: in fact, Neal Berko is the 1st Vice President of the Homebuilders and Remodelers Association of Fairfield County.
Glastonbury Modular Homes
750 Thompson Street, Glastonbury
Connecticut, 6033
Phone: 860-869-7117
Fax: 860-659-1593

High Ridge Custom Homes
P.O. Box 1062, Ridgefield
Connecticut, 6877
Phone: 203-431-1735
Fax: 203-431-1736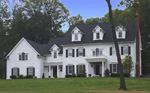 Builders of beautiful and distinctive custom homes in and around this desirable community in southwest Connecticut since 1987. When you're ready to turn the dreams of your elegant custom home into reality, contact Patrick McNamara at High Ridge Custom Homes.
Kalax Builders
1149 Fairfield Beach Road, Fairfield
Connecticut, 6430
Christer Krook - the principal owner of Kalax Construction - started his company nearly 30 years ago. His exceptional attention to design and quality of work can be seen throughout Fairfield, Connecticut. In recognition of his work, he was awarded the prestigious HOBI Award from the Connecticut Home Builders Association for the best subdivision under 20 homes in the state in 1999. Christer is a member of the Fairfield County, Connecticut, and National Home Builders Associations. Stately 6800 sq. ft. Colonial with exceptional design and quality. Fourteen rooms, 5 bedrooms, 5? baths, and 6 car garage. Set back on 2+ premier acres on the Fairfield/Westport town line. Gently rolling back yard with room for pool and tennis court. Great privacy, yet convenient to commute, town centers.
Petra Construction Corp.
98 Rebeschi Drive, North Haven
Connecticut, 6473
Phone: 203-865-6043
Fax: 203-865-6847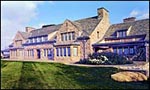 At Petra Construction Corporation, our commitment to excellence spans decades. We use leading edge construction technology to deliver the dreams of our clients. And we believe in the synergy of a three-way partnership - client, design professional, and builder, working together in the spirit of true collaboration. Petra Construction offers a wide variety of construction services to meet virtually every client need. Whether building a new building, an addition to an existing building or renovating an existing building Petra has the project team to meet your goals. In addition to typical general construction, we offer Construction Management, Strategic Alliances and Design/Build capabilities, allowing our clients to select the project delivery system which best suits their situation.
Premier Building & Development, Inc.
110 Court Street, Suite 1, Cromwell
Connecticut, 6416
Phone: 860-632-7090
Fax: 860-632-5076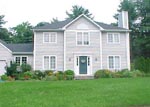 At Premier Building & Development, Inc., we strive to create a continually improving business environment dedicated to serving our clients with respect. Creatively meeting a challenge and continually pursuing innovative ideas and strategies are our primary values at Premier.With these values instilled within each individual, we achieve the goals set forth by our clients and expect the same determination from all of our associates, vendors, subcontractors and each other. Our team works very hard to create the perfect community setting for every homeowner. Most importantly, we would like you to meet the people that will be helping you every step of the way. A project like the one you are considering is one of the most important decisions of your life. Premier Building & Development, Inc. has helped hundreds of people make their dream home into a reality. We would be excited and energized to help you. Let's turn the home you've only pictured in your dreams into a reality. We invite you to review the information contained on our Web site then give us a call to arrange a consultation.
Zocco Builders, LLC
945-B Cromwell Ave #304, Rocky Hill
Connecticut, 6067
Phone: 860-721-9119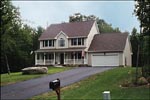 Zocco Builders, LLC - for three generations we've been designing and building custom homes throughout Connecticut. With over 60 years of combined home building experience we focus on keeping our customer's needs in mind during the home buying process. We offer a variety of packages to help our customers design, build, and purchase their dream home within a budget. Though a series of meetings we educate our customers on the construction process with the intent of keeping them informed throughout their home building experience. The meetings include step-by-step informational sessions which occur during the building process, such as: - design phase; - pre-construction phase; and - construction walk-throughs. To provide a superior product and the best possible customer service by continually improving our business offerings and processes.