Idaho Home Builders
Borup Construction, Inc.
2250 N. Meridian Rd., Meridian
Idaho, 65535
Phone: 208-884-1092
Fax: 208-884-1094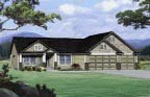 Borup Construction is successful because we are "a family business serving families." We care about the homes we build and about this community. We try to build every house with the same quality and workmanship that we would want in our own homes. Our one-year homeowner's warranty shows that we stand behind the homes that we build. We are here now to serve you and we will be here in the future. A home is the largest single investment you will make in a lifetime. Keith Borup is a registered Master Builder who has been building homes since 1973 and has built over 731 homes in the Boise Valley. He and his partners, Dean Borup and Luis Rivera, have a combined experience in the business of 59 years. They know what works and what doesn't. You'll benefit from that experience when you buy a Borup Construction home. For Keith, Dean, and Luis, building homes is not just a job it's a profession.
CBH Homes
Toll-Free: 1-877-288-5560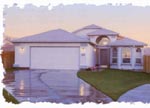 Your first choice for lasting value and affordability, Corey Barton Homes is the consistent leader in the residential new home market throughout the Treasure Valley.
Quality craftsmanship and a rock-solid warranty program has made them the #1 home builder in Idaho for the last decade with a primary commitment to value and exceptional quality.
Corey Barton Homes strives to perfect all facets of home building. From the development of new communities to the consistent quality of their finished product they are committed to providing the best value for their homeowners. Through the use of exceptional products lines, high attention to detail and most importantly, customer service, the end result is thousands of Happy Homeowners!
When you purchase a Corey Barton home you have a team of professionals dedicated to your satisfaction. Through diligence, unsurpassed professional work ethic and core values, Corey Barton Homes has received numerous home building awards and regional name recognition. Their beautiful homes include extra Distinctive Features that will enhance your lifestyle.
If you are thinking of buying a new home, let us help you! You'll be glad you did!
Copper Bay Construction
799 Hagman Road, Nordman
Idaho, 65535
Phone: 208-443-2193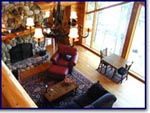 Copper Bay Construction offers a variety of services and is able to provide a complete development package, from initial property development to very individualized home finishes. We also offer design services and have built several of our own designs here at Priest Lake over the 25 years we have been in business. With the aid of a CAD program it is now possible for us to produce plans for our customers right from our office at a cost substantially more affordable than some of your other options, while capturing your ideas and designing a home uniquely yours. Our expertise in home site development starts your project out right from the very beginning. Copper Bay brings an intimate knowledge of Priest Lake and extensive experience to every site development. With an expert eye towards home positioning and site conditions, each project starts out right and stays on course throughout construction.
E.H. Construction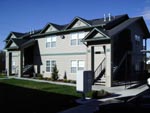 E.H. Construction produces quality in every home through a combination of fine workmanship and amenities. Great importance is placed on the use of the best materials and labor the valley has to offer, along with attention to every detail (large or small) and personal service. Watching the Treasure Valley grow since 1978 has really made this area special to us, and our 15 year reputation and continued client satisfaction makes us an excellent choice for building your new home. We are also aware that building a new home is not always the current choice for people living in the area, which is why we also provide a great selection of rental properties.
Nemec Construction
9167 West State, Boise
Idaho, 65535
Phone: 208-853-7200
Fax: 208-853-7600
Toll-Free: info@nemeccons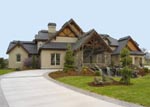 Jerry Nemec has been an active builder in the Treasure Valley area in both residential and light commercial construction since 1970, and has built in most of the major subdivisions in Boise. All of Jerry's homes reflect top quality and the latest of innovations, as the "Nemec" name is synonymous with quality custom construction. Linda Nemec works exclusively on all interior designs and interior decorating. Her 25 years of experience can easily be seen as you walk through a Nemec home. This quality has been recognized by their peers during the last several years during the annual "Parade of Homes." Each of their homes have swept the Design, People's Choice, Realtors Choice, and Overall Best of Show Awards as well as awards for best interior decoration, master suites, living rooms, family rooms, overall designs, furnishings and kitchens. As you enter a Nemec home, you will immediately appreciate the time and effort given to maintain their high standards of quality.
Samuel's Framing
2036 North Allumbaugh St., Boise
Idaho, 65535
Phone: 208-514-7051

Our primary activity is framing.

We have tools, great crew and five years construction experience.
We based out of Idaho but would like to move.
Shelter Associates
104 Poplar Avenue, Coeur d'Alene
Idaho, 65535
Phone: 208-664-0372
Fax: 208-664-3105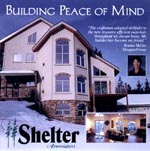 We build on our foundation of over thirty years of experience every day. With over 500 successfully completed projects, we know how. We are North Idaho's first Registered Master Builder, recognized by the Idaho Building Contractors Association for superior legal and ethical standards and superior quality craftsmanship. Shelter has also been named as one of the West's Best Builders by Sunset Magazine. We have pioneered and tested many new products and systems to the building industry. We pride ourselves in keeping current with trends in resource efficiency, innovative design and energy efficiency. The most important step in choosing a builder is to talk to others. Any building project is a big undertaking and deserves careful consideration. E-mail us for our success stories and references from our happy clients.
Thompson Homes
1970 E. Handel Ct., Meridian
Idaho, 65535
Phone: 208-887-1361
Fax: 208-884-5032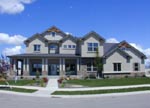 Our team is not large in number, but few homebuilders can equal the combined 108 years' experience of our team members. We have been building exquisite custom homes since 1969 in some of Boise's finest neighborhoods, including more recently The Hickories, Banbury, Banbury Meadows, Bristol Heights, Silver Spur Ranch, Danskin Ridge, Private Acreages, and Vienna Woods. Jeff Thompson, President of Thompson Homes, Inc. has been awarded the coveted Registered Master Builder designation ~ a distinction earned by only 47 home builders in Idaho. We specialize in making dream homes come true!
Whitney Homes
Phone: 208-343-2502
Fax: 208-343-2001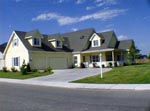 Our design/build team brings years of combined experience to Whitney Homes Ron Whitney is a graduate of the School of Architecture at California State Polytechnic University, San Luis Obispo, with a degree in Architectural Engineering. His work experience of 25 years includes conceptual design, structural and civil engineering disciplines and construction management. Joe Perdew attended Linn-Benton Community College in Albany; Oregon and graduated with an Associates Degree in Science. His extensive experience in the timber industry; his technical background, and his attention to detail insures customer satisfaction. We take pride in our combined achievements and our diversified backgrounds are well suited to help you through all phases necessary to complete your home.
Zeason General Contractors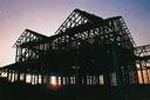 Zeason General Contractors has long been recognized as an industry leader in innovative construction. Over the years, Zeason has continued to build trend-setting homes and structures throughout the West. We specialize in homes of distinction for the discriminating consumer. Only imagination limits what we build. With our experienced craftsmen, the quality and precision of our work is unsurpassed.