New Jersey Home Builders
Caso Enterprises Inc.
P.O. Box 273, Lebanon
New Jersey, 8833
Phone: 908-236-0390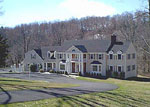 CASO ENTERPRISES INC. boasts credentials that encompass palatial homes in neighborhoods such as Bernardsville, Basking Ridge, Clinton Twp., Franklin Lakes, Franklin Twp., Harding Twp., Lebanon Twp., Livingston, Montville, Peapack, Tewksbury Twp., Warren, etc., as well as more moderate housing and additions.
This relatively small and personal firm is dedicated to the continuance of a family tradition in that each project receives our highest attention. It would be our pleasure to show you the quality type construction this firm does, as well as servicing your individual needs during any phase of the construction process. For example, property review, architectural design, financial contacts, and construction development.
CASO ENTERPRISES INC. is a building company that meets its client's expectations, let us meet yours. Please feel free to contact our office. Your business is most important to us.
Crincoli Woodwork Co., Inc.
160 Spring Street (Rts 1 & 9), Elizabeth
New Jersey, 7201
Phone: 908-352-9312
Fax: 908-289-7449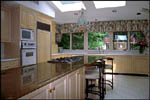 Crincoli Woodwork strives to provide all its customers with "old world craftsmanship" in all the aspects of the job - from the planning stage to the installation. We want the job to be done with the utmost attention to detail & perfection.
Crincoli Woodwork maintains an outstanding reputation throughout the Metropolitan area & the United States for designing, manufacturing & installing its own high quality cabinetry. We have maintained this reputation for three generations. Now we are proud to provide Wood-Mode & Brookhaven customers with the opportunity to experience the same outstanding services our custom customers have experienced for many years.
CSC Electrical Mechanical Contracting, LLC
Clark
New Jersey, 7066
Phone: 908-789-9977
Fax: 908-789-9978

We are a full service contracting company.
We have no sub-contractors, all the work is done by our crew.
Free estimates.
CSR Group Construction
139 Chestnut Street, Nutley
New Jersey, 7110
Phone: 973-667-1600
Fax: 973-667-6461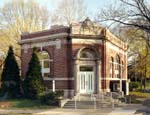 CSR Group is unique. We have coupled our creative architectural skills and engineering discipline with construction, to bring comprehensive design-build service to our clients. We design, build and manage the construction process from preliminary drawings to punch list detail. CSR Group designs and builds commercial office and multi-use buildings, high profile private homes and luxury apartments. We have completed many projects in the public sector, special requirements facilities such as schools, houses of worship, transportation facilities and historic restoration projects.
Dickson Development Corporation
666 Plainsboro Road, Suite 1300, Plainsboro
New Jersey, 8536
Phone: 609-799-0220
Fax: 609-799-9099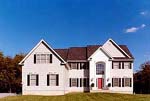 Meeting the individual needs of our clients is our priority. Our goal is to make the experience of building your home both rewarding and enjoyable. Customer service is the responsibility of the entire staff of DDC. Our clients are assisted during every stage; from design through construction and after occupancy.
Our services are offered to our clients either through our Design and Build Custom Home Program or through competitive bidding for clients who already have plans and specifications for their homes.
Dickson Development Corporation is known for its high level of personal service to its clients and concern for outstanding design and quality construction. Its professional affiliations include the National Association of Home Builders, the New Jersey Builders Association, and the Mercer County Chamber of Commerce.
Girsh Development, Inc.
485 Georges Road, Suite 205, Dayton
New Jersey, 8810
Phone: 732-329-0717
Fax: 732-329-0719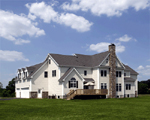 At Girsh Development we share the view of renowned Swiss architect, Le Corbusier, that homes are the treasure chests of our lives. So we take that approach from start-to-finish, from land development to architectural planning to building homes that reflect the individual lifestyles and needs of their owners.
To each job, we bring years of experience and understanding of the complexities of the building and development process. In the central New Jersey communities we serve, we're known for quality craftsmanship and hands-on management, for our commitment to work done efficiently with the utmost attention to detail - whether you're looking to build your dream home or move into one of ours.
Grant Homes
7 Buddy Lane, Morristown
New Jersey, 7960
Phone: 973-543-2021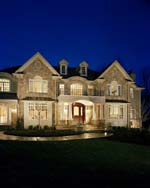 Designing new homes requires vision, planning and implementation. Grant Homes has a proven track record of successfully completing dream homes from concept to reality.
Since 1984, Grant Homes has created some of the finest residential properties in New Jersey, Pennsylvania, and New York, establishing Jay Grant as the premiere builder of luxury, custom and for sale homes. Jay remains committed to focusing on efficient and innovative floor plans and intricate detailing, while holding his team to the highest quality standards. He employs experienced, skilled craftsmen, many who have shared a loyalty with Grant Homes for over 10 years.
This attention to detail has made Grant Homes a nationally recognized builder of numerous award-winning homes-most recently receiving the New Jersey Community Builders Award of Excellence for the Best Single Family Home of the Year - an Award he has won repeatedly on both the State and Local Levels. In addition, Residential Design & Build Magazine, a national trade Publication recognized Grant Homes as one of the leading design build companies in the country.
Joseph A. Natoli Construction Corp.
As builders, not brokers, Joseph A. Natoli Construction Corp. is dedicated to the highest standards of integrity, expertise, and value. We are committed to outstanding performance from the ground up. Completing projects ahead of schedule, and often under budget, gives us the unmatched sense of fulfillment and pride that comes through hard work.
Kalian Companies
225 Highway 35, Navesink North, Red Bank
New Jersey, 7701
Phone: 732-741-0054
Fax: 732-741-3404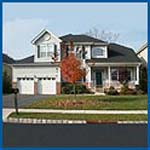 Kalian Companies now rate among America's top building firms according to Professional Builder Magazine, thanks to outstanding professionals who remain dedicated to the philosophy that has led to this achievement.
"We work hard to earn our customers' trust and we honor our commitments." - The Kalian Companies
NORTHSTAR CONTRUCTION SERVICES
98 SOMERSET ST, GARFIELD
New Jersey, 7206
Phone: 973-246-7995
Fax: 973-246-7994

NEW HOME BUIDERS RESIDENCIAL ,COMERCIAL,PUBLIC WORKS
Nova Corp.
74 West Sheffield Avenue, Englewood
New Jersey, 7631
Phone: 201-567-4404
Fax: 201-567-4485

Technology can enable your business by making it more efficient and responsive OR it can be a burden by loading it down with additional cost with little or no return on your investment. Application of the proper type and quantity of technology is the key to its success.
The promises of technology - increased efficiency, business scalability, information security, and more are tough to ignore for any business. When implemented properly, technology has the capability to enable and leverage business. If implemented improperly, without sufficient needs analysis or proper application, it can overload a business and stunt its growth.
Nova's experience in analyzing a business' needs and applying reasonable facility and technology solutions to address those needs sets us apart from the competition.
Our management team has created and managed many successful businesses and has experienced both the benefits and problems of technology. We realize that technology is there to support a business, not the contrary.
It is our Mission and Customer Commitment to deliver reasonable, cost effective facility and technology business solutions to make the promises of technology a reality.