North Carolina Home Builders
DeBoer & Gabriel Builders, Inc.
P.O. Box 767, Burlington
North Carolina, 27216
Phone: 336-516-5048
Fax: 336-228-8887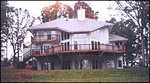 Complete satisfaction at every step of the home building process is the objective at DeBoer & Gabriel Builders. As local custom home builders, Jason and Jeff realize that a family's greatest investment will be construction of their home, and hopefully they can help make the undertaking of such a huge project a pleasant and fulfilling experience.
DeBoer & Gabriel Builders has built a wide array of homes based on a variety of different plans for their clients. For a sample of their work, visit the Gallery section. And while a picture is worth a thousand words, testimonials from some of those satisfied homeowners are even better.
By working with the customer's plans, staying within the homeowners' budget and producing a quality custom built home, DeBoer & Gabriel Builders has carefully crafted a reputation for fairness, efficiency and quality.
Deltec Homes
69 Bingham Rd., Asheville
North Carolina, 28806
Phone: 828-253-0483
Fax: 828-254-1880
Toll-Free: 1-800-642-2508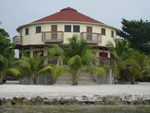 For more than 35 years, Deltec Homes has been reshaping the way we live. We've taken one of the most unique yet time-proven design concepts in history, the round home, and added our own touch to create custom-designed, quality homes that are beautiful, adaptable and economical.
Each Deltec Circular Home is hand-crafted to suit the life and style of its owner. We take pride in every home we build, using only the finest materials available to create spacious round homes with open floor plans and panoramic views that don't box you in.
So whether you're looking for a hurricane resistant home for the beach, an energy efficient home for the mountains, a luxurious and unique home for the city, a retirement home for that perfect site or just a simple round house for a private getaway, look at Deltec Circular Homes. Since 1968 we have been helping to make our customer's dreams come true. Contact our Customer Assistance Team and begin building your dream home today.
JJ Nelson, Inc.
5400 W Wt Harris R, Charlotte
North Carolina, 28269
Phone: 704-597-1750

Flooring Trade Partner (New Builds Only).
Manufactures linoleum & carpet asphalted-felt-base floor coverings; flooring contractor.
McClure & Associates
6201 Remington Lake Drive, Raleigh
North Carolina, 27616
Phone: 919-878-8006
Fax: 919-878-7992

"Building your Peace of Mind" means building the project according to your specifications, for the contract price, and within the time frame you need.
Building a new home, commercial project, or designing an extensive renovation/remodel can be complicated. McClure and Associates can assist you with making all the best decisions.
Rafferty Construction corp.
PO Box 82, Asheville
North Carolina, 29914
Phone: 828-645-8909
Fax: 828-645-8909

Rafferty Construction Corp. specializes in building high quality custom-built homes in the Cashiers, Highlands and Asheville areas of the beautiful blue ridge mountains of North Carolina.
We enable our clients to build a home specific to their needs, lifestyle and budget.
Building your dream home is our business. We thrive on happy customers. As your builder we are committed to quality, timeliness, structural integrity and pricing and budget control.
Our teams of professionals are committed to those same things.
We appreciate your business and this opportunity to be considered as your builder.
Smoky Mountains Artisan Homes
P.O. Box 1020, Waynesville
North Carolina, 28786
Phone: 828-545-3303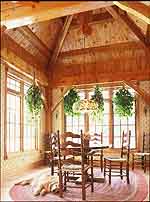 Smoky Mountains Artisan Homes, North Carolina home builder of luxury hybrid frame homes, utilizes timber framing, insulated concrete forms, structural insulated panels and steel frame construction for custom mountain homes.
Standard Pacific Homes
4112 Pleasant Valley Road, Suite 214, Raleigh
North Carolina, 27612
Phone: 919-789-9700
Fax: 919-789-9200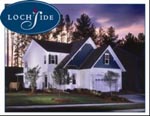 Standard Pacific is one of the nation's largest and most successful homebuilding companies with shares traded on the New York Stock Exchange. We take pride in having created more than 76,000 homes in California, Florida, Arizona, the Carolinas, Texas, Colorado and Nevada over the past four decades.
This pride comes from knowing that home ownership is a cherished American tradition. A new home is also the largest single financial commitment that most families ever make. All of us at Standard Pacific are dedicated to offering the utmost in new home choice, quality, and value. New home developments that bear the name Standard Pacific carry a signature of our long-standing commitment to excellence in design and craftsmanship that has earned the trust and respect of homeowners year after year.
When you are looking for a place in which to build your future, look for the signature of excellence that comes with a Standard Pacific home.
Stone Field Homes
P.O. Box 873, Greensboro
North Carolina, 27402
Phone: 336-643-8475
Fax: 336-643-3936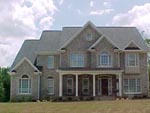 The philosophies and values are simple.
Conduct every aspect of business professionally, honorably, and ethically.
Manage the work volume to ensure adequate time is available to personally direct each project.
Collaborate with the client during the design process to ensure that the final plan meets expectations.
Assemble a team of the best available craftsmen committed to producing unrivaled workmanship.
Create and build homes that endure a source of pride for generations.
Stormont & Co. inc.
929 W. Kitty Hawk Road, Kitty Hawk
North Carolina, 27949
Phone: 252-261-8724
Toll-Free: 1-888-261-8750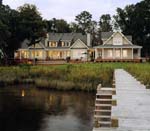 Our philosophy as we approach custom home building is quite simple we treat our customers the way that we would want to be treated. Our top priority is overall customer satisfaction through building with an eye for detail and superior customer service. We work closely with the customer throughout the building process, to ensure the home that we build matches the needs and wants of each individual customer. We aim to relieve some of the anxieties associated with custom home building.
Trotter Builders
1515 Mockingbird Lane, Suite 900, Charlotte
North Carolina, 28209
Phone: 704-525-1783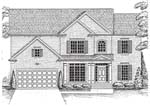 Trotter Builders prides itself on building homes of lasting quality, appealing design, and exceptional value. Trademarks of Trotter homes include their standard all brick exterior, attractive exterior designs, and interior plans to suit almost any need. View our standard features.
Every William Trotter home comes with our pledge to you that we will never scrimp between the walls. From the foundation, to the sub-floor, to the crown molding; we guarantee that we will use only quality materials and the finest workmanship in every aspect of your Trotter home. This makes your new home of exceptional value a pleasure and a treasure in the neighborhood for years to come.
Each Trotter home is backed with a warranty from Quality Builders Warranty Company (QBW). This unique warranty provides the homeowner with an individual insurance bond from Liberty Mutual covering the structure of the home for 10 years. Since it is fully transferable, you and any future buyers have this additional guarantee to protect your investment.
Vintage Beams & Timbers
PO Box 548, Sylva
North Carolina, 28779
Phone: 828-586-0755
Fax: 828-586-4647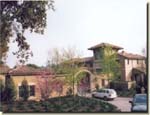 Vintage Beams and Timbers, Inc. is a multi-faceted company that has been a supplier of fine recycled and antique lumber in the United States for over ten years. We pride ourselves on the comprehensive service that we are able to provide our clients. In addition to supplying antique beam material, we also offer custom truss package fabrication, decorative corbel ends, floorings and paneling materials in a variety of species. Custom sawing of material is available as we have a sawmill on site. We also work closely with a structural engineer if that is a requirement for a particular project.
Vintage Beams and Timbers has a long standing history of personal service with architects, builders and the homeowners on projects to ensure that the end result of a project is exactly what the homeowner has in mind. For those who appreciate the look of antique timber but are unsure of how to utilize it in your environment, Vintage Beams also offers design service and creative advice on how to employ the materials to fit your personal style and needs.
Waconah Log Home Company Inc.
393 Haywood Road, Dillsboro
North Carolina, 28725
Phone: 828-631-1373
Fax: 801-905-9164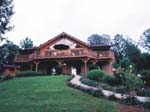 The name Wahconah carries a long family tradition in building fine custom homes. Since the business was founded in 1946, three generations of our family have built upon experience, with integrity and our focus on our customers. Today, we can provide you with personal attention, while offering mill direct prices without the middleman fees and extra costs required by the the larger, franchised companies.
Your home should suit your lifestyle and reflect your individual tastes. Whether you choose a rustic traditional or an open contemporary design, we will produce an energy-efficient house that's right for you. Wahconah offers a full range of design and engineering services, though we will also work with an existing plan. We will arrange licensed and insured construction service for you or assist you in completing the home yourself. Our craftsmen take pride in their work-and it shows.
Waldt Construction Company Inc.
PO Box 229, Point Harbor
North Carolina, 27964
Phone: 252-491-2204
Fax: 252-491-8186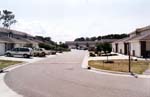 Waldt Construction Company Inc.
Founded in 1982 by Don Pokelwaldt, Waldt Construction has become the leading custom home builder on the Outer Banks. Initially focused on the beach home boom in the early 1980's, we have shifted our focus to custom designed year round homes, unique vacation homes and bonded commercial construction projects. Today we operate a residential division that builds custom designed homes ranging from 2,000 sq. ft. to over 11,000 sq. ft. and a commercial division that is the only Outer Banks contractor participating in the bonded commercial construction market. In addition to the finest homes on the Outer Banks, we have constructed the Outer Banks Visitors Center, the facilities serving the First Flight Centennial celebration and numerous schools, churches, health care, restaurant, business and sports facilities on the Outer Banks and throughout eastern North Carolina.